As bell bottoms, floral prints, and large sunglasses have re-entered the fashion world, the interior designs from the past are also returning into vogue.
Whether you want to give your home a timeless look or just want to keep up with the trends, look at these five interior design styles that have seen a recent resurgence in popularity.
5 Interior Design Styles to Make a Comeback in 2023
Here are five interior design styles that are regaining their popularity and are worth considering to remodel your home in 2023.
Memphis Design
Memphis Design, a postmodern style of design that gained popularity in the 1980s, is poised to make a comeback in 2023. This geometric, playful style is characterized by bright colors, bold shapes and patterns, and a mix-and-match approach to furniture and decor.
Memphis Design has been described as "kitsch on acid," It is a great way to add vibrancy and energy to any space. Using items such as laminate furniture, brightly colored plastic accents, and geometric shapes creates a fun atmosphere that can make any room the most eye-catching in the house.
This style is sure to take off in 2023, so start planning your Memphis-inspired design now and be ready to take advantage of the trend when it hits.
Dining Rooms
The dining room is one of the most important rooms in the home, but the idea slowly faded away, with many people opting to place their dinner tables in living rooms to save space. But now, dining rooms are making their way back into homes.
One style that will be popular this year is Scandinavian-inspired design. This minimalist style pairs natural materials with cozy textures like wool to create an inviting space for dining. Minimalist furniture pieces like benches, chairs, and tables will be on trend for those looking for a modern look.
Bold Colors
Bold colors are a great way to put a modern twist on traditional interior design. They add a vibrant pop of color that can make any room look more inviting and exciting. Bold colors can also create an eye-catching focal point or highlight certain areas of your home.
With so many color options, you can easily find the perfect hue to bring your vision to life. From bright pinks and purples to deep blues and greens, plenty of bold color options are available to help you create a beautiful space in your home.
Whether you're looking for an accent wall or just want to add some fun pops of color, bold colors can transform any room's look and feel. They are also incredibly versatile, so you can easily switch colors to create different looks depending on your style or mood.
Accent Walls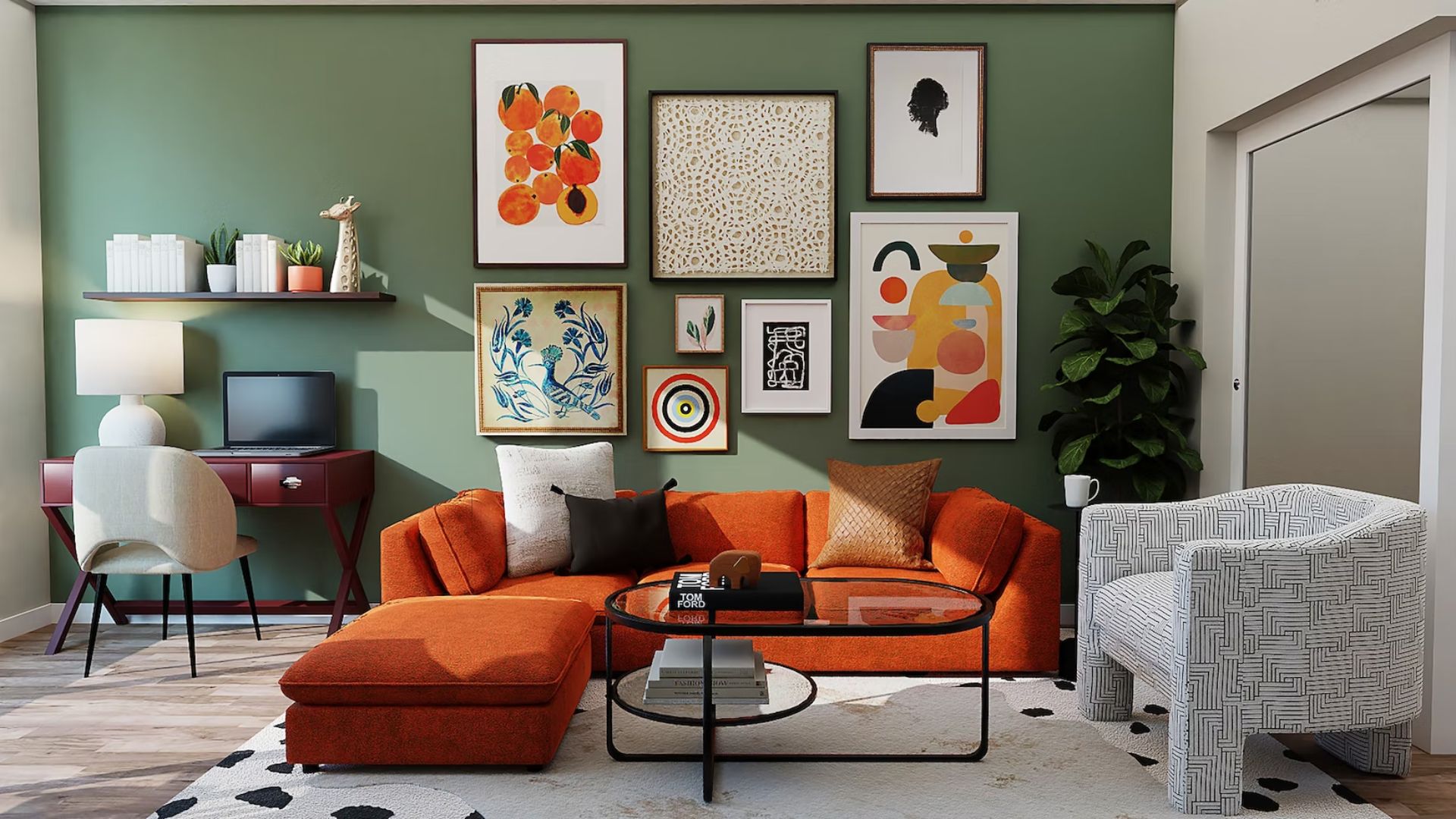 Accent walls add a unique look and feel to a room. This trend is making a big comeback in 2023 as more people seek ways to express their style.
Accent walls can create an eye-catching focal point, define an area of the room, or simply make a statement. They can be done in various colors, patterns, and materials. For those who want more drama, a bold statement wall featuring contrasting colors or designs can make an even bigger impact.
Accent walls can add warmth and coziness to a space or create a modern and sophisticated look. To achieve the right balance, consider adding coordinating accessories in complementary colors. For an eye-catching effect, you can use unusual textures, such as brick or stone.
Textured Tiles
Textured tiles have been used in interiors for centuries, but recently they have been making a comeback as homeowners look for unique ways to add texture and dimension to their homes. Textured tiles can be made from various materials, including ceramic, porcelain, stone, and glass. They come in different sizes, from small mosaics to large tiles for walls and floors.
Textured tiles can be used in both traditional and modern settings. They are a great way to add visual interest without being overpowering. Textured tiles can be used to create an eye-catching feature wall or mixed with smooth tiles for a more subtle effect. They also work well in bathrooms, kitchens, and other wet areas as they are slip-resistant and easy to clean.
Key Takeaways
As homeowners look for unique and stylish ways to update their homes, these five interior designs from decades past are making a comeback, so jump on these trends before they become mainstream.
Here is a quick review of the interior designs discussed in this guide:
Memphis design uses bright colors, bold geometric shapes, and contrasting textures to create a fun, eclectic look.
Dining rooms are making a comeback with Scandinavian-inspired designs
Bold colors can make any room look more inviting and exciting
Accent walls add a unique look and feel to a room, allowing you to express yourself in a specified area.
Textured tiles can be used in traditional and modern settings for added visual interest.