As fond memories of eating at the patio picnic table fade into the mists of time, tap into a more contemporary way to enjoy outdoor dining every day. An outdoor kitchen is ideal for warm-weather meals, keeping the heat out of the house without sacrificing the flavors your family loves. Even better, you can expect a substantial return on your investment when you install an outdoor kitchen — in some cases more than 70%.
A nearby eating space, complete with rugged yet stylish outdoor seating, will quickly become your family's favorite spot to gather and recharge. With personalized touches and stylish décor, your new outdoor space will be perfect for entertaining, too.
Idea 1: Bypass Boundaries With Green Space
One artful way to blend your outdoor kitchen with its environment is by letting the foliage blur the boundaries between hard and soft scapes. For example, set a pathway of personalized garden stones that lead across the lawn to the outdoor kitchen area.
Add potted plants around the patio seating area to refresh the décor, and set some live herbs within reach of your food prep area. Of course, you should always put safety first and keep any flammable foliage clear of your cooking appliances.
Idea 2: Bring It Alive With Light
One of the luxuries of an outdoor kitchen is the chance to enjoy nature day or night. You can make nighttime more magical with some smart lighting choices in your outdoor living space. From strings of fairy lights along the boundaries to attractive yet essential work lights that illuminate your prep and cooking areas, lighting dispels the dark while mirroring the charm of a starlit night.
Get creative with your outdoor table lighting. Go a step beyond tiki torches for the more elegant look of decorative lanterns. Battery-powered or hard-wired lanterns eliminate fire danger yet provide an attractive, outdoorsy glow that lights up your meal and your dinner companions.
Idea 3: Save Space for Seating Options
Outdoor living should be more relaxing than a typical meal indoors. Stretch the boundaries of your outdoor cooking and eating areas with a fluid floor plan that invites your guests to experiment with unconventional conversation groupings.
If you have the space, try out selective seating, a contemporary concept that provides a number of options. For example, you might place suspended seating around a coffee table in one section and sectional seating in another. You could also offer barstool seats for those who want to converse with the cooks during dinner preparation.
Idea 4: Make It Special With Decorative Details
Navigating an unfamiliar landscape, especially after sundown, can be confusing. Choose decorative details to guide your guests. For example, personalized wind chimes are a subtle way to guide visitors to the party. They'll hear the lovely chiming melody, and, intrigued, will follow the sound to the source: your outdoor kitchen area.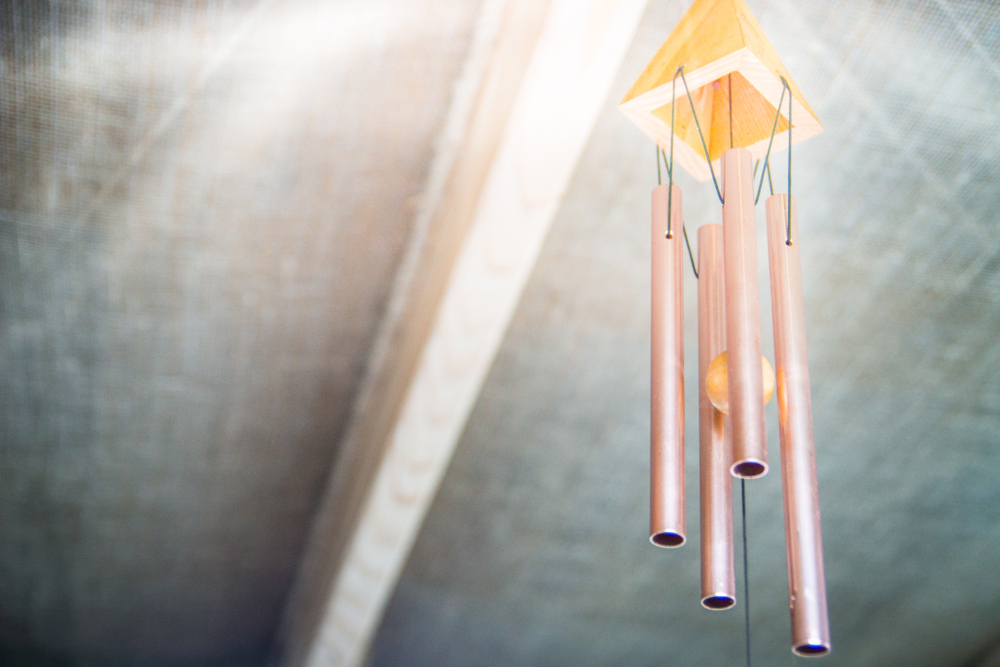 Idea 5: Add a Big Feature for Big Fun
As long as you are adding value and interest to your home, why not include a special feature that everybody can enjoy? A swimming pool and spa may be the first things that come to mind, and those are great, but you have other options too. Think outdoor movie theater, a rose garden or a bocce ball court. It's all about family engagement in your favorite activities.
Idea 6: Personalize for a Family-friendly Perspective
If you are attending a housewarming party to help friends launch a great new outdoor kitchen and eating area, personalized gifts are ideal. Because contemporary décor is all about infusing living space with personalized accents, they can make great use of personalized housewarming gifts in their new outdoor kitchen. From wine glasses engraved with their family name to monogrammed lap rugs to fend off an evening chill, it's a great way to reflect their unique family dynamic.
Idea 7: Pull It Together With a Theme
It is difficult to decorate without a guiding principle or theme that helps you pull it all together into a beautiful – and cohesive – space. Your new backyard kitchen and open-air dining room offer a great opportunity to get creative. Some of your thematic options include:
Environmentally friendly, with greenery spilling over from your landscape, warm, organic tones like sand, Himalayan salt and terra cotta, and wicker outdoor seating
Park Avenue penthouse theme with a glass roof, neon lighting, matte black appliances and cupboards
Cottage by the seas with whitewashed furnishings, airy linen curtains and lots of seagoing wall art
Hidden garden, surrounded with ivied walls and climbing plants, furnished with quaint, old-fashioned seating and comfy cushions
What's great about outdoor decorating is that it's your choice. It can be an extension of your indoor space with similar colors and accents. You could also make it a unique place with its own decorative scheme.
Idea 8: Designed for Delightful Summer Days and Built to Last
Building an outdoor kitchen requires special considerations like weatherproofing for long-term durability. Before you start, talk with the pros about the right products and design considerations for a successful project. You will find that when you start with appliances, cabinets, fixtures and finishes designed for outdoor use, you won't run into weather-related problems later on.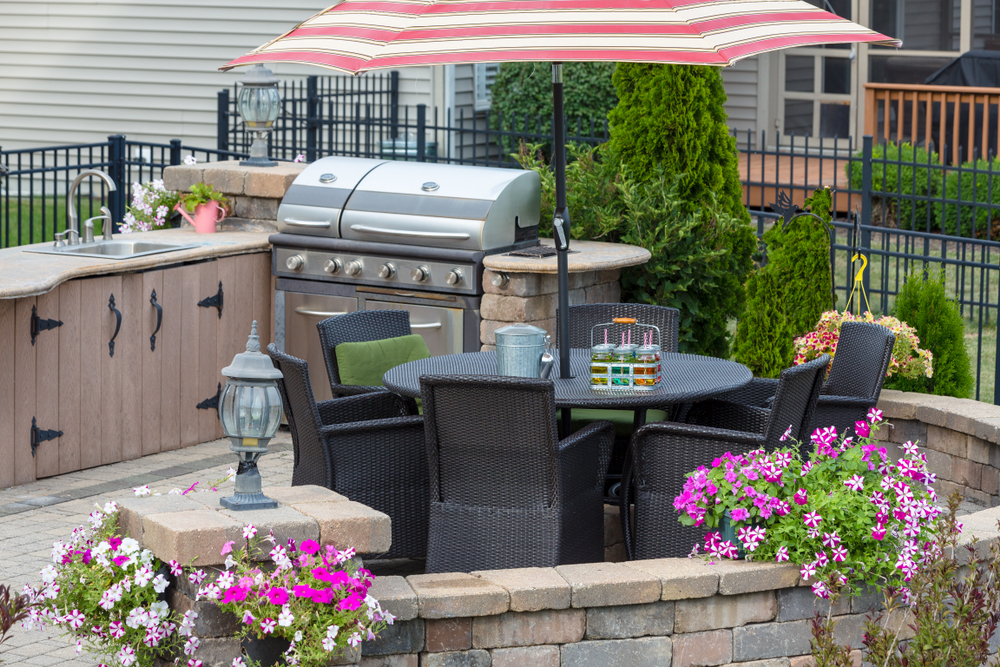 A Great Way to Invest in Your Family's Future
Creating an outdoor kitchen and dining area is a fun home project with wonderful returns. Not only does this type of addition enhance the value of your property, but it also provides your family with a fun gathering spot all year long.