Everyone dreams of having a cozy and pleasant place to call home. So if you're looking for ways to make your apartment more inviting and comfortable, you have come to the right place. In this article, we'll show you 8 simple yet powerful ideas to help make your apartment feel like a home. From using the correct type of lighting to adding weighted blankets to your sofa or bed, these tips are sure to transform any space into a wonderfully comfortable sanctuary! Read on for all the details.
1. Bring in Plants
One of the easiest ways to make your apartment feel cozier is to bring in some plants. Not only do plants help to purify the air, but they also add a touch of nature to your home. If you don't have a green thumb, don't worry! There are plenty of low-maintenance options out there, such as succulents and cacti. And if you really can't keep anything alive, the fake plant market is filled with lifelike options that will fool your friends into watering them. They may not provide the same air purifying benefits, but they still add a nice touch to your home.
2. Hang Curtains
Hanging curtains is an easy way to add a touch of comfort to your apartment. Curtains can help to block out light and noise, making your space feel more intimate and secluded. They can also add color and pattern to a room, making it feel more welcoming and like a home. Consider going for full-length curtains that can be drawn back during the day to let in more light in your general living space. Look for curtains made from materials like velvet or cotton, which add a luxurious and cozy feel to any room.
3. Add Blankets
Another easy way to make your apartment cozier is by adding throw blankets. Throw blankets are great for snuggling up on the couch or bed and can also add color and texture to a room. When choosing throw blankets, search for soft and comfortable materials, such as cotton or wool.
And if you want to get extra comfy, invest in a regular or cooling weighted blanket. These are great for restful sleep or simply curling up on the couch with a good book. They work by applying gentle pressure to the body, which can help reduce stress and anxiety. And with the option to snag a new weighted blanket cover depending on the season or your mood, you can always keep your apartment looking fresh.
4. Add Soft Lighting
Lighting is key when it comes to creating a cozy atmosphere. Picking dimmer and warmer bulbs is a good way to enhance the coziness of your apartment. You can also use lamps to create more intimate and inviting spaces in different rooms. Consider adding lamp shades or sconces with warmer colors, such as gold tones or pastels. This will help to create a soft, inviting light that won't be too bright or harsh on the eyes. And if you need your lighting to pull double duty and be bright during certain hours, consider investing in smart bulbs. These allow you to control brightness, color temperature and more from your phone.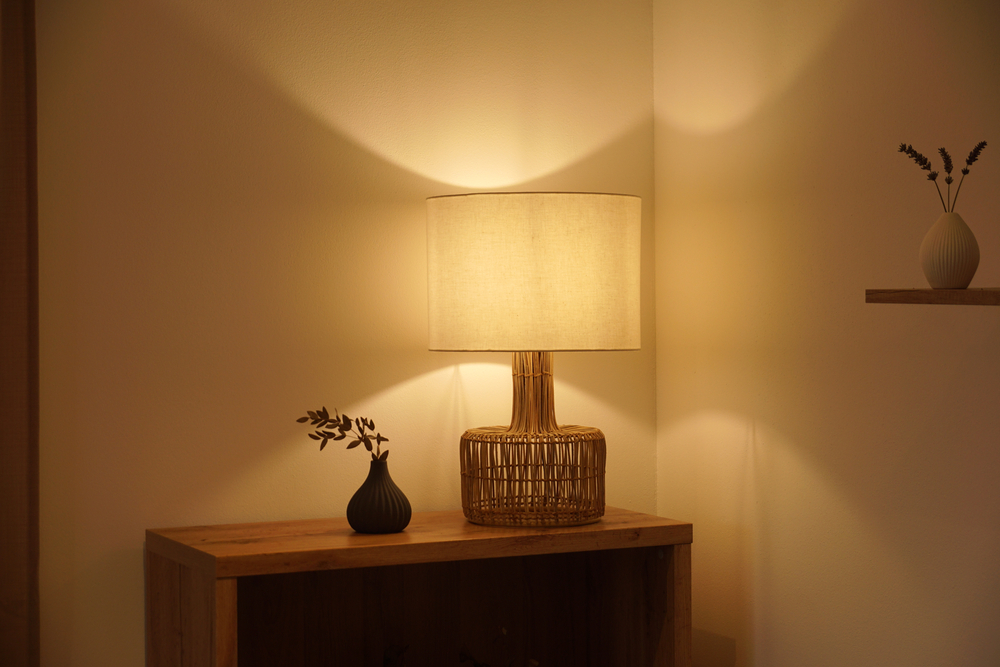 5. Find Ways to Add Texture
If you want a warm and inviting space that feels like home, adding texture is a must. Think about incorporating things like fuzzy pillows, fluffy throws and textured rugs into your apartment. And don't forget about the walls. Texture is critical whether you're hanging wallpaper with a unique pattern or adding a few art pieces to the walls. These items and decorating choices create visual layers that add extra comfort to any space. And if you want even more texture, look for items made from natural materials such as wood or stone. These can make your apartment feel even cozier.
6. Arrange Your Furniture Properly
Whether you live in a modern, open-concept condo or a reimagined vintage apartment, arranging your furniture is key to creating a cozy space. Think about how you want the room to flow and try to create separate areas for different activities. This can help make a small space feel more intimate and inviting. You should also create inviting pathways between furniture pieces. This will make the movement around your apartment smoother and more comfortable.
7. Keep It Clean and Tidy
Having a clean and tidy apartment is key to creating a cozy atmosphere. If you want your space to feel welcoming and comfortable, dust regularly, vacuum carpets every week or two and do general tidying up as needed. And don't cross the line into cluttered and claustrophobic — think minimalism with a touch of warmth. This will help to make your apartment feel comfortable and inviting without making it seem overly crowded or stuffy.
8. Invest in Comfortable Furniture
If you want your apartment to be genuinely cozy, you must invest in comfortable furniture. Americans are spending more than ever on furniture for their homes, and if you want your new space to feel like a true retreat, it's worth investing in pieces that you'll love for years. Sofas and chairs should be plush and inviting, while beds should be soft and comfortable. When choosing furniture, aim for durable and easy-to-clean materials, such as leather or microfiber. And if you want to be extra luxurious, go for ones with down-filled cushions and pillows. This will make any piece of furniture feel like a cloud — perfect for snuggling up after a long day.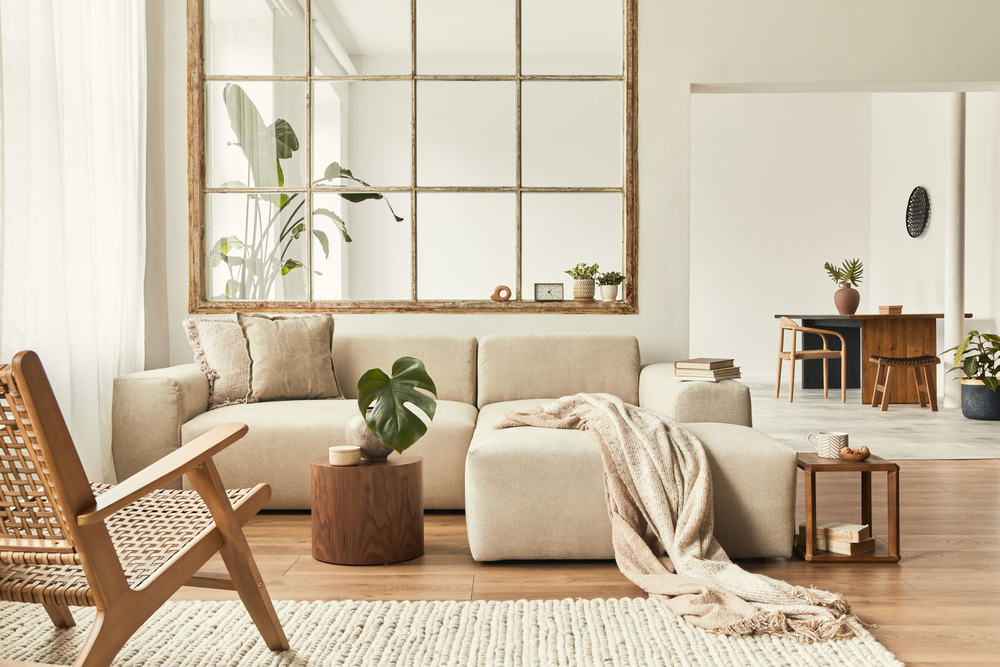 Get Cozy, Not Crazy
Creating a cozy apartment doesn't have to be overwhelming or expensive. You can make your space warm and inviting without going overboard with the right tips and tricks. Start by adding small touches of comfort, such as soft rugs, candles and textured pillows. Then, focus on arranging furniture in a way that encourages movement throughout the room while creating separate areas for different activities.
Finally, keep it clean and tidy. Opt for less with a touch of warmth so your home still feels comfortable but not overly crowded or stuffy. You'll soon create an apartment that feels like home by taking things one step at a time.