When the coronavirus lockdown was announced, I went inside my house unprepared as a student who got to know that he had an exam in 15 minutes. I had nothing to do all day except for washing dishes or cleaning the house.
There were days I would wash the already washed dishes. Seeing his girlfriend go crazy overnight, my boyfriend suggested I paint my bedroom's bare white walls. According to him, that was supposed to keep me occupied for a few days.
The idea intrigued me, and I was onto searching for the best indoor paint in the market because I wanted to do it right. Who wants taunts of "ruining a perfectly blank wall" for the rest of their lives?
I came across three household names when searching for indoor paints: Benjamin Moore, Lowe's, and Home Depot.
I skimmed through their websites one by one, trying to gather Moore versus Lowes versus Home Depot content for easy reference, and here I am. I did.
The Home Depot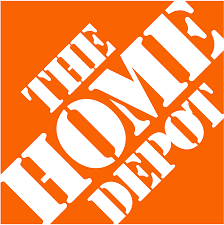 It is a home brand offering several other brands of paints under it. For interior painting, The Home Depot offers the following brands –
Behr Marquee
Behr Ultra
Behr Premium Plus
PPG Timeless
PPG Diamond
Glidden Premium
Glidden Essentials
For interior painting, Home Depot gives the customer the choice of sheen (Flat/Matte, Eggshell, Satin, Semi-Gloss, High Gloss) and amount of paint (8 Ounces, 1 Quarter, 1 Gallon, 5 Gallon) required after he has chosen the color. And further assuring the customer with its antimicrobial-mildew resistance for high moisture areas and gaining trust throughout its lifetime limited warranty.
Behr Marquee is a stain-blocking satin enamel interior paint. Suitable for family rooms, living rooms, kid's rooms, kitchens, and bathrooms. It promises durability, and long-lasting freshness, over the years.
Behr Ultra is a scuff defense, stain-blocking primer, and paint – all in one, delivering a rich and flat finish durable for high traffic areas, family rooms, ceilings, kitchens, and dining areas. The best part about this paint is that you do not have to apply many coats for an excellent finish. Its satin finish is best for cabinets as well.
Behr Premium Plus comes with a tester, which lets you try the before going all the way on your surface with it. The 100% acrylic-latex sample promises a tough, long-lasting finish. The tester covers up to 16 sq. ft of area. This variant of Behr is perfect for small projects and accents, kitchens, bedrooms, etc. It is dust, grime, and dirt resistant, hence making it a household brand.
PPG Timeless promises a one coat hide, coverage, excellent washability, and durability. You get to choose from a range of 1000+ colors and a guarantee of one coat hide. They are ideal for interior walls, ceilings, trim, and high traffic areas.
They have a low odor and VOC (chemicals) and a 100% acrylic formula for a lasting, wear-resistant finish. The customers are provided with a lifetime guarantee.
PPG Diamond is a paint and primer in 1. It is an excellent choice for heavy traffic areas – kitchens, living rooms, bedrooms. Promises exceptional, out of this world smooth finish due to advanced leveling and durability.
Glidden Premium is a Zero VOC, low odor paint with primer, in 1. It provides a mildew-resistant coating and is designed for easy soap and water cleaning. Beautifies the interiors of your home to no end.
Glidden Essentials gives excellent coverage, a smooth, scrub-able, and washable finish along with a 15-year warranty with a palette of 1,100 colors, all in a budget-friendly can of paint.
Benjamin Moore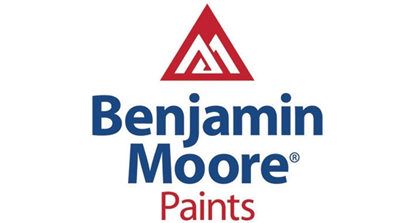 It is an American company promoting a DIY style of painting your homes. They offer the highest quality interior paint providing excellent coverage for your living room, bedroom, kitchen, and bathroom walls. It is engineered with Genex Color Technology.
They have various variants of interior paints according to your needs.
Aura
Aura Bath & Spa
Natura
Regal
Ben
Aura is a paint and primer together with zero VOC and low odor. It is a creamy, thick paint giving a perfect finish. It is mildew resistant and has excellent durability. Aura offers a Matte, Eggshell, Semi-gloss, and Satin finish for its customers to choose from.
Aura Bath and Spa are a zero VOC and low odor paint that comes only in Matte finish, ideal for high humidity climates, and promises maximum coverage in a few coats. It is mildew resistant. It uses its proprietary COLOR LOCK TECHNOLOGY for colors to stay loyal for years.
Natura is Benjamin Moore's greenest paint. It is certified Asthma & Allergy Friendly, with Zero VOC & Emissions. It is 100% Acrylic & is available in 1000+ colors. It provides a washable and durable, satisfactory film. It is self-priming & spatters resistant on most surfaces. Natura comes in 3 finishes – Flat, Semi-Gloss, and Eggshell & requires a one hour recoat for a quick return to service.
Regal is famous for its easy to clean nature (due to its Stain release technology) and a wide variety of sheens. They have Flat, Pearl, Matte, Eggshell, and Semi-Gloss. The series is paint and primer in 1, giving a versatile, durable, and uniform finish. Like other variants, Regal too promises zero VOC and low odor and is mildew resistant.
Ben comes in 3 varieties of highly durable sheens- Flat, Eggshell, and Semi-gloss, delivering a smooth finish with great touch up qualities in low traffic areas and ceilings. It is spattered resistant, has zero VOC, and is easy to clean up. It is both a paint and a primer, making it very easy for DIY. Also available in 1000+ colors.
Specialties
Ben Chalkboard Paint
Ben Chalkboard Paint available in any color, eggshell sheen, turns your interior surface into an erasable chalkboard.
Studio Finishes
Chalkboard Paint (Eggshell)
Glitter Finish (Eggshell)
Latex Sand Texture (Flat)
Latex Glaze (Semi-Gloss)
Alkyd Glaze (Low Lustre)
Metallic Glaze (Semi-Gloss)
Molten Metallics (High Gloss)
Floor and Patio Latex Enamels
It is a premium, quick-drying latex floor enamel with excellent gloss and color retention for interior surfaces.
INSL-X Specialty Coatings
Problem-solving and specialty paints for homeowners, commercial property managers, and professional painters.
Lowe's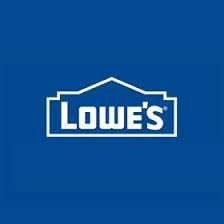 It is an American retail company specializing in home improvement. It offers a lifetime warranty and paints resistant to high humidity and stains. They promise an excellent finish with minimum coatings and are scrub-able and spatter resistant.
For interior painting, Lowe's has a range of about nine different brands-
Valspar (Signature, Simplicity, Ultra, 2000, 4000)
Sherwin Williams (Infinity, Showcase, Ceiling)
Giani (Nuvo, Brick Transformations)
Zinsser (Ceiling)
Recolor Paints
Nuvo (Cabinet)
Firetect, Property Advantage, and Rust-Oleum
With 11 types of paints available for interior painting –
Wall Paint
Ceiling Paint
Door and Trim Paint
Cabinet Paint
Furniture Paint
Paint & Primer in 1
Contractor Paint
Interior Stains and Finishes
Craft & Small Project Paint
Spray Paint
Primer
Lowe's has paints available according to a variety of categories, as per the customer's needs. They have Sheen (Flat, Sta, Brand, Sub-Brand, Container Size, Paint Color Family, Base Material, Manufacturer/Color Finish, Price, Rating, Surface, and Features for their customers to choose what they need from.
Lowe's vs. Home Depot vs. Benjamin Moore
Lowe's and Home Depot have known to be the best home-improvement stores for decades. Benjamin Moore is known for its quality but caters to customers who want to spend quite a lot of money on paints.
The difference between the three brands is probably its target market, selection of paints, the price, and the finish the customer will require. While Home Depot appeals and caters to professionals- contractors, interior designers, Lowe's is more of a place for "do it yourself" customers. Benjamin Moore is for customers wanting a high-quality finish.
Not that the paints Lowe's and Home Depot offer do not have quality, they are good enough, but Benjamin Moore is on another level. The selection of paints at Home Depot is satisfactory, although the range of colors at Home Depot beats BM.
Benjamin Moore's color and sheen palette are exquisite. They have "Specialty" Paints for customers who want something extra than ordinary from their interiors. Lowe's collection is more of regular paints, and they focus on standard colors, not on shades.
If you have enough money to spend on your wall paints, go for Benjamin Moore. They are innovative with their technology, and their finish is incomparable to any other brand. If you are allergic or asthmatic, Benjamin Moore has a series of paints catering to that- BM's Natura. The paints may be costly, but the result is worth every penny spent.
Home Depot is perfect when it comes to balancing the Price and Finish of the wall. Behr is a great brand, cost-friendly and satisfactory to all customers, be it professionals or house-owners.
For that matter, I found Lowe's most budget-friendly of the three, but Lowe's did not match my expectations when it came to the finish or the color range.