I have this wall in my flat. It is a blank wall in my living room, which faces the vast bay window overlooking the city. For months I have been trying to make somehow that wall enjoyable. For the first few months, I left it blank.
But being me, I cannot have anything direct, clothes, shoes, food, or my wall. I wanted to make that wall a thing to look at and smile at. I wanted it to narrate stories. Stories about me, my life, or stories about people related to me.
I wanted it to be a happy corner. After going from balloons to abstract art to fairy lights and still not being satisfied, I finally arrived at a solution—a picture wall with fairy lights on the edges.
I knew Hobby Lobby Custom Frames created custom frames for any picture you give them; I was about to go to their website and look at the rates and time of delivery and hoping I would get a bulk discount when I chanced upon an ad by art.com.
They seemed great too. Of course, now that I had options, I had to weigh them and decide which brand goes with my needs best. There were two other brands, too, apart from Hobby Lobby custom frames and Art.com- Michaels and Ac Moore.
Feeling like Dora the Explorer for google, I started searching for my frame charming (for a change, it usually is me looking for my prince charming on Bumble).
Hobby Lobby Custom Frames

Hobby Lobby is privately owned, used to be a home-based framing company in the 1970s.
They expanded to 700+ stores over these 50 years and gained popularity and a huge fanbase. In 2018, Hobby Lobby announced that for it to keep growing as it has been for the last five decades, it is opening an additional 60 stores. Like my sister said, their frames are the ones to go gaga for.
They have certified custom framers to give you personalized service and undivided attention to your demands. You can also choose from a variety of 350+ moldings, and the price is always 50% off the marked price!
Hobby Lobby also gives you a choice of 300+ mat boards of different colors, textures, and fabrics, available at all their stores.
But what hobby lobby frames are mostly famous for is their UV- Blocking Glass, which protects your photos and artwork from 99% of UV rays. They have available three types of Glass according to your requirements –
Conservation Clear®
Conservation Clear® protects your artwork from 99% of UV rays and is best used in rooms with very little light. These are available at Hobby Lobby in Glass and acrylic. Take your pick-k!
Conservation Reflection Control®
Conservation Reflection Control® too protects your photos, artwork from 99% of UV rays. Another feature added is that its optical coating diffuses light to reduce the glare. It is suitable for use in rooms with more light and artwork with fine details.
Museum Glass®
Like the other two glasses, Museum Glass® too helps to block 99% of UV rays. The added features of Museum Glass are that it has two layers of optical coating to eliminate reflections and brighten the colors of your photographs virtually. It is made for bright rooms, shadow boxes, and highly detailed artwork.
ART.COM Custom Frames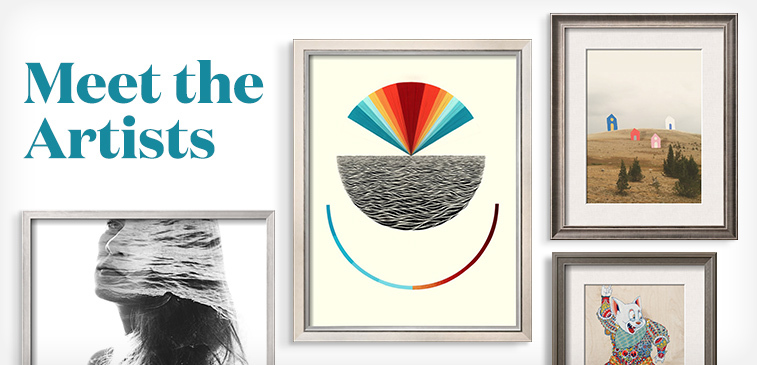 According to your requirements, Art.com is another framing website that supplies you with custom- or ready-made frames for your pictures or artwork.
You have to upload the picture you want to be framed on their website, select the type of frame you like from their wide variety of frames, and enter the size to fit the picture.
Each piece is hand-assembled and tried to be delivered at your doorstep within a week. And the shipping is free of cost.
The assortment of frames at Art.com is of top quality, and they include the most popular designs and trends, and styles. You have the liberty to design your frame and art at Art.com too.
Each piece is truly custom made, whether selected from their designer assortment or created by you at the framing studio on the website.
The frames are handcrafted in the U.S from the most delicate quality wood and metal moldings, giving you over 100 beautiful selections to choose from.
They also provide you with eight different glazing options, including Glass and acrylic, for outstanding optical clarity and lightweight impact resistance.
You have the choice of 3 surfaces for your photos to be printed upon-
Frames
You can choose from their massive selection of frames, available in every color and every style possible.
Canvas
You can either put your favorite print to canvas or convert your photos to canvas. It is up to you.
Wood Mount
You can easily upload a photo or choose a print from Art.com. They can print your chosen photo on a UV protected wood board.
Lamination
Lamination is an effective and affordable solution for protecting your photo, posters, or prints. At Art.com, they enclose your print between 2 transparent sheets of the protective film. It is quite successful in protecting your print from fading, unnecessary fingerprints, stains, and other contaminants.
Another plus point of laminating your print is that its stain proof surface and wipes clean.
Other side services that Art.com provides all its customers that give the company an edge over its competitors are free shipping, affordable products, and great discounts not only during the sales but also on a typical window shopping day.
It promises a free return within 45 days of purchase if you are not satisfied with your shopping. And for all customers who need expert help to know what will suit their homes best, Art.com provides expert guidance seven days a week by art specialists to help you choose what you need.
Michaels or AC Moore?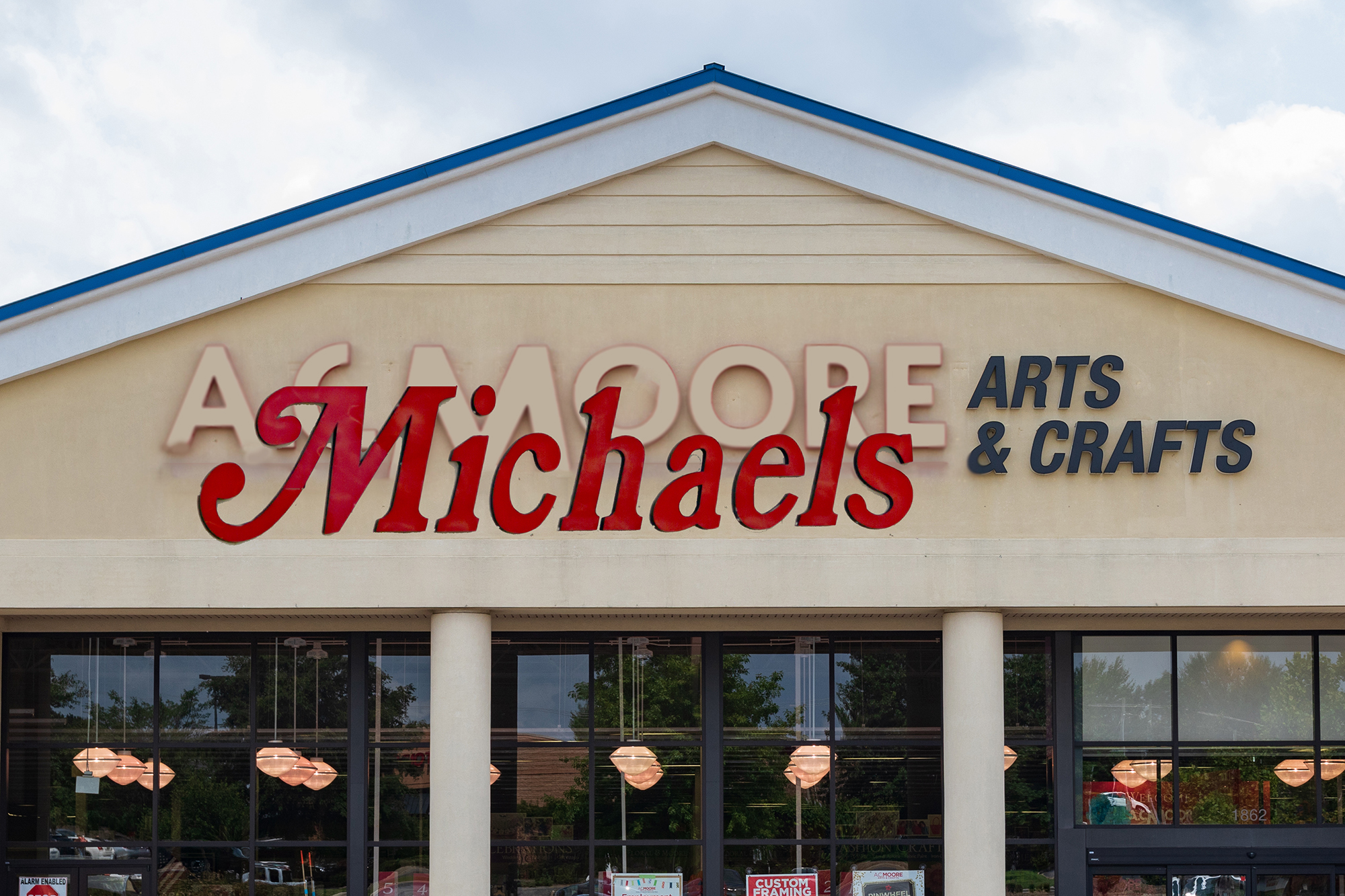 Michaels is a public company and was the nation's largest arts and crafts retailer. It has 1251 stores across 49 states. AC Moore used to be a popular crafts retailer until Michaels bought AC Moore. Now AC Moore and Michaels are the same.
Michaels offers a wide variety of types of frames for you to decide what is it precisely that you need. They offer wall frames, poster frames, tabletop frames, shadow boxes and display cases, Easels, picture stands, and printed plate holders. They also have frame mats, framesets, and collage frames. They have got you covered for any framing need.
They have four collections, each collection having a lot of choices for the customers to choose from.
Aaron Brothers Essential™
This collection is versatile, economical, and a popular pick among all.
Global Market
This is an eclectic and offbeat collection with a bohemian touch.
Modern Simplicity
It is for a minimalist touch to your house or office. The collection is contemporary and sleek.
Rustic Casual
It gives a relaxed vibe, with a textured and natural look.
Classic Elegance
This collection is perfect for customers who want a traditional and elegant vibe to their frames. It is an iconic assortment of frames perfect for any background.
At Michaels, you have a choice to shop by Frame Size, or you can customize your frames if you cannot find what you are looking for at Michaels. Go to a nearby Michaels store, to the Aaron Brothers Custom Frame counter, and drop your frame design and your picture for it to be framed. Or you can upload the picture online and design your frame online on their website and place an order for it.
You can also make an appointment with their design experts if you want something exclusive and professional or mail your art to the custom framing experts and let them make you something out of the blue, exclusively for you, and have it mailed back to you or simply go and pick it up from your nearest Michaels store.
The best thing about Michaels is that you have a lot of choice of surfaces. You can be as picky about what kind of surface you want your prints on. They have a thick and thin canvas, metal surfaces, wooden boards (MDF or wood), acrylic and Glass, Mirror, Corkboard, and jerseys.
Michaels has another section called Michaels Weddings, especially for married couples, furnishing their apartments or wedding gifts and couples wanting to get their wedding pictures printed and framed for their homes.
They have Collage Frames, Clip Frames, Mini Frames, Decorative Frames, Display Easels, and a massive variety of ready-made collections of frames of all colors, styles, and sizes.
Michaels Kids is a branch of Michaels too, for art and decoration focusing only on kids. The frames are themed on different cartoons and show that kids of today like. The frames are perfect for any kid's room, and they will bring a happy glow to your kid's room.
All in all, I think I would prefer Michaels from the three brand names. Although all of them supply excellent products, we all have some preferences other than the style. We consider price, variety, and choice of products, quality, and other services.
Based on price, Hobby Lobby custom frames are a little more expensive than Art.com or Michaels. Although Art.com gives excellent discounts, it still cannot Michaels' the great prices and give such excellent service.
I think Art.com could work on its collection and give the customers more choices as Michaels has. I found that Hobby Lobby has a great collection, so if you want to spend more, you should go to Hobby Lobby. But if you want it all, low price, excellent quality, and custom goods, go for Michaels.