When it comes to bathroom remodeling, there are a lot of tough decisions to make. If you plan to upgrade the bathing space, you'll come across many options. For instance, choosing a glass shower enclosure is a practical idea.
Now, there are different types of glass shower doors to choose from. However, the most popular ones are clear glass and frosted shower glass. Both the glass options are good in their own way. Let us explore which option does the better job of adding that aesthetic appeal to your bathroom.
Clear Shower Glass Doors – Pros and Cons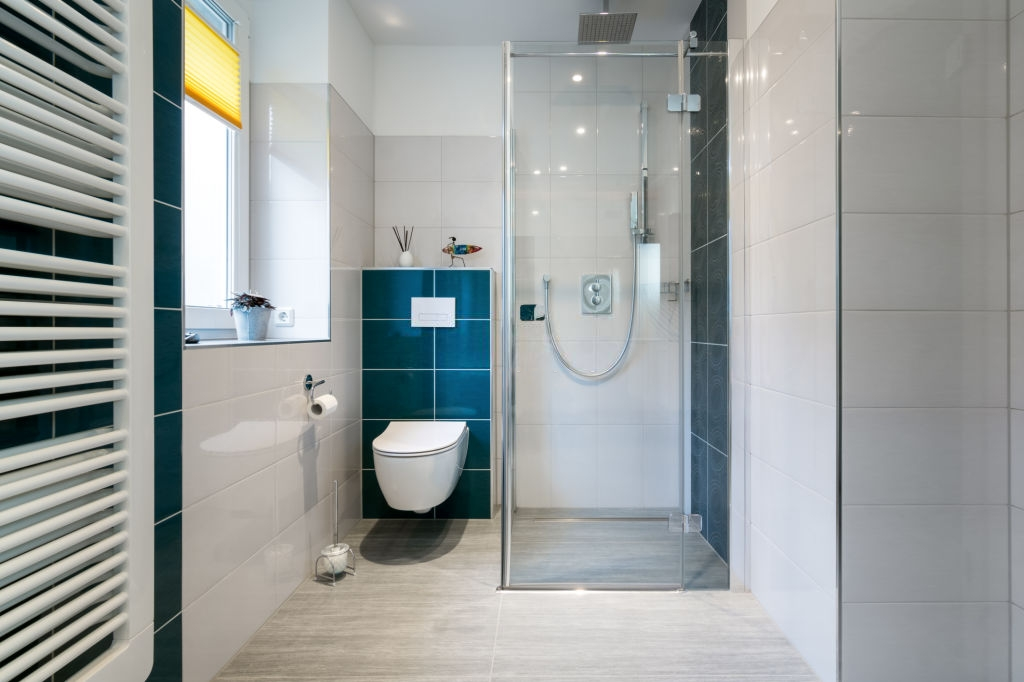 Clear glass is one good option for homeowners who prefer a simple and clean look. As the name indicates, there isn't any pattern or texture on top of the clear glass. It's basically a transparent piece of glass. Here are some pros and cons of clear shower glass doors.
Pros
Compared to frosted shower glass, clear glass gives your bathroom a sleek and modern look. The simple yet elegant looks of transparent looks make your bathroom look spacious.
The modern and open look of clear glass shower doors also makes your bathroom look bigger than its actual size. Even a small bathroom with clear glass installed won't look compact.
It lets maximum light pass through the glass. Since the clear glass is fully transparent, it doesn't block any light. So, if your bathroom has a window, you are going to enjoy maximum natural light while bathing.
Cons
Clear glass offers no privacy at all. That's because it doesn't have any defined pattern, nor is it tinted.
To ensure that your clear shower lasts for a long time, you must clean it very often. Any dirt or soap stains can ruin its look.
Frosted Shower Glass Doors – Pros and Cons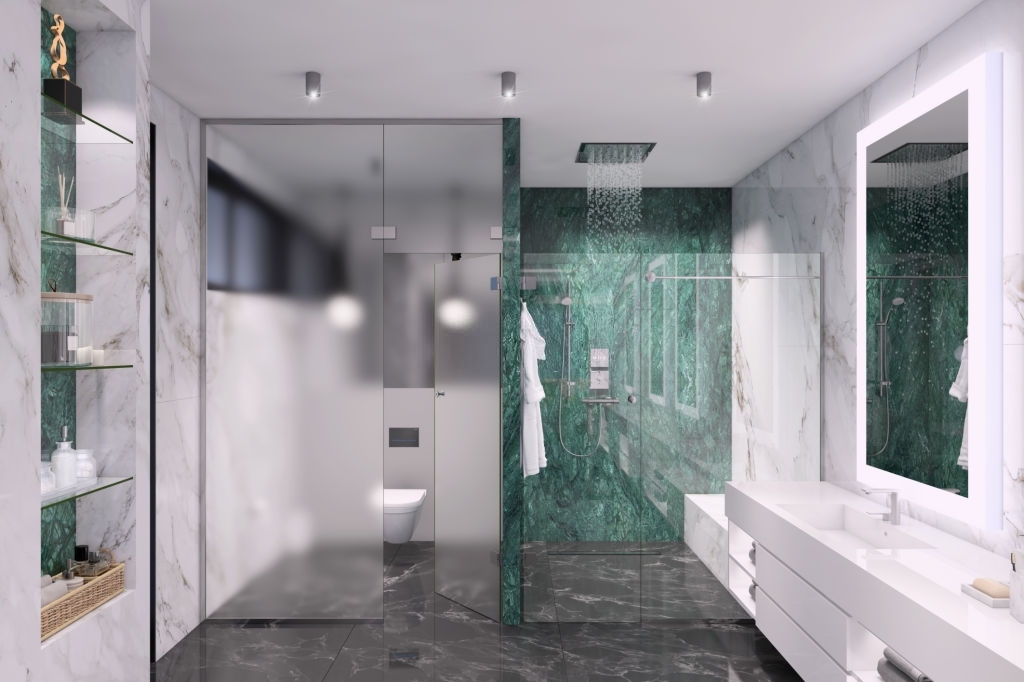 Frosted shower glass doors are one modern and fancy option. It is manufactured through a chemical process that makes it an opaque glass. Here are some of its pros and cons.
Pros
The opaque surface of frosted glass makes it almost impossible for the naked eye to see through. That's why it is also known as privacy glass frosted shower doors.
Frosted glass shower enclosures are a trendy design. They look quite different from the standard and clear glass shower enclosures. For a distinctive look and maximum privacy, they are the best option.
They also don't require cleaning very often. Minor stains and dirt aren't that noticeable. Further, you can use any microfiber cloth to clean it when required.
Cons
Frosted glass shower doors don't let the light completely pass through them. So, it may make your bathroom look a bit darker.
For maximum privacy and unique looks, frosted glass doors come at a price usually higher than other glass options.
Which Glass Shower Door Will Make Your Bathroom Look Stylish And Practical?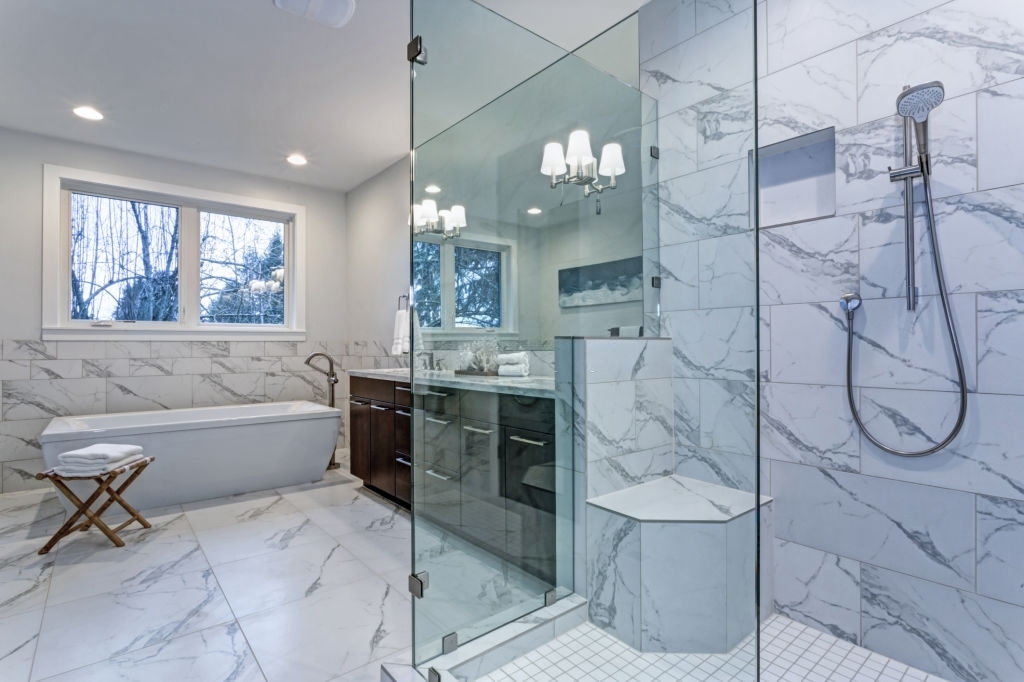 No matter which glass shower enclosure you go with, you won't be disappointed by its looks. So, it's tough to determine a clear winner in terms of looks and practicality. If we talk about clear glass, it makes your bathroom roomier and gives an open feel. However, it requires quick cleaning if you want to preserve its shine and looks.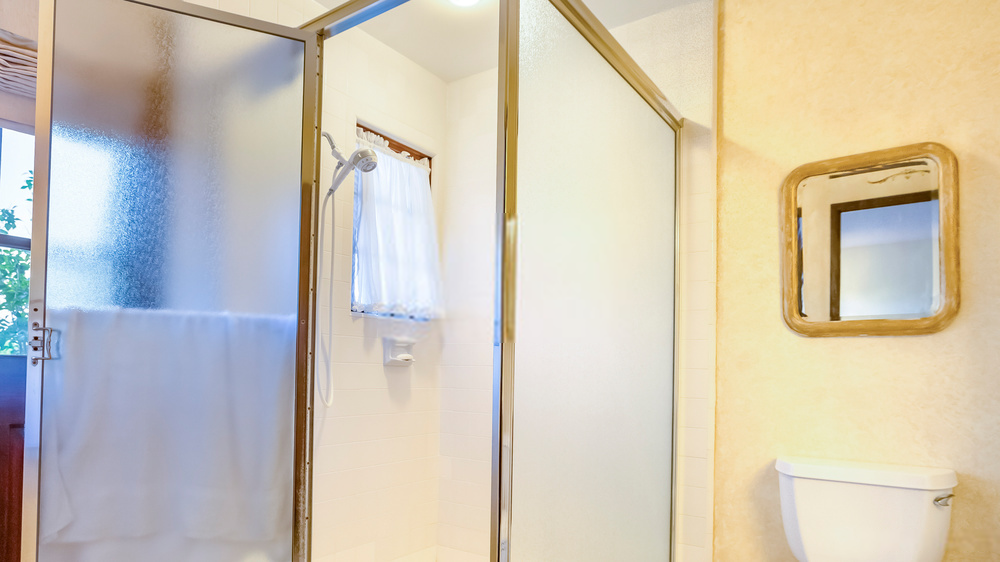 On the other hand, frosted glass shower doors offer matchless privacy. They also look modern and change the overall aesthetics of your bathroom. But, on the downside, they have a cost that may turn some heads.
So, in the end, it all comes down to homeowners' personal preferences. If you can afford the luxury of frosted privacy glass, they offer both looks and practicality. But, in case you want a simple glass shower enclosure, clear glass is also not bad in terms of looks and a budget friendly option as compared to frosted glass.
Final Thoughts!
So, that was a brief comparison between clear glass vs frosted shower doors. They both offer unique benefits. In terms of looks and practicality, they both are great. However, if we talk about maintenance, it is the privacy glass frosted shower doors that steals the show. It doesn't require cleaning on a regular basis.
Whereas clear glass needs cleaning quite often for its best looks and shine. Its open feel, and modern looks are something tough to overlook. Anyhow, you can go with either glass option. Ensure that you buy your favorite glass type from a reputable glass manufacturer. Glass Genius has got you back covered in this regard. All types of premium quality glass shower doors are available at unbeatable prices.