When it comes to owning a property, there are many renovation projects and maintenance tasks you can approach to increase the value of your home. A home is a major investment, and you can prepare for major returns. If you're in the mood to renovate your home and gradually increase its value in your home in Orlando, you can consider granite countertops for the kitchen and bathroom.
Granite Countertops 101
Granite is quite a popular material to use in the construction industry. It's sturdy and very high in compressive strength. It can be used in the bathroom or kitchen, giving the space a beautiful contemporary finish. It's beautiful and will be a winner for any potential home buyers. It also requires little maintenance, making it last very long in your home.
To learn more about how Orlando granite countertops will affect the value of your home, you should know the following:
1. Granite Is A Natural Stone
Granite countertops are made from granite, a natural stone taken directly from the earth. It's taken from the environment and cut into different slabs depending on what it'll be used for, as opposed to quartz, another popular material engineered with different stone products.
Granite countertops are made from a natural granite material that looks beautiful. You'll be bringing a piece of nature into your home. This is one way that granite can increase the value of your home in Orlando.
2. Your Granite Countertops Will Be Unique To Your Home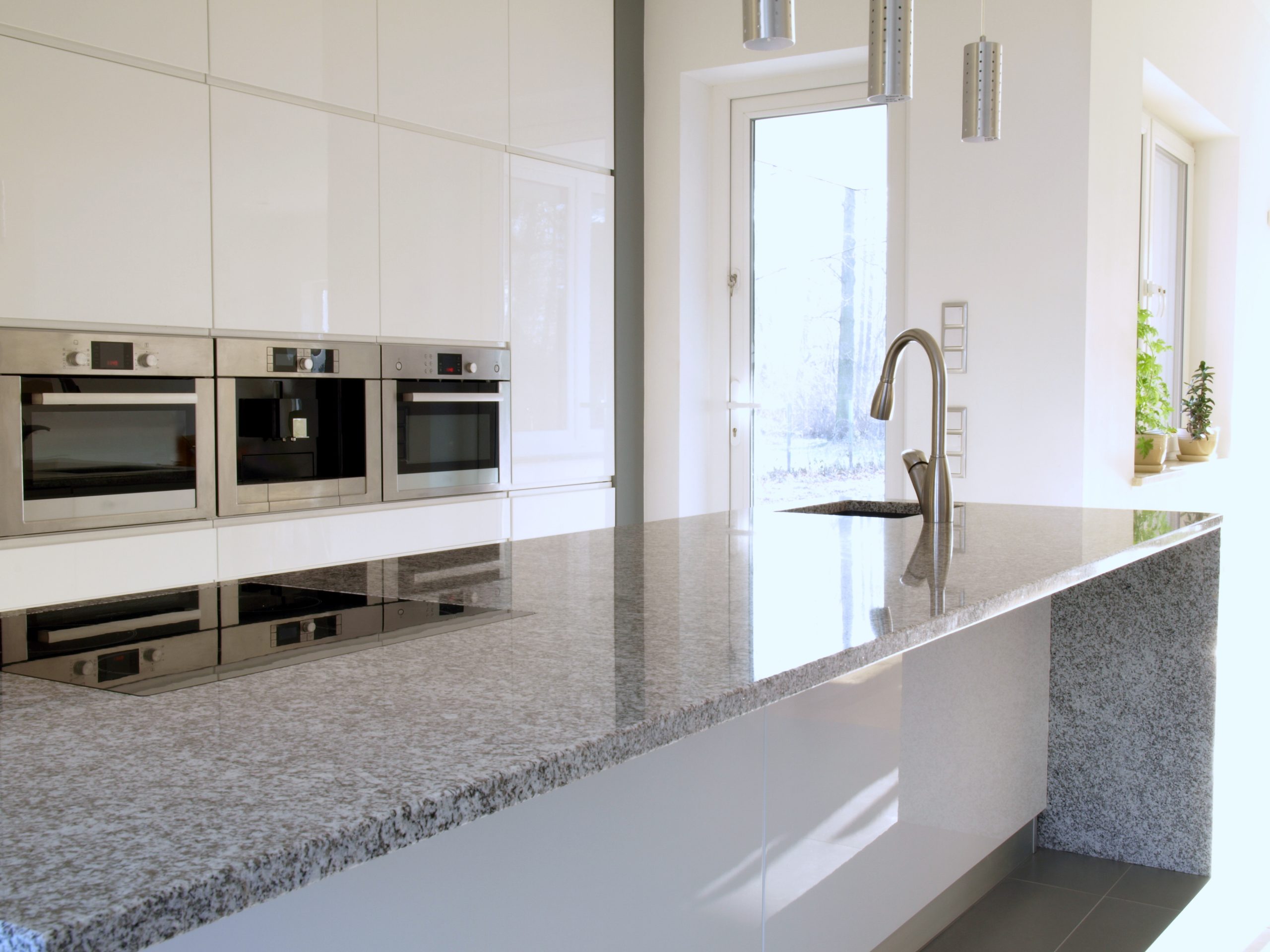 The best thing about granite being used as material for your new countertops is that no other granite countertop will look identical to it because it always has different colors and mineral patterns. This means the countertop you install in your kitchen or bathroom will be unique to your home.
So, if you want more natural, personalized countertops in your home, choosing granite for your countertop is a great idea. Potential home buyers will appreciate the unique countertops and be in awe of their beauty.
3. It's Pricey But The Price Is Valid
Granite is a premium material, so it can be quite pricey. However, the high price tag is valid because it's such a great investment. The price difference for your granite countertops will slightly change depending on your style and the edging treatments required. Where the material is being shipped from can also affect its price.
Granite is shipped in containers that require petrol. This can affect the cost of the granite, but worry not, for you'll be making a great investment and ensuring that your home in Orlando increases in value. A premium material for your countertops can increase the value of your home.
4. It Requires A Professional To Handle It
Professionals should handle premium material items like granite because if there's a mistake or an accident, it's an investment loss. DIYers should consult a professional, but it'd be wise to let them take control of the entire installation process. If you're installing countertops for a small vanity, you can perhaps attempt the job on your own, but any larger surfaces should be handled by a professional.
The material is also heavy, so unless you have the tools available to handle it on your own, call a professional.
5. There Are Some Environmental Impacts
The environmental impact of quarrying out granite is one of the few downsides of using granite for your countertops. Granite can be quarried out of the earth because it's a natural material, and quarrying can lead to noise pollution, erosion, and dust in the air. This can affect the decision of environmentally sensitive potential buyers, but it shouldn't deter you from getting granite countertops for your Orlando home.
Also, in 2008, there was widespread media-induced fear that granite as a material could emit radon. However, after several case studies and research, the stone was discovered to have zero radon emissions, making it a safe material to install in your home as countertops.
Conclusion
Installing granite countertops in your Orlando home will affect your home's value. It's a premium natural material that's durable and beautiful to look at. It'll also add a unique look to your kitchen or bathroom because your granite countertop will be unique to your home. The material can be pricey because it needs to be shipped depending on where you are in the world, but it's very durable, making it a great investment.
Potential buyers who care deeply about the environment may hesitate to offer because of the environmental impacts of quarrying granite, but don't let this deter you from installing granite countertops. It'll increase your home's value regardless and give it a beautiful finish.