Basement renovation is among the most extensive and expensive home improvements. Therefore, you must ensure the project succeeds at all costs. A slight mistake during the basement renovation could cost you a great deal; in the worst-case scenario, you might need to repeat the upgrades.
Luckily, there are ways to ensure the renovation goes well and you get the desired result. If you're looking forward to upgrading your basement, this article provides a guide on planning a successful basement renovation. Keep reading!
Determine How You Want To Use The Basement
Before anything else, you should figure out how you want to use your space. This move will ensure you develop the correct layout and make your dreams a reality. Do you want the basement to be your new cave or a game room? Or do you want to use the basement as a living area? By knowing how you want to use your basement, the planning and execution of the home renovation project will be easier and quicker.
Set A Budget
Another crucial step towards planning a successful basement renovation is setting a budget. Assess the amount of work to be done in your basement to estimate the amount of money you need. Determine whether your basement requires minor touch-ups or you're rebuilding an unfinished basement.
If you're planning on hiring a renovation contractor, consider getting various quotes from different service providers. This will give you a better perspective on the appropriate costs. If you want to know more about reputable renovation contractors providing clear and transparent pricing, you can visit this website.
Plan For Proper Ventilation
A basement has limited fresh air circulation compared to above-the-ground rooms. It's, therefore, essential to plan how to welcome enough air in your finished basement to avoid musty and damp air. Investing in an HVAC system with excellent air filtration is among the better ways to introduce adequate air into your basement. With such a system, you're guaranteed a dry basement with quality air circulation.
Be Keen On Material Selection
Of course, you might be tempted to invest in organic material for your basement renovations. While such materials, including wooden studs and wood subfloors, are ideal for rooms above the ground, they might not be suitable for the basement. Wood is prone to dampness and can turn problematic if water seeps into the basement. For this reason, you must be keen during the material selection process. Consider asking your contractor to help you choose materials that can withstand moisture.
Plan For Enough Lighting
Adding extra or enlarging the existing windows can introduce more natural light into your basement. As a result, you save on power bills, and your basement feels like an over-the-ground room. However, you must first contact your contractor to determine if adding or enlarging the existing windows is possible.
Unfortunately, since the basement is located under the ground, sometimes it can be challenging to introduce natural light. In such a case, you might need to incorporate electrical lighting. Settle for lighting that can brighten your basement and make the space feel warmer.
Take Care Of The Dampness
Is your basement waterproofed? If you hesitate to say 'yes,' you need to address the cause of wetness. The signs indicating a basement might have a waterproofing issue include must smell, cracks on the walls, rotten wood, efflorescence, and watermarks on walls and floor.
Suppose you see any of these signs in your basement. In that case, you should handle the issue before the renovation begins. You can consider hiring a professional plumber when dealing with a damp basement. Any mistake during this stage can affect your newly-renovated basement, leading to losses.
Remember To Incorporate An Egress Window
Suppose your home doesn't have an alternative entryway. In that case, you might need to plan on incorporating an egress. An egress is a large window used as an entry or exit in an emergency.
Plan How To Finish The Walls And Ceiling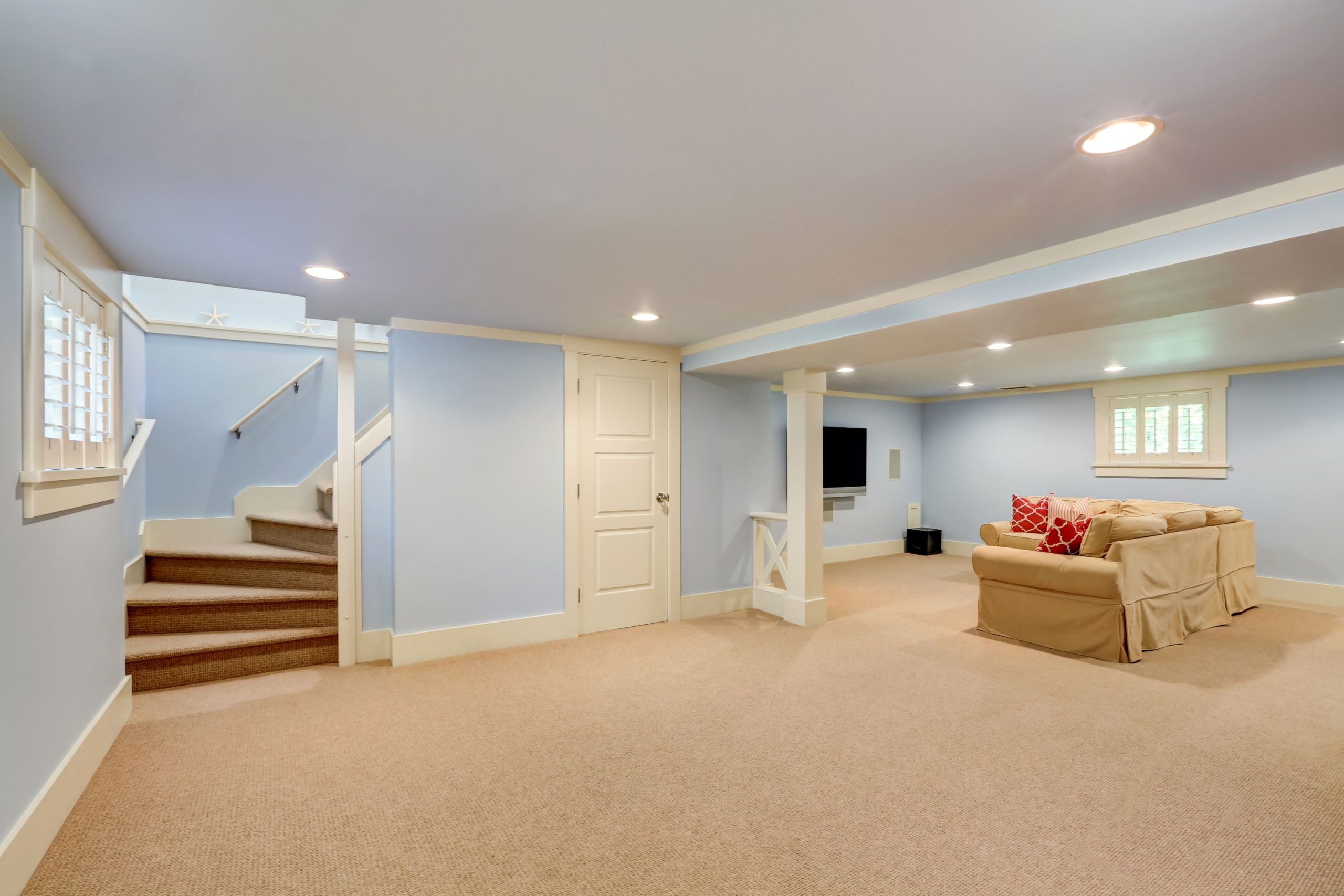 Lastly, determine how you want to finish your basement ceiling and walls. Here, you have several options, including covering your walls using plywood, paint, or drywall. As for the roof, you can use paneling or drywall to cover pipes and ductwork.
Conclusion
Planning a basement renovation isn't a walk in the park. However, knowing what you want the basement to look like after the renovation can make the procedure easier. It would help if you also worked closely with your contractor. They'll be there to correct some mistakes and to ensure your plan is realistic and feasible.