Today, bathrooms have become more than just functional spaces – they're a sanctuary, comfort, and relaxation space.
Upgrading your bathroom can be an easy and cost-effective DIY project. You can transform your bathroom into a luxurious haven with the right tools, materials, and a creative eye.
So, it's time you put away the plain white fixtures and give your bathroom the makeover it deserves with these simple DIY solutions.
10 DIY Solutions to Upgrade Your Bathroom
You don't need to hire help – with these DIY solutions, you can easily revamp your bathroom yourself. Keep in mind that bathroom renovation can be a bit tricky as precise measurements are required.
To ensure your project comes out perfectly, use a square footage calculator to get the exact measurements you need for your bathroom makeover.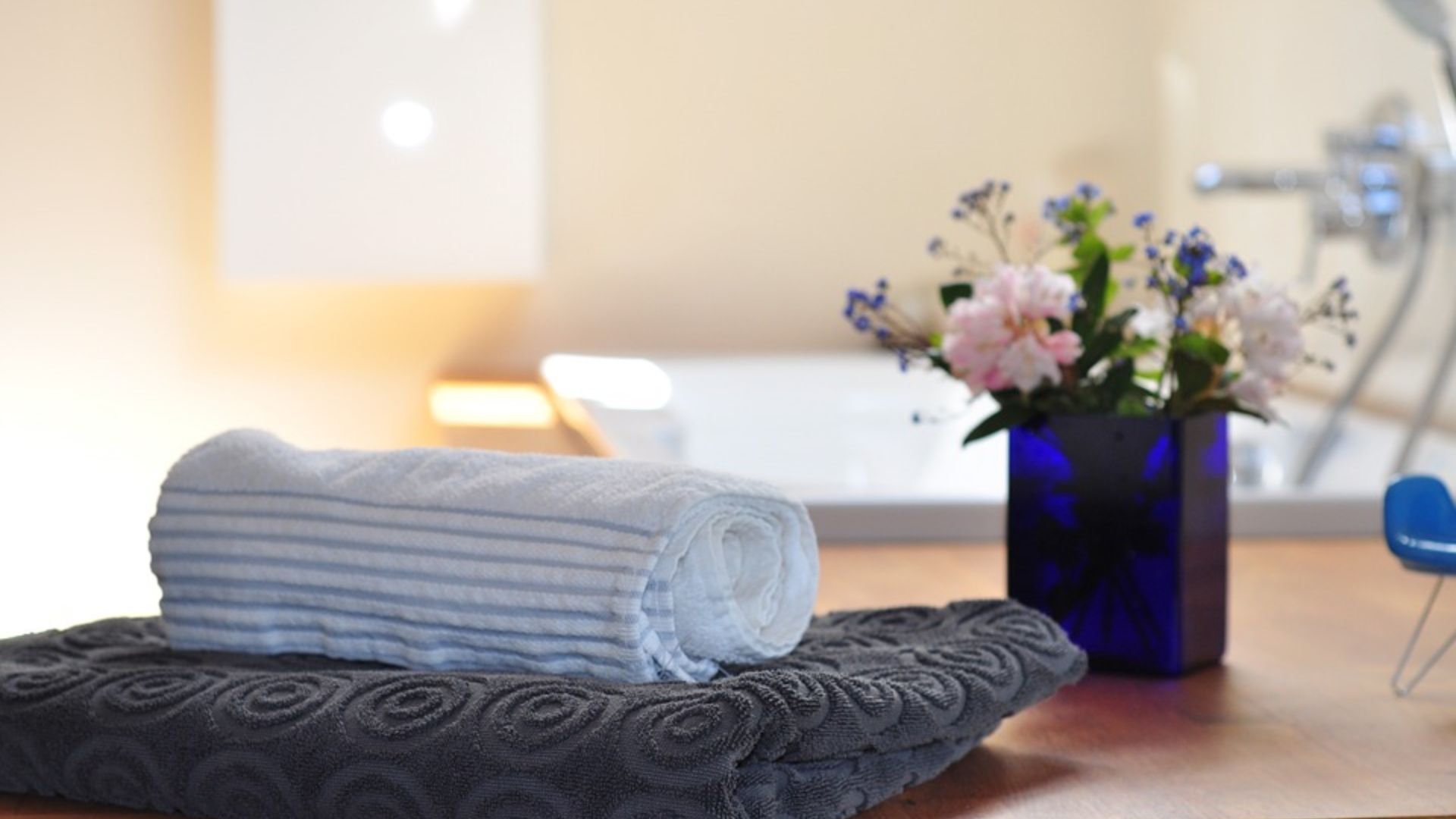 Source: Pixabay
Add Color to the Bathroom
Adding color to the bathroom can greatly affect its overall look and feel. Give your bathroom walls an update with some paint, or add colorful accessories like a rug, towels, and shower curtains. You can also purchase a colorful carpet or bath mat to brighten the space.
Install Lighting Fixtures
Make sure you have several sources of light in the bathroom. Install bright lighting fixtures such as wall sconces, vanity lights, and pendant lights. Combining natural and artificial light sources will create the perfect ambiance for your bathroom.
Change the Mirror
If you're tired of the same old mirror, replace it with something new. There are many options for bathroom mirrors: framed ones, wall-mounted ones, and lighted mirrors. A mirror serves as a focal point of the room, so choose one that best suits your bathroom's style and color scheme.
Try New Textiles
Don't be afraid to mix materials and textures; different shades of wood, marble, and tile can create a stylish, modern look. Try adding some faux fur throws or luxurious velvet towels to add a touch of refinement. An interesting combination of textiles can elevate the atmosphere of your bathroom and add warmth and comfort.
Hang Artwork
Artwork isn't just for the living room; it can instantly upgrade your bathroom, too. Choose artwork that reflects your style and adds color to the room. You can hang it above the sink or tub.
Hang different sizes of frames to create a gallery wall look. You can also incorporate art pieces such as sculptures and vases for a more subtle yet interesting touch or add pictures that tell a story. Don't forget to consider the lighting; if you have a spotlight, use it to highlight special art pieces.
Install New Your Faucet and Showerhead
Nothing says "outdated" like an old faucet and showerhead. Upgrade your fixtures with sleek, modern designs. We recommend installing a rainfall showerhead for a refreshing experience and choose a faucet with built-in features that make it easier to control water temperature and pressure.
Organize Your Space
A cluttered bathroom can make it feel cramped and unappealing. Take the time to organize your bathroom shelves, cabinet, and drawers. Use simple storage solutions such as baskets or small containers for toiletries and supplies. Separate items into categories to make them easier to find.
Upgrade Your Vanity
A new vanity can do wonders for the look and feel of your bathroom. Measure the space carefully to make sure you get one that fits perfectly. Then, choose a style and color matching your bathroom's decor.
We recommend opting for a vanity with plenty of storage and countertop space. If you have the budget, splurge on a high-end one with built-in features such as a sink or built-in drawers. You can also install mirrors above the vanity for an added touch of glamour.
Hang a New Shower Curtain
A new shower curtain can instantly transform a bathroom. Choose one with an eye-catching pattern or vibrant colors to add a bit of personality. Hanging it can be an easy task, all you need are some shower curtain hooks and a few minutes of free time.
Before you buy a shower curtain, make sure you measure the shower area accurately. This will help you purchase the right size and avoid dealing with returns. Also, consider investing in a shower curtain liner to keep your bathroom floor dry.
Add Some Greenery
Nothing adds life to a room like plants. Place some potted plants in the bathroom for a unique and refreshing look. If you don't have much space, stick to smaller plants such as succulents or air plants. For a more luxurious feel, hang baskets of trailing ivy or install an indoor water feature.
Key Takeaways
Bathrooms are often overlooked when it comes to home decor, but with a few simple changes, you can easily upgrade yours.
Here are a few DIY solutions mentioned in the article:
Add color to your bathroom by painting the walls or including colorful accessories.
Experiment with different lighting fixtures to brighten the room.
Invest in a new mirror to instantly upgrade your vanity.
Try new textiles such as faux fur throws and luxurious velvet towels.
Hang artwork to add a pop of color and reflect your style.
Install a new faucet and showerhead for a modern look.
Clean your space for better efficiency.
Upgrade your vanity for a fresh look.
Hang a new shower curtain to transform the bathroom instantly.
Add greenery to bring life into the room.