Lennox was started more than 120 years ago and is a leading brand in the heating, ventilation, air conditioning, and refrigeration markets.
Their reputation is very strong because they have been providing reliable home comfort systems for a very long time.
With the long history and the reputation, it holds it undoubtedly comes up as a prominent brand in its market but that does not mean that it does not have its own share of strong competitors.
So, what makes Lennox a good brand? Here are some reasons why it is considered a good brand-
Lennox creates high-efficiency systems using the latest technology. These high-efficiency systems keep their customers' homes comfortable while keeping their products low at cost and on their energy costs. Lennox aims for providing comfort to all its customers in the most affordable price range.
Along with reliable products, Lennox also provides warranties on all their Air Conditioner products. With long-term products like an Air Conditioner coming with a warranty, they provide not only a reliable product but also peace of mind to their customer who can then install the air conditioner knowing that if something went wrong, they will be covered from the loss or harm.
Constant development in the technology used in Lennox helps in improving their products and ensuring that their products are the latest and the most reliable in the home comfort market.
The products of Lennox are affordable, reliable, and have a long-standing reputation of a trusted company in the home comfort industry.
Lennox is environmentally conscious. It created the world's first air conditioner that rated more than 20.5 SEER which is very good for the safety of the environment. It currently also produces the most efficient gas furnace in the market which shows that innovation that is environmentally friendly has always been their top purpose. It was also presented with the Green Innovation of the Year award from the Green Builder Magazine's Annual Home of the Year and Sustainability Award.
Lennox boasts multiple awards and recognitions. It was given the award for the Most Efficient by Energy Star for multiple products and these products can meet rigorous performance levels and work with exceptional efficiency with comfortable and minimal energy use.
It is committed to providing safety to its customers. They provide for safety against sellers who sell Lennox products without proper installation or selling the product without giving labor warranty coverage. Their products are compatible with mineral oil while the alternate Lennox products (pirated products sold by other sellers as Lennox products) are not so once the pirated products are bought, proper servicing or installation will not happen to lead to detrimental effects due to lack of mineral oils.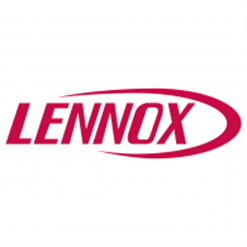 In addition to all the above-mentioned points, Lennox is highly popular amongst people which results in mouth-to-mouth advertising, more trust, and the first choice for many. As people become more environmentally conscious, they too start inclining towards brands that are eco-friendly and thus Lennox becomes a good brand name in that aspect too.