Who doesn't want their home to look and feel stylish and modern? Moreover, having a home that is up to date with current trends and feels luxurious is a status symbol, which is why people continuously renovate their home interiors.
And one of the most prominent features that affect the look and feel of your home massively is cabinetry. Cabinetry is something that is used in almost every room of a house, from bathrooms to kitchen. Therefore, choosing the right cabinetry for your home becomes essential.
With drastic changes in design ideologies over time, the idea of a beautiful home has also changed. Today, a house with a sleek and clean design, subtle color scheme, and minimalistic furniture is considered attractive.
This essentially means that you do not need those expensive mahogany wood cabinets with knurling around the handles. Instead, a clean and bare cabinet with a minimalist design would make for a better-looking design by today's standards. One huge advantage of such designs is their affordability, which has allowed even a not-so-rich person to afford them and increased their demand in the market.
Among this growing demand, a lot of cabinetry brands have emerged that offer product with all the features as mentioned above, and J&K Cabinetry is one such brand. J&K Cabinetry has seen immense growth and would be an option to consider if you are planning on using modern style cabinetry in your home. Below we have listed everything you need to know before you go for your cabinetry shopping, including a detailed J&K Cabinetry review as well.
Cabinetry 101 [Everything You Need to Know]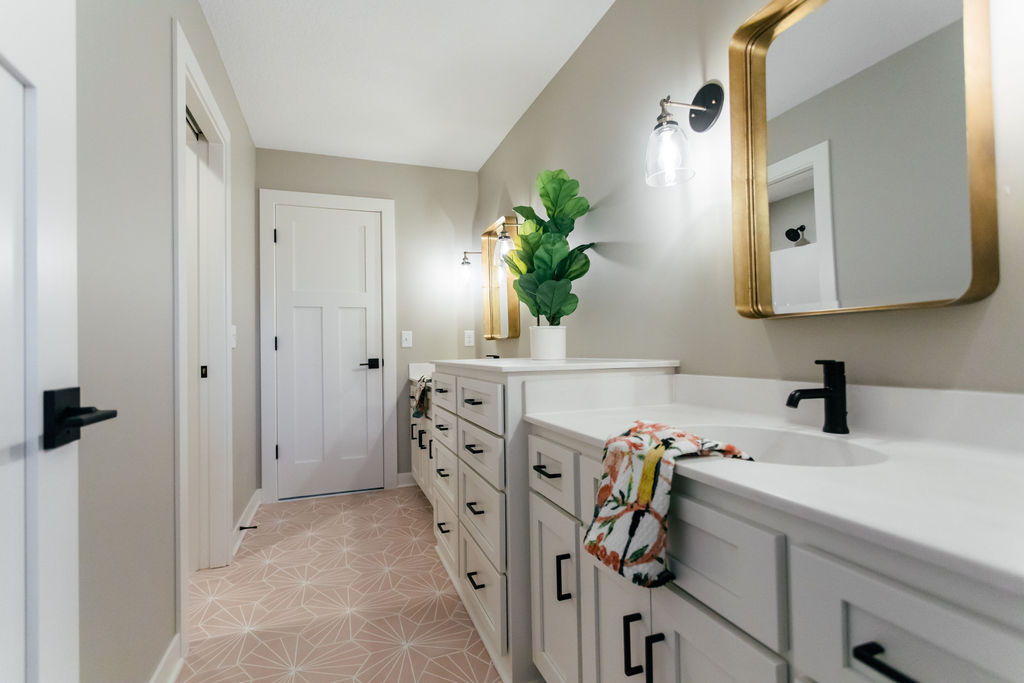 Choosing the right kind of cabinet for your home can be a bothersome task, given the wide variety in which cabinetry comes. Cabinetry is also extremely customizable, which is no doubt a good thing but can also be too much at times if you do not know where to start with your cabinet shopping.
To help you with the same and make your life easier, here are a few things you should know before you start with your cabinet adventure. Keeping these things in mind before you select the right kind of cabinetry for your home will not only simplify the buying process but will also ensure that you buy the best product, both in terms of class and artistry.
Budget
Cabinetry comes in a wide variety, not only concerning design and style but also to price. There is no maximum bracket to the amount of money you can spend on your home cabinetry, which is why it becomes crucial that you plan about how much money you are willing to pay. As the quality and features of cabinetry increase, their price increases as well. Although whether you want to compromise on extra features is your preference, compromising on the quality of the cabinetry is never advisable since it is not every day that you install new cabinets in your home.
If you are on a budget, though, and think getting all the cabinets in your home replaced will not be economically favorable, then refinishing and repairing your old cabinetry can also be a way around.
Style
Cabinetry comes in various styles and finishes, and you can only choose one once you are in a store looking at a catalog or on a website for that matter. But, one thing you can decide beforehand is if you want your cabinet to be framed or frameless.
The difference is that the framed ones have a frame attached to the face of the cabinet box to which the door of the cabinet is then attached. While in the frameless ones, the door is directly connected to the frame of the cabinet box.
The frameless cabinets look sleeker compared to the framed ones since the door is entirely closed, and no gap is left between the cabinet box and the door, giving it a more seamless look. However, not having a frame compromises with the rigidity of the cabinet. To compensate for that compromise in stiffness, the frameless cabinets are made with thicker materials, which in turn increases the cost of the cabinet.
Features
Cabinetry today is more than just a space for storing your stuff. Modular cabinetry has so much more to offer compared to the outdated ones. For instance, you can get a pullout dustbin installed in your kitchen cabinets, which helps to keep your waste behind closed doors. You can get cabinets that have a gas stove installed in them. If you have loads of tones of money to spend on your cabinetry, you can even get a built-in coffee maker installed in your kitchen countertops. Sweet! I bet having a charging socket built-into your cabinets does not sound too crazy now.
But of course, none of these features will come cheap. You will have a hefty amount of bill to pay if you get these features installed in your cabinets, which is why it again comes down to how much amount of money you are willing to pay or you can afford to pay.
Quality
Compromising with the quality of your cabinets is never a good idea for the long run, which is why you should always check the build quality of the product you are buying before you buy it. Dovetail joints and full-extension drawer rails are some of the features of a well-built cabinet. Also, solid thick-wood cabinets are always more durable than particleboard or fiberboard cabinets.
Now that you know the essentials of buying cabinetry, let us talk a little about a company that makes them, J&K Cabinetry. Also, you will find a detailed J&K Cabinetry Review included.
J&K Cabinetry Review [Everything you Need to Know]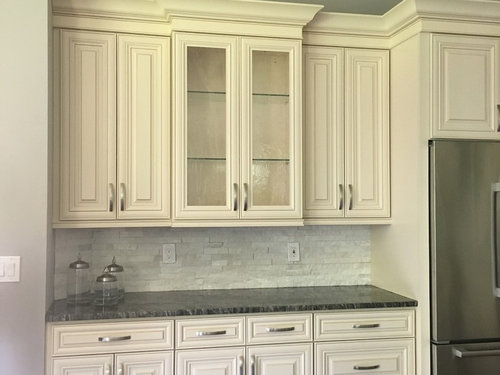 J&K Cabinetry is a brand that provides kitchen and bathroom cabinet solutions for your home. The brand was established in 2003 in Georgia and has since expanded over ten states in America. This rapid expansion of the brand itself speaks for its top-notch quality and craftsmanship.
J&K Cabinetry offers a great variety of designs as well, ranging from traditional to modern, with the option of buying ready to assemble cabinets or getting semi-customizable cabinetry built for you. Semi-customizable ones, of course, are more expensive.
Now let us look at all the factors that will help you decide whether to go with J&K Cabinetry for your cabinet makeover.
Dedicated Factory Supply
J&K Cabinetry does one thing that every brand should do, which is, cutting off the middleman. J&K supply their products directly from factories to their registered dealers and cut-off the wholesalers in between, thus, reducing the cost of their products significantly.
You can quickly become a dealer by filling out an application form available on their website. They also offer services like floor plans, 3D rendering, and elevations to their dealers.
Timely Service
Since J&K is always connected directly to their dealers, this ensures that the stock in every J&K store is still available, which makes sure that you get the timely delivery of your product, which is a significant factor when it comes to something as essential as cabinets.
Professional Installation
J&K Cabinetry also provides professional installation of their products from their end. This is a critical service since a local installer won't know as much about their product as a professional from the brand itself. Therefore, getting your cabinet installed from a local professional can result in faulty installation, which can reduce the life span of the product.
Quality and Construction
All the features mentioned earlier, and services will be of no use if the quality of the product is not up to the mark. Well, J&K does an excellent job in that department. Not only their premium line of products is made of high-quality material but also their standard ones.
This is evident from the fact that all their cabinets are made from solid maple wood and has thick walls and doors, which give them a sturdy design. The wooden panels on the cabinets are finished using a 10-step procedure, including a final protective top layer to protect your cabinetry from scratches, fading, and moisture.
Pricing
Although J&K does an excellent job of cutting out the middleman to reduce the prices of their products, still their pricing is not exactly what you call "affordable." But it should not be a surprise since the quality of their product is on par with the best ones out there. They do not like to compromise with the quality, and that is evident from the fact that even their standard products are built using the highest quality materials.
Final Verdict
There is absolutely nothing to complain about J&K Cabinetry when it comes to their products or services. Since they are still a growing company, there is a chance you may not find what you want, but If you do and also have the money for it, then you can quickly go with them, and you won't be regretting your decision.