Are you thinking of putting your home on the market? Whether you're planning to move now or in the coming years, getting your home ready to sell can be intimidating. From finding a good agent to meeting potential buyer's demands, this process is very demanding even for seasoned sellers. One phase that you need a lot of your focus on is the renovation stage. 
If you've been living in that house for a considerable amount of time, there are high chances that it'll need a lot of repairs. Unfortunately, this is where many sellers get it wrong and end up wasting a lot of money on unnecessary tasks.
It's worth noting that some renovations can be helpful while others may actually turn off potential buyers. The goal of your home renovations should be to make it more livable for yourself and look move-in ready to future buyers. Remember, the first impression may determine the final decision taken by any prospective homeowner. Therefore, be sure to take care of the curb appeal, backyard, and the interior of the house before you list it on the real-estate market.
Even with enough budget and all resources available, one question that still remains in the mind of every new home seller is 'how can I  sell my house fast?' Well, if you're one of such homeowners, keep reading our article to learn how you can attract buyers and speed up the sale of your home.
Paint your home
If you are unsure what to do in order to sell your home quickly, painting your house with a more neutral shade can be one of your simplest yet effective tasks to start. Without having to spend too much time and money, a fresh paint can significantly upgrade your home. So, if you plan to paint your home soon, whether for making it more saleable or just wanting to renovate your space, we highly suggest that you keep things classic by choosing to paint plain colors like the color white. In the end, classic colors are really a win-win even if the prospective home buyer hates the color because it can be easily painted over.
If your house has vivid accent walls or dark colors, spend some time renovating it so potential buyers can be more interested in your property. Popular colors that you can choose from when renovating your house include Grey, White, Beige, Charcoal, and Light blue. You just have to make sure that your chosen new colors can still be easily incorporated in your existing home décor to ensure the house's overall appeal to prospective buyers. Lastly, always remember to avoid what is presently trendy such as wallpaper. Time has proven that trends can swiftly go out of style or not appeal as much to a higher number of potential buyers.
Remodel your bathroom
Most home buying companies like the Local House Buyers are ready to purchase your property in as-is condition. However, if you're planning to sell directly to an individual, you may need carry out the necessary repairs, and your bathroom should be one of the priorities. Keep in mind that nearly every potential buyer is very particular with the bathroom. This is why the bathroom is almost always the best option in order to increase the resale value of your house.
With that, before putting your home up for sale, you can consider making simple updates of your bathroom that can definitely help you close the deal. Some of the best bathroom remodels for resale include small changes such as re-caulking the tub, replacing the vanity, changing the shower head, and replacing the faucet. If you plan for a bigger change, you can purchase a new tub or refinish the existing one and install new floor and wall tiles. We highly suggest that you do not go all the way such as creating a luxury bathroom for it will not give you the same return on investment if compared to the smaller projects that you can do.
Store and Remove Clutter
Clutter will surely be a hindrance if you are trying to sell your home. If you plan to sell your property, decluttering is a simple and easy "renovating" tip that can surely help release your home's good features which in turn make it easier for potential buyers to fall in love with your space. Clearing out closets and other storage areas will help your home appear roomier and make it easier for others to picture themselves living in your home.
With that, we suggest that you box up anything you do not plan to use in the coming months. These include holiday decorations, seasonal clothing, sports equipment, old toys, and many more. We highly suggest that you put them away like in a storage facility. In addition to that, we also suggest that you take a look at your furniture and remove any pieces that look less-than-perfect or make a room feel crowded. Even though this update may not seem to increase the value of your home, decluttering is the fastest task that you can perform before listing your house on the market that will surely aid in speeding up the sale.
Update flooring of your house
In order to improve not only the appearance but also the value of your home, we suggest that you renovate the flooring of your house. Hardwood floors are one of the most popular yet expensive options. However, installing hardwood floors is also one of the best ways to increase your home's value. If your home presently has them installed, we suggest that you refinish the hardwood floors in order to attract more buyers. Other more affordable options for updating your floors include replacing worn carpeting or installing vinyl floors. It is important to remember not to select unique patterned tiles for most potential buyers may have an issue with them.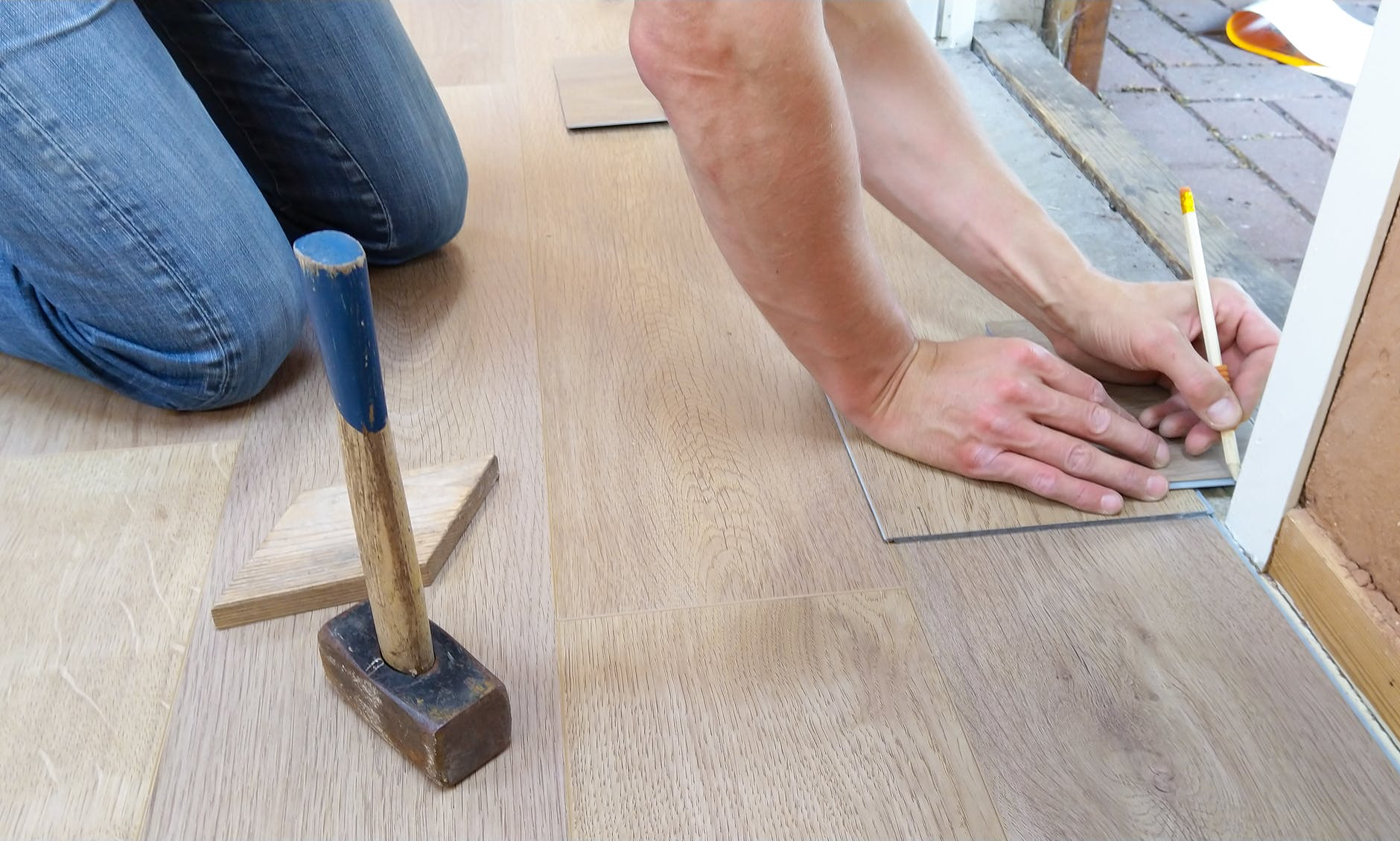 (Source: Pexels.com)
Landscape your house
The best way to attract more viewers, and possibly closing the deal, is to upgrade the look outside of your home. Adding low maintenance curb appeal with attractive landscaping is one of the best home remodels for resale. With that, we suggest that you renovate your landscaping through removing any high maintenance plants or trees, clearing weeds, edging your sidewalks and driveway, trimming trees and bushes, and fertilizing your yard. Some low-cost improvements like adding large outdoor planters at the entryway will immediately add dimension to your home's exterior and boost its curb appeal. Also, we suggest that you hire a landscape designer in order to design your curb.