Finding a new community to live in can be challenging, especially since the real estate market is saturated. It requires careful evaluation, given the number of factors to consider, such as the budget, location, amenities, size, inclusions, etc.
An increasingly common factor that people consider is the presence of a Home Owner's Association (HOA). An HOA is an organization that focuses on improving the community.
If an HOA community is something new to you or piques your interest, you might also wonder about the pros and cons of living in one. To help you out, we listed some pros and cons of living in an HOA community:
Pros
Identifying the benefits of living in an HOA community will help you set your expectations and be excited for what's yet to come. Moreover, below are some of the advantages:
It Has A Board Of Directors
An HOA comprises unpaid volunteers who act as the board of directors, or vendors, responsible for the community's development. Community members select HOA vendors who can provide better service for the entire community.
The board of directors is responsible for creating the final plan for the community. They'll also help to gather and organize every idea that could benefit the entire neighborhood.
You'll Live In An Amazing, Responsible Community
Since an HOA focuses on improving the community, you can expect to live in a well-groomed environment with socially gracious members. Moreover, these communities set high standards for their living conditions. In an HOA community, you can see every lawn perfectly mowed, a tidy road, a well-maintained park, and more. The HOA will see to it that every member follows the calibrated quality of cleanliness and conduct to ensure safety and peace as much as possible.
It Has Amenities For Health And Leisure
The HOA will always try to come up with projects that are beneficial for the community. That's why, these communities usually have amenities for everyone to enjoy, such as pools, parks, and fitness centers. Therefore, you'll have an extended living space, it gives your children more space to play, and it can also help increase your home value.
HOA Will Handle Neighbor Disputes
In times of misunderstanding or discomfort with a neighbor, you'll be sure the HOA will mediate. For instance, should a neighbor's dog make a mess in your garden or loud noises at midnight go overboard, you can reach out to the HOA to address the issue, especially if confrontation is not your style. In other words, the HOA can keep you from potentially awkward interactions with the other members.
Cons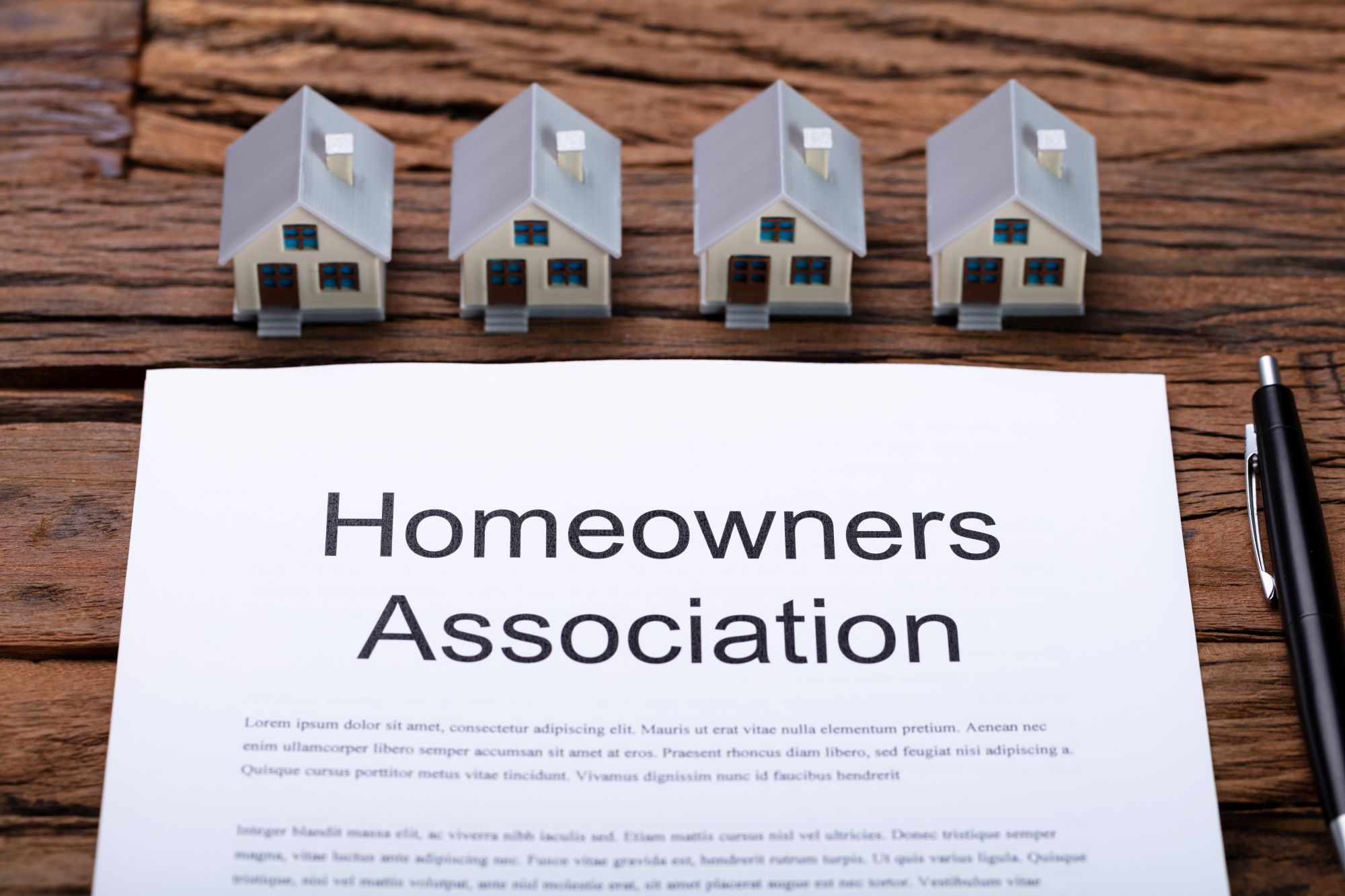 While you can have an amazing experience living in an HOA community, there are some drawbacks you need to prepare for. Below are some of them:
There'll Be Fees
Since an HOA focuses on improving the community, they'll need funds to implement such projects and improvements. The management and administration funds will have to come from the members of the community. In most cases, the members pay a certain amount that covers all the HOA costs, and the fees will be collected monthly for the entire time they live in the area. However, even if you're not living in the neighborhood, as long as the title is still under your name, you'll still need to pay the fee. If you choose to decline, you can face foreclosure.
There'll Be Certain Rules
An HOA's goals are focused not only on improving the community's appearance but also on allowing everyone to feel safe and comfortable. With that, they will have to implement rules and conditions that all the members must follow. It could be regarding a curfew, loud music after a specific time at night, the home's exterior, and hanging towels to dry. The HOA can also make new regulations anytime as long as the community agrees.
There's A Risk Of Poor Management
Having a board of directors doesn't automatically guarantee great community management. There are instances wherein boards that performed well in the first few months failed to keep up with the responsibility, dragging the community down with them. Therefore, you will need to prop yourself and your family up against the inherent risks of being under an authoritative body.
Takeaway
Living in an HOA community has its pros and cons. Knowing what those are will help you decide if the prospect will be your best option. As you learn the advantages and drawbacks, you can identify if the pros outweigh the cons or if you'll need to look for a different community. Take all the time you need to make the right decision for your next home.