You might be renovating your home, shifting to a new one, or want to replace your old cooling systems, then there is a long list of good companies that will provide you the exact air conditioner that you are looking for. Installing an air conditioning system is a big task, and you should do proper research before you take the plunge.
Both generic and name brand companies have managed to make their mark in the heating, ventilating, and air conditioning equipment department. Two companies that have earned the trust of the consumers are Rheem and Trane. The Rheem versus Trane question has loomed in customers' minds for years now, and it continues to do so.
Introduction to Rheem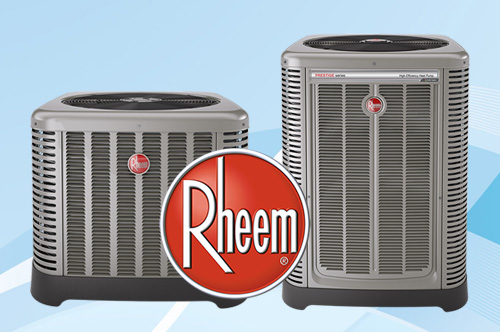 Rheem manufacturing company is a private American company that began with manufacturing water heaters and boilers. They soon ventured into heating, ventilating, and air conditioning or HVAC equipment. The company is often called Rheem and Ruud as it produces and sells under the Ruud brand name, too, but it is not as popular with the masses.
It started as a supplier of petroleum packaging in 1925, but currently, it has become one of the largest manufacturers of water heating systems and HVAC equipment in the United States. They also manufacture and supply products in countries like Argentina, Australia, Bahrain, China, Qatar, etc.
Introduction to Trane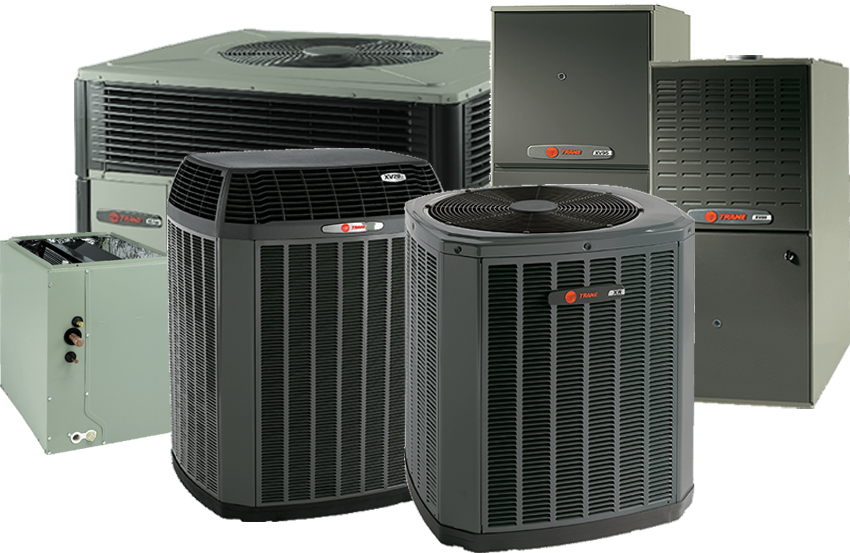 Trane Technologies Inc. manufactures HVAC systems and controls. Trane is an Irish company that was founded in 1885 and is headquartered in Dublin with manufacturing units in 28 countries. They have become not only America's but one of the world's largest distributors of HVAC equipment and building management systems with distribution to over 100 countries. American Standard, another famous HVAC manufacturing brand, is a cheaper subsidiary of Trane.
Compare the Features of Rheem and Trane
The debate might be Rheem versus Trane, but these two brands are often compared to other companies like Lennox, Goodman, Carrier, York, or Daikin. But even when compared to these, both Rheem and Trane come out on top. There are a variety of factors that you should keep in mind before selecting an air conditioning system, which we will come to later in the article. First, let us compare Rheem versus Trane on what they have to offer.
Both Trane and Rheem air conditioning systems have excellent durability. They have customers who did not have to change the system for more than 20 years and were satisfied with the performance and quality.
Some loyal customers go on to say that Rheem air conditioners practically last forever with barely ever needing any maintenance. While some give such positive feedbacks, others claim that Rheem and Ruud have 2-4% less durability than average. Though the margin is significantly less, such feedbacks put Rheem below Trane.
Good customer service is essential when electronic appliances such as air conditioning systems are considered. It may be a comparison of Rheem versus Trane, but both have made their name in the industry not just by top quality products but also by relentless customer service and support for their customers.
Trane offers its customers a longer duration of guarantee and warranty periods when compared to Rheem. They offer six years unit replacement, 12 years of functional parts replacement, and 12 years warranty on their compressor. Rheem lets you choose between the warranty periods, and most customers tend to go for the ten years functional parts and labor warranty.
In Rheem versus Trane, Rheem gives a pretty high energy efficiency rating in all their products. Trane is not as energy efficient as Rheem while in use. This is an essential factor in today's times as climate change has become a real problem, and massive air conditioning systems like the ones installed in our homes release Chloroflouro Carbons, which are bad for the environment. A high energy efficiency rating ensures that the system is less harmful to the environment while still providing you the best service for the power consumed.
Trane has patented Clean Effects Air Cleaner, which removes up to 99.98% of airborne particles and is more effective than a standard 1-inch filter. This is fitted in some of their products to let out fresher air into your homes. Unlike most other companies, Trane manufactures its compressors called the Climatuff.
The compressor is the best in class and sets Trane apart from all the manufacturers. This also helps in lower cooling costs by a margin. Like most other brands, Rheem, too, uses the Scroll compressors. These compressors are suitable to use but are standard in the industry, bringing it at par with the other manufacturers in this aspect.
Both Trane and Rheem offer a wide range of HVAC equipment and are pitted as Rheem versus Trane in all the categories. Both their products are feature-rich, but Rheem can beat Trane here.
Trane products have the same features throughout their range. While they are appealing in whichever category you may put them in, Rheem offers a more diverse variety to choose from. Their Prestige series, Classic series, and Value series all offer different sizes, features, and price points to the customer so that they can make a better choice, which is suitable for their needs.
When the prices are compared in Rheem versus Trane, Rheem is on the lower side. With comparison to other brands, Trane still comes out as one of the most expensive air conditioning systems you could purchase. It is often a question in the mind of consumers if Trane is worth the price, but their great feedback and quality customer support back the slightly higher price range.
If you want the quality of Trane but are not willing to shell out as much money, then you can try to move your search to American Standard. It is a subsidiary of Trane and is manufactured similarly. You can be assured of the quality and durability of their product as it is a part of the Trane manufacturers. If you would like to go for a similar model like Rheem, then you can select an air conditioner from Ruud, which is a subsidiary of Rheem and has similar products but less of a variety.
Essential Features of Air Conditioning Systems
If we look at the entry-level models or standard models of air conditioners, then not just Rheem versus Trane, but any other company would be just as good. As we move towards the mid-range of these systems, we can point out that Trane air conditioners offer relatively high efficiency, are full of features, and the systems are far quieter than others. This provides a more peaceful environment for you to be in. The Rheem systems have high and low-pressure controls and are equipped with steel cabinets.
When we look at the more premium range of products, probably both contractors, as well as consumers, would tell you that Trane systems outnumber the other brand's features that make Trane worth the higher price. Their units have 18+ SEER units with variable speed inverter compressors (Climatuff). They provide fully communicating systems with Wi-fi controls while keeping the unit quiet.
Even though we have closely examined Rheem versus Trane, it goes without saying that only the features of the product do not guarantee you a good experience. A sound quality installation can make or break the deal and be the reason your system lasted for so long or gave in within a few years. The quality of the system and its parts are the reason behind its durability.
One thing to keep in mind is the SEER efficiency of your product. Seasonal Energy Efficiency Ratio or SEER is the measure of the efficiency of your air conditioner based on its cooling power through electricity used. The higher the SEER, the higher its efficiency will be.
While standard models do have a rating of 13 units, you should go at least 14 SEERs. These can go up to 22 units. But before you make up your mind on a system, get a manual J calculation done. This will help you in understanding what kind of a system would be suitable for your home based on your climate, usage, settings, and price.
The significant components of any air conditioner are usually made by the same manufacturers. You can select a brand based on your pocket pinch, but it is wiser to stay away from no-name brands.
While the Rheem versus Trane debate goes on, we can assure you that going with any of the two brands will not disappoint you. Both brands have been in the market for an extended period and have created a name for themselves. The name is enough to assure that the product will be of quality and you will be able to rely on it for years to come.