Everyone among us experiences the situation when house clutter becomes a headache. The storage solutions provider may assist you to clear the space at your home, office, or even university accommodation. To start the renovation, follow the below rules first:
1. If possible, try to get nesters as they are considered practical and stylish. Nesters can be put together easily.
2. Try to get square containers as they are the most suitable option for efficient space utilization. In contrast, circled containers are not space-efficient.
3. Also, we suggest finalizing storage space first either with the consultation of a local storage unit company as it's better to buy storage containers later.
4. When it comes to buying containers, never compromise just because of the cheap prices. The reason is your items may face temperature variations. So the use of plastic is highly recommended for long-term secure self storage.
In this article, you will get the best ideas for home renovation with little tricks which will give an ultimate fresher look to your house that your friends and family in Brighton will admire your creativity. This can also act as basics if you're moving to a new home.
Home Storage Ideas:
Below you will find the 17 best Home Storage Ideas:
1. Tupperware organization: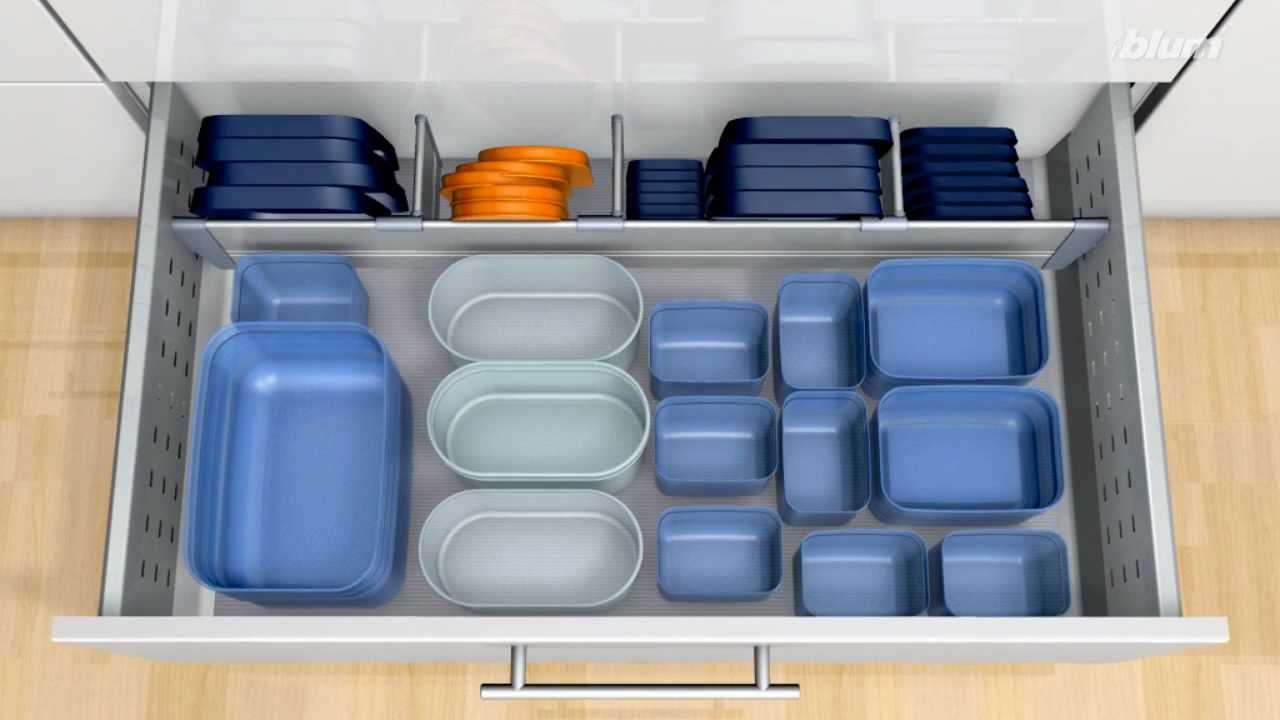 Tupperware storage is never easy. Actually, food storage containers are hard to set in the kitchen. You may simply add a drawer to your cabinet. Also, you may put your storage containers nested and organized.
Nesting of containers is quite easy if you have a 3 to 4 size collection of containers rather than sets.
2. DIY Canned Food Organizer: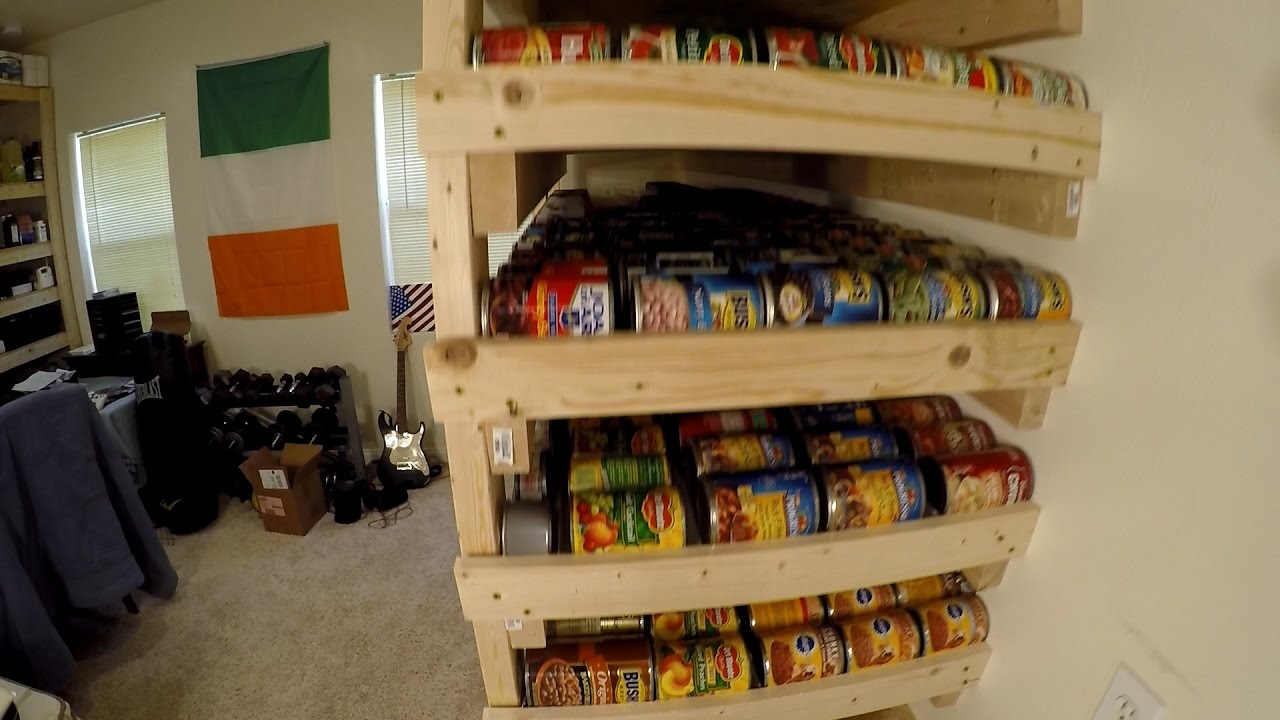 People in Brighton with small kitchens face a lot of issues. but this tip will help them to make the most of available space. The Dead space between the fridge and the wall could be utilized by making a tall narrow pullout storage cart or say rack. You may store spices, oils, and canned goods in the rack.
3. Dish Drying Cabinet: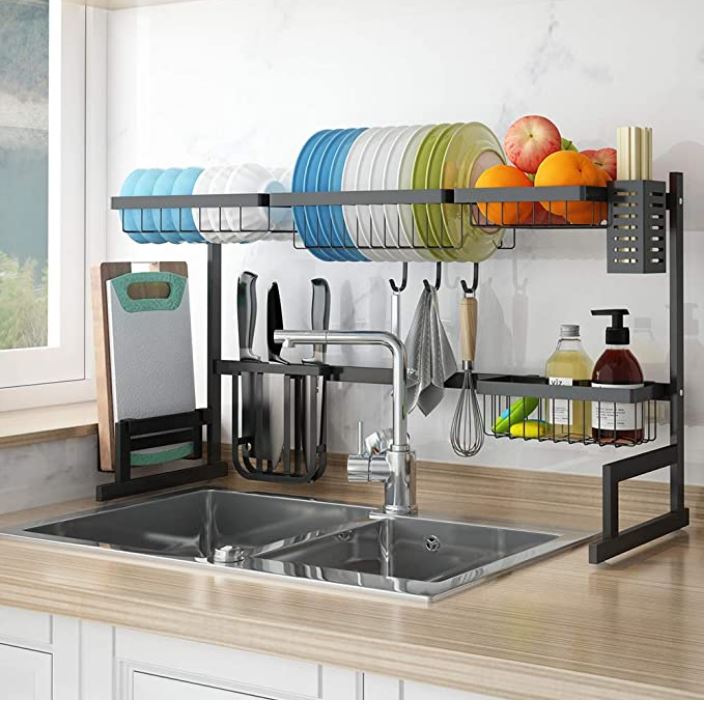 This trick has been quite popular in American-style kitchens. You may install a dish drying rack in the front cabinet just above your sink to save space at the top.Also, it prevents pesticides growth inside the kitchen due to proper drainage.
4. Mugs and Bottles Setting: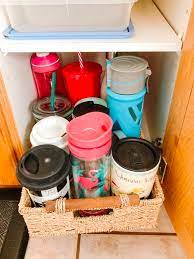 You might be thinking how simple the idea of a local storage company is but in reality it's not that simple as even water bottles and travel mugs are often hard to organize. There must come a time when you are in a hurry and looking at cabinets to get the coffee mug but didn't find it. You may avoid time-wasting in such scenarios by labeling dishpans.
5. Magazine Holders For Veggies Storage: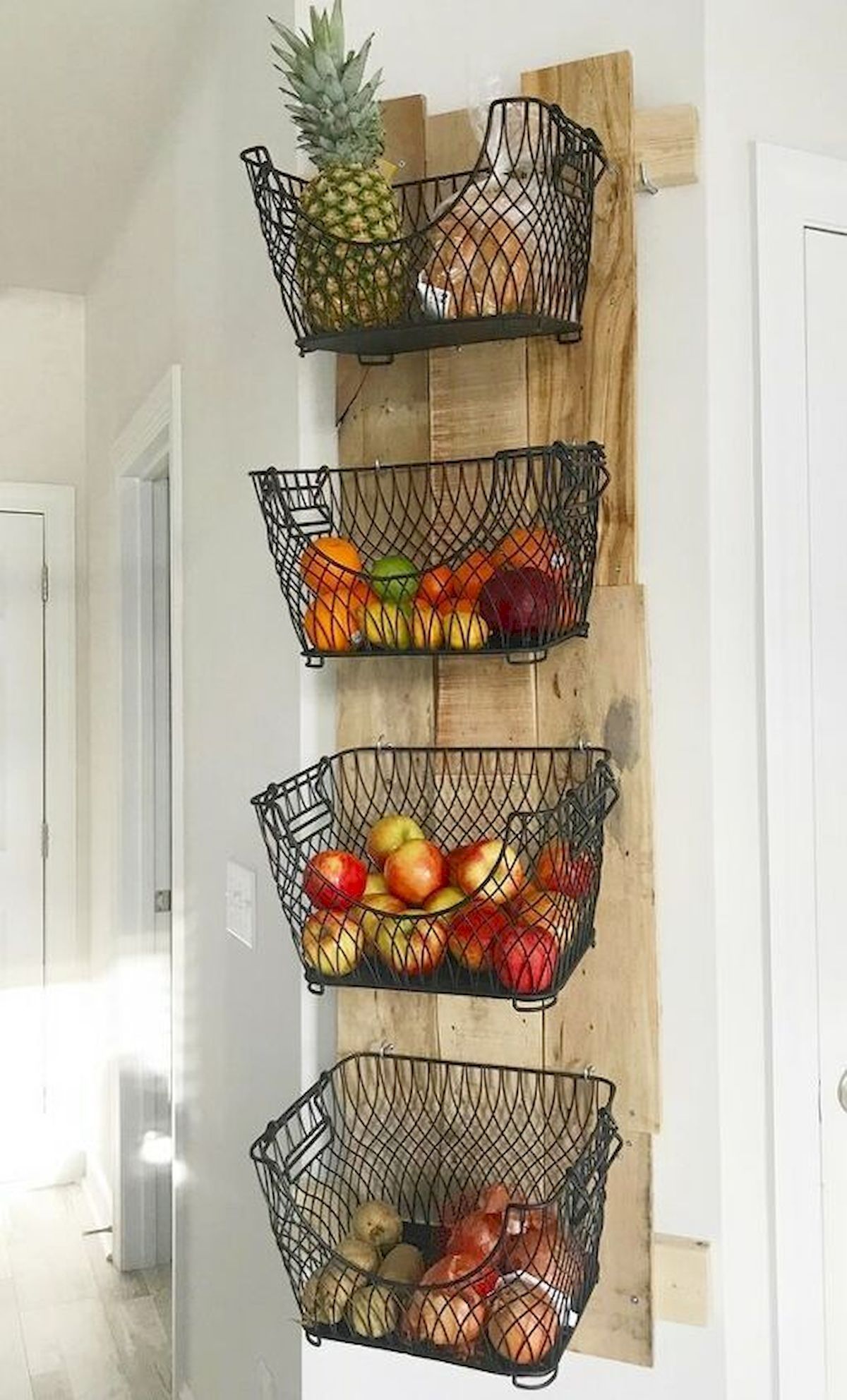 Magazine holders have been a popular medium in residential areas of Brighton for storing vegetables. You may simply store root vegetables in either cabinets or a dry space.
6. Pull out Drawers: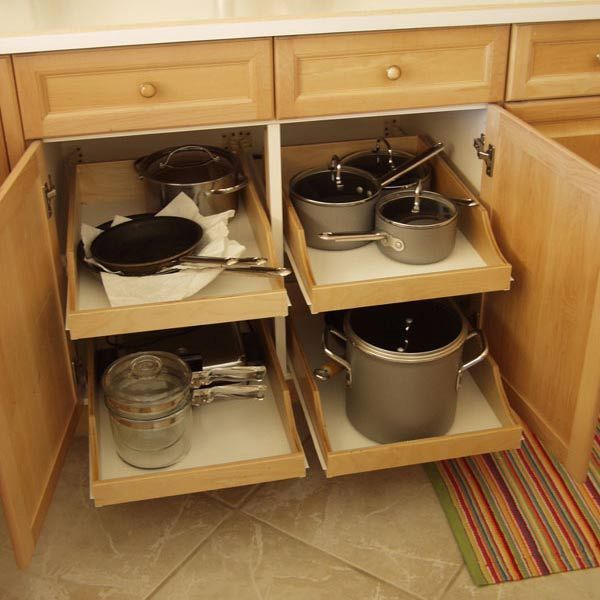 If it's hard for you to add pull-out storage then you may use bins as well. It enables you to have a look at the back of the cabinet without removing all the inside items.
7. Keep Laundry Supplies in Containers: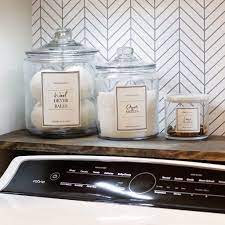 You may just put laundry-related stuff in a glass container or any other beautiful packaging. You may get them ready in an open style.
8. Get a Freestanding Closet: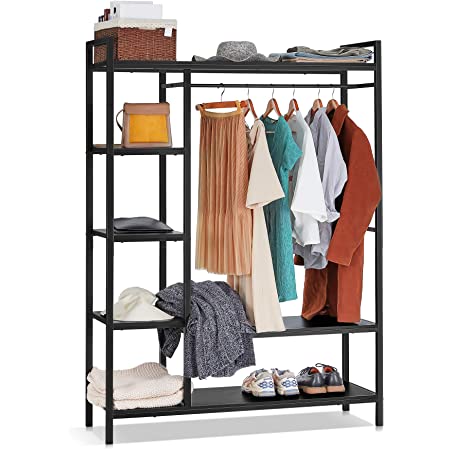 A freestanding clothing rack is the need of every couple especially when you have naughty kids. Having a clothing rack keeps the clothes organized.
9. Remove Cleaning Supplies: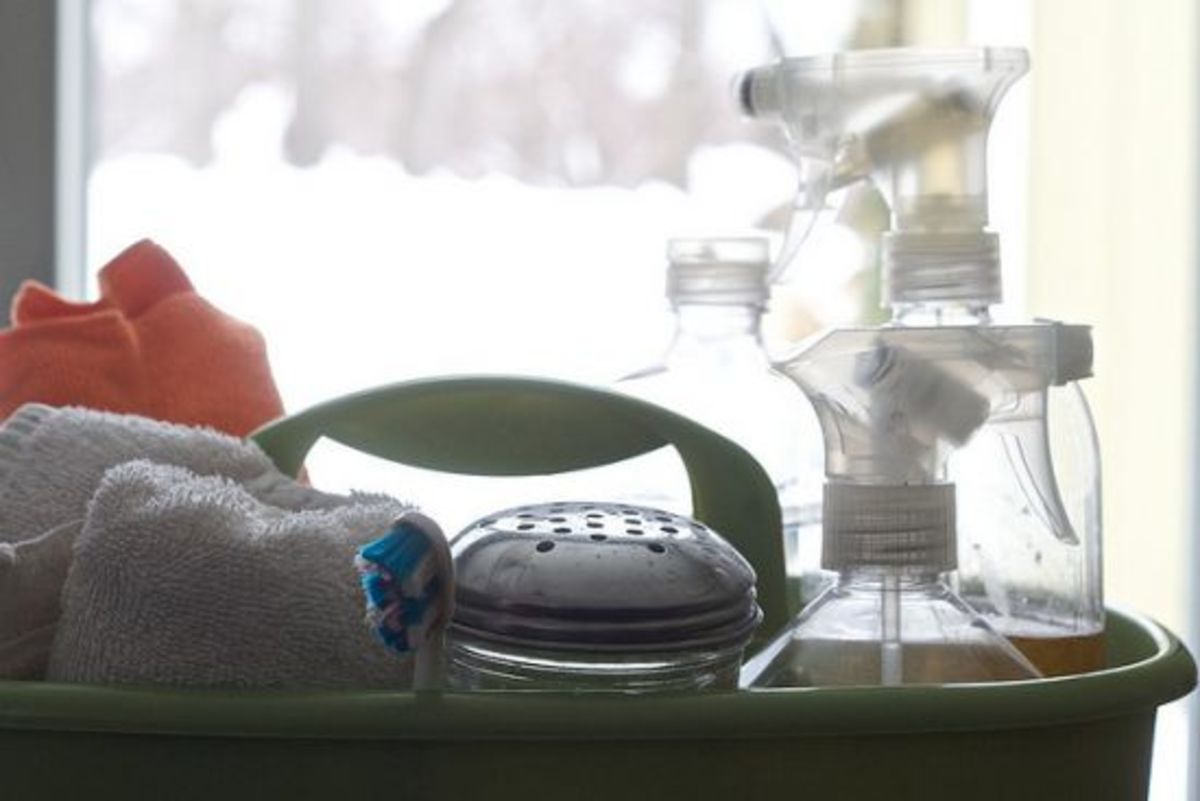 You should hide cleaning supplies in a wire wall mount rack a cady will help you in transporting these supplies. A tell cabinet is enough for this.
10. Magazines Showcasing: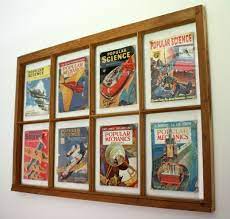 Magazine racks can add great value to your space. In the case of a square picture, vertical mounting is recommended.
11. Rolling up cart: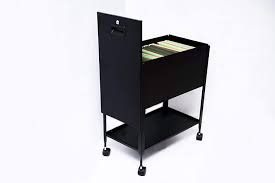 It's a great idea to roll up a bar cart instead of adding custom shelves. You may also place fresh flowers in the guest bathroom. Moreover, it would be great if you put soap, towels, and the related products in the nighttime.
12. Recondition Old Cabinets: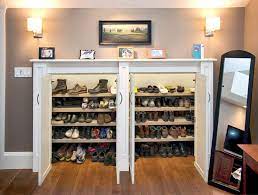 You may line up old filing cabinets in a row to be used as a console table. People elevate their spacing by hanging large-scale artwork near exposed storage pieces.
13. Toys Placement: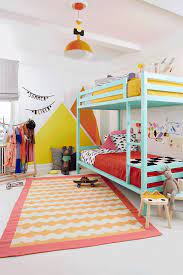 If you want to design a kid's friendly space then you may add a play area in a room. You may place graffiti print. In the playroom, you should give extra caution for storage, built-in cabinets, and shelves as they will keep the things organized.
14. TV Hiding: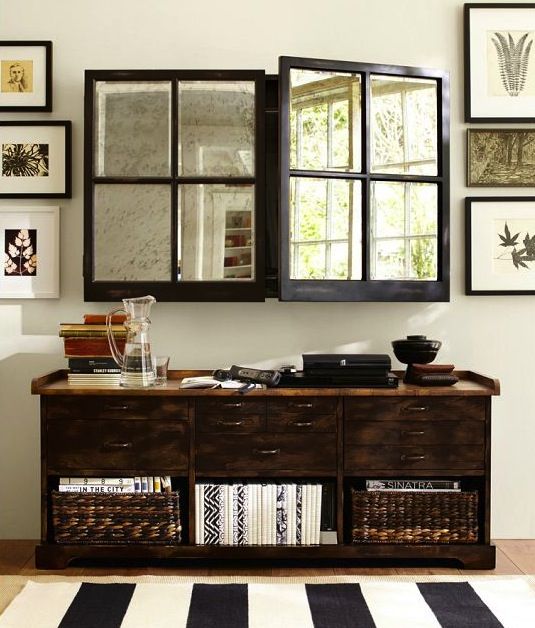 If the living room is also a media room then there are dozens of ways to make it more formal. Installing art panel slides over tv to wrap it is also a great idea.
15. Organize Makeover stuff: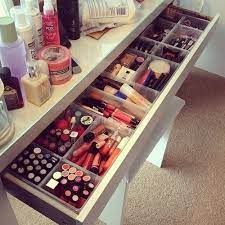 You should keep your makeup items organized by placing strategizing at a desk or in trays and drawers.
16. Build shelves above the doors:
A next-level idea for efficient storage space is to build shelves above door frames. You may place stuff that is not used frequently. They may be the items that you want to put in permanent storage. You may either make them yourself if you have experience or take services from professional carpenters.
17. Repurposing Old Cans: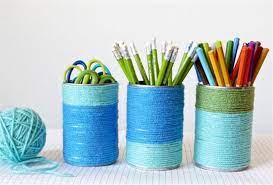 Old drink cans can be reused for making wildflowers pop above the kitchen sink. You may also use food cans as vases, stationery items holders, etc. also you may have bright bright colors on them to make them more attractive. Old cans usage gives support to the recycling concept as well as its an environmentally-friendly idea as well.
Wrapping Up!
These were the 17 awesome storage space ideas. You may apply them for your home improvement easily as they are very cost-effective. A local storage company can also help you in making the most of the storage spaces. But you should do extensive research before finalizing any storage company. Moreover, the ideas discussed above do not merely require any external service if you are a DIY geek. Also, make sure that you pass on the stuff like cooling systems and if required get a new one.