When it comes to building a home, you shouldn't only think about making it beautiful with Mastercraft doors; you should also consider how you can make it safe. Home security is about more than locking all of your doors. It also includes people's security practices and the protection hardware installed on the house. Security hardware usually includes burglar alarms, window alarms, motion sensors, lighting, security cameras, and closed-circuit TV systems.
If you want to keep your family safe and secure, you need to make sure that you have the essentials of a home security system in place. This is going to be a combination of a few different things. If you're planning to have one installed, here are some of the essential features your home security must have:
1. Connection
There are two different types of connections you can have in your home security system. You can choose between Wired vs Wireless Security Alarm Systems. Wired security systems use wires running throughout your home to relay information from the door locks to the alarm system to its central control panel. On the other hand, a wireless security system uses a cellular network or Wi-Fi to connect the alarm systems with a control panel and your mobile devices.
Many people prefer wireless connection because it makes it possible for a homeowner to activate and deactivate the alarm system anywhere. However, the advantage of using wired connections is that it will still work regardless of the strength of your internet connection or in the event of a network outage.
2. Alarm System
Your home security system should have an alarm system to alert you in case there's something or someone that can cause harm to your property. When most people think of home security systems, they probably think of the standard features of many types of alarms. But several optional components can be added to an alarm system to make it even more effective and reliable.
Some of these features include smoke detectors and thermostats, which help you to better protect your home from fire or other problems. Other features that may be handy to have are burglar alarms, glass break detectors, and carbon monoxide detectors.
3. Sensors
The best home security system incorporates different types of sensors. These are:
Motion sensors are the key to a well-protected home and have many uses. The basic motion detector is an effective device that senses movement throughout your house.
A glass break detector, also known as a glass break sensor, is a sensitive sensor usually used in many home security alarms to detect when a window is broken or shattered. These detectors are most often used near glass front windows or glass doors.
Many people choose carbon monoxide sensors and gas leak alarms because they sense a buildup of the poisonous gas in a specific area and alert the homeowners. The carbon monoxide detectors are small and can be installed in hard-to-reach spots. The sensors are simple to use and, once installed, will alert you of dangerous gas leaks and provide you with a safe and immediate warning.
A smoke detector is a machine that senses smoke, commonly as an early indicator of fire detected in your home. There are many different types of smoke detectors on the market. They differ primarily by their sensitivity to odours and the frequency of alerts, or their ability to detect specific gases.
4. Monitoring Devices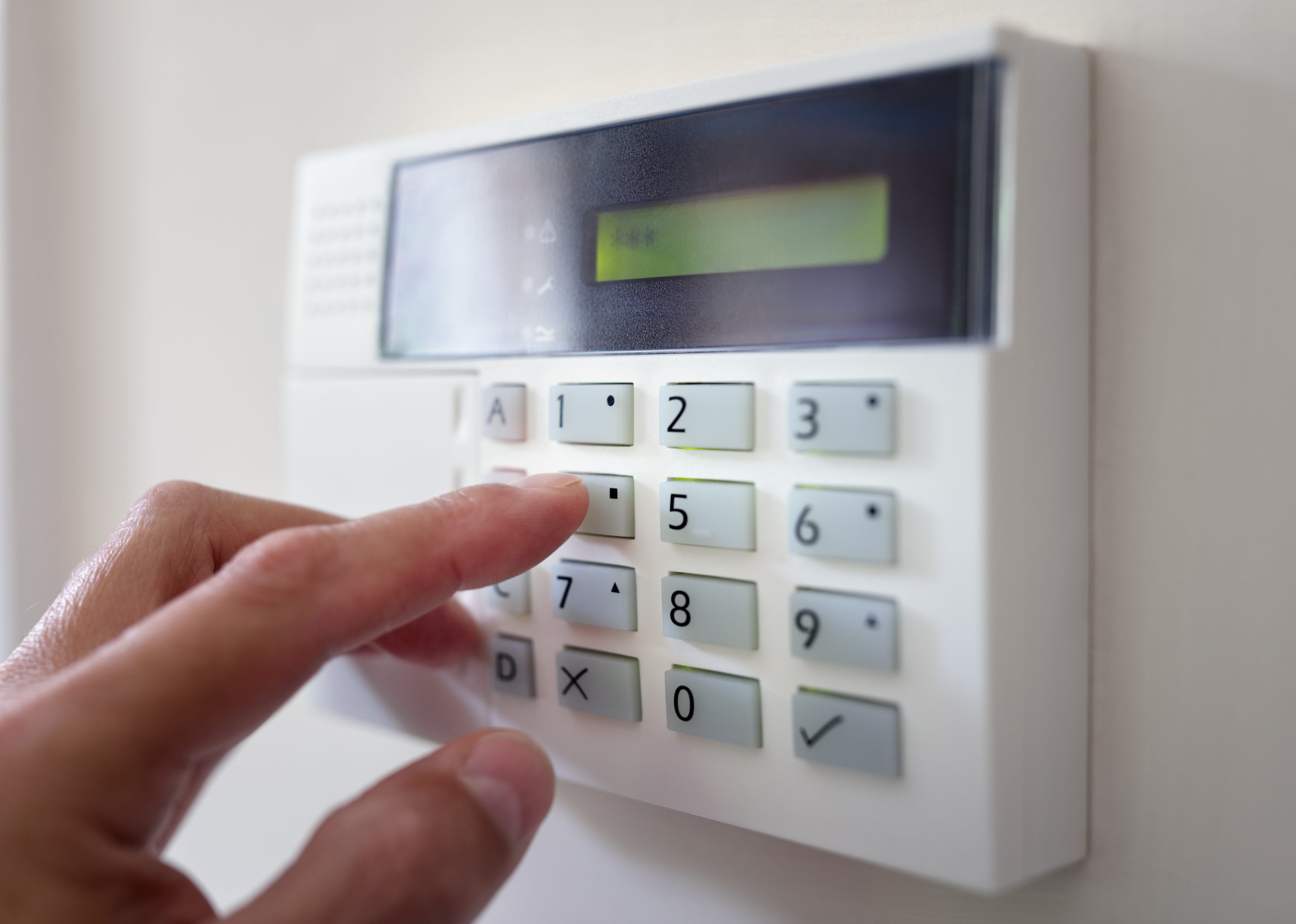 Every home security system should have a monitoring device like a security camera. Different kinds of cameras are available in the market today. You can opt to buy hidden or visible cameras according to your requirements.
Most home security cameras now are wireless and will automatically record when they detect movement and send you a text message or an email alert when activity is detected. Many also have a night vision feature that will allow you to see what's happening at night without getting up. In addition, some cameras will allow you to pan and zoom in on the area you want to watch.
5. Locks
There are home security systems that incorporate automated door locks. Smart home locks provide homeowners with enhanced security and convenience. The best smart lock features that you should look for include automatic codes, biometric verification, touchscreen entry, password reset, motion detection, and, lastly, visual safety.
Final Thoughts
If you're building a home, don't only think about the estimated building costs. It would be best if you also thought about the best home security system you can install to keep you safe from any harm. When looking for a home security system, you should consider the five features listed above. You must have a connection and ensure you have sensors and alarms so you can detect harm and act on it immediately.
It also helps to have monitoring devices like a security camera so you can see your home even when you're away. Lastly, you should invest in automated smart home locks to ensure that unauthorized people won't easily get inside your home.