Whether you have a home renovation or new construction project in mind, it's crucial to choose the right construction suppliers to ensure you'll finish the job as planned. You'll need steel, wood, concrete, masonry, sand, and gravel among other things. For abrasives, you'll need to find blasting machines, suits, and corn cob grit suppliers that provide high-quality items and equipment. The list and cost of construction supplies you need add up depending on the extent of your home project.
But how do you choose the right suppliers for your home construction and renovation projects? Check out the criteria below.
1. Reputation
A reputable construction supplier has many years of experience with a good track record of satisfied clients as seen in website testimonials, review sites, and social media comments. These forms of feedback can provide anything you need from basic foundation to hardened materials and power tools with superior product quality that matches international industry standards.
Other ways to verify a construction supplier's reputation include the following:
Referrals from family and friends
Endorsement from respectable construction groups and organizations
References from other companies within the industry
Company portfolio
Speaking of referrals and endorsements from other companies within their industry, you may want to get feedback from a tool franchise shop or company that partners with your construction supplier to make sure you get to know how their reputation stands with their partner suppliers.
2. Product Quality
The best construction supplies have excellent product quality, which means that they are durable and long-lasting like the one you expect from Mastercraft doors. Of course, top-notch products are backed up by various quality standards created by governing bodies such as the following:
Underwriters Laboratories (UL) Labeling: The UL label is acknowledged by Underwriters Laboratories, based upon testing of certain construction components. Fire protection is one important UL labeling that involves testing different fireproofing systems such as spray fireproofing, drywall assemblies, and fire-retardant materials. You need to look for construction products with the UL label, which is extremely important in the fire safety of your home project.
Conformitè Europëenne (CE) Marking: Importers, manufacturers, and distributors of construction products in European countries are required to obtain CE marking and file a Declaration of Performance (DoP). When you see CE marking on a construction supplier's website and products, then you can have peace of mind when it comes to their quality.
3. Pricing
Once you have ascertained excellent product quality, it's important to also consider the prices of various construction suppliers. You want to make sure that you can source good quality materials at a price your budget can afford—be it for kitchen or bathroom renovation, or any home construction project.
Like any other product or service, it's imperative to know if the construction supplier offers competitive prices. The prices of construction supplies aren't cheap, but you can still source quality products at affordable prices if you deal with a supplier that has a vast range of manufacturer connections.
Here are some tips when checking the pricing of a construction supplier:
Ask for an updated price list from prospective suppliers
Compare prices and payment options
Contact the sales department to check available discounts
4. Customer Support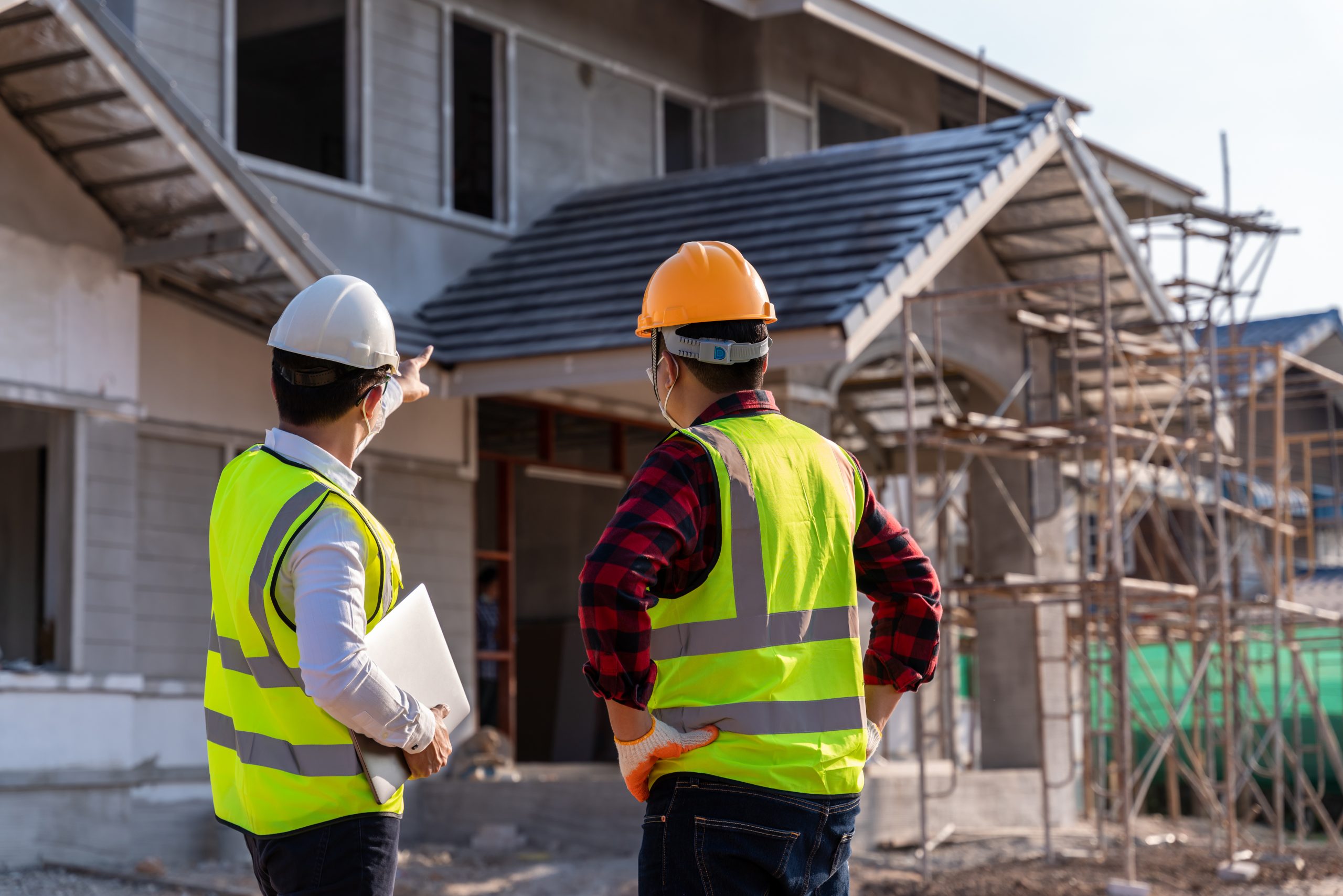 One important factor to consider before making a final decision is the level of customer support that the company provides. This criterion is essential in a smooth-sailing home project. You don't want to be passed on from one staff to another just to answer your question about order details, delayed delivery, and other concerns. So make sure to conduct a proper review and choose only residential contracting services with a good reputation and standing in the industry.
So, how do you measure customer support levels? Right from the start, you need to take the initiative and call or interview a sales representative from the construction supply company. Ask as many questions as you can to gauge how they treat their customers.
You also need to make sure that the construction supplier offers flexible communication methods, such as chat support, email, phone, and live customer support. In this way, you can always reach out to the company for any problems or concerns.
5. Technical Support
A good construction supplier can provide free technical support to their clients. For instance, they can deploy their product specialists to help clients and their builders and contractors understand how to use the products, especially the latest construction trends and products newly introduced in the market.
6. Flexibility
Choose a construction supplier that is flexible to your needs. You want to deal with a company that has available stocks at hand to avoid delays in your projects. Whether you need a bulky volume of material or you need to switch items with a different brand or variety, the construction supplier can meet these needs efficiently.
Conclusion
As you've learned above, the important criteria for choosing a good construction supplier include the reputation of the company, product quality, customer support, and pricing. In addition, proper marking or labeling indicates that the construction products you choose meet performance and safety requirements.
Therefore, it's advisable to create a checklist to ensure all of these things are considered before you make a final decision of what suppliers to choose that can efficiently help complete your home project goals.