When that final semester comes to an end, most college students pack up their textbooks and head home or relocate to a new city in search of a job, but there are dozens of beautiful college towns throughout the U.S. that offer a satisfying post-grad life. While some colleges are located in areas with little else around, others are in the midst of bustling cities with plenty of opportunities. From Charleston, S.C. to Nashville, TN, these are some of our favorite cities to move to and stay, even after graduation is over.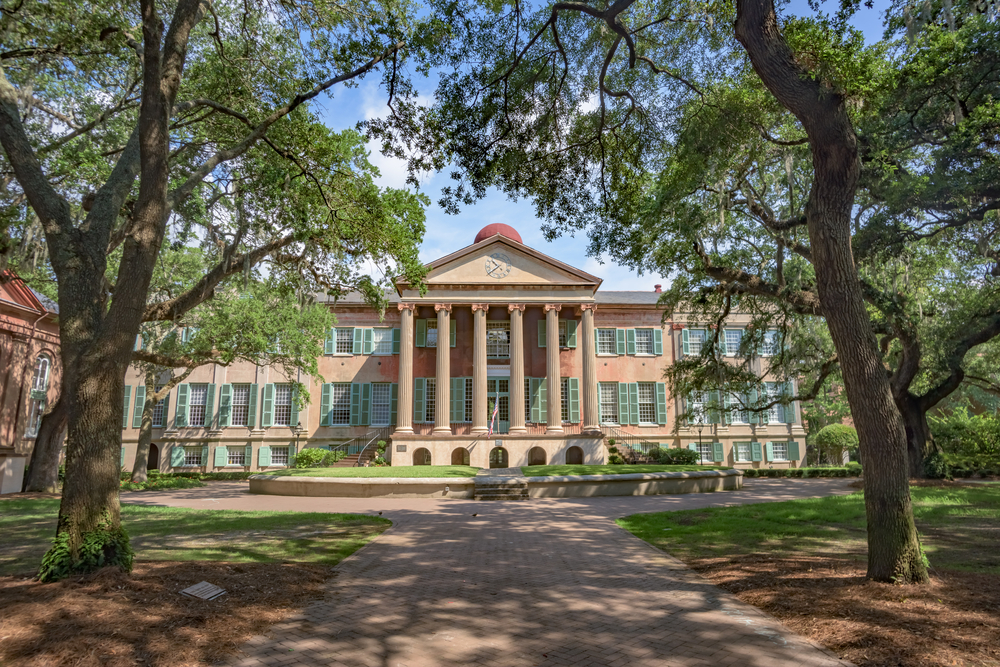 Charleston, S.C.
Aside from the plethora of great things to do in the area, Charleston is home to the College of Charleston, which was voted the Most Beautiful College Campus in 2017 by Travel + Leisure. Here, there is no shortage of activities for college students and post-grads alike. The college itself is located in the heart of the city with some of the area's best restaurants and bars within walking distance. Students at the College of Charleston tend to move to off-campus apartments in their sophomore or junior year, leading many of them to stay even after graduation to continue enjoying the downtown lifestyle. If you're a young professional who is thinking of moving to Charleston, S.C., you'll find plenty of other people your age to network and connect with, as well as a growing job market. Not only do you have access to all that the city has to offer, but Charleston also has three gorgeous beaches all within 25 minutes of downtown.
Ann Arbor, MI
The University of Michigan is a huge part of the culture in Ann Arbor with a large sports fan base supporting the school's football and basketball teams. Aside from sports, the college has a number of renowned museums and community events that everyone can take advantage of. Though the college is quite large, the city itself has plenty to offer once classes are out. Ann Arbor is proud of its extensive list of yearly events, including music festivals, arts festivals, and culinary events. The food and drink scene here leaves nothing to be desired with hundreds of highly-rated restaurants and bars with the best furniture and ambiance nearby. Post-grads will find themselves fitting into the city seamlessly as they take advantage of other outdoor activities as well, like hiking or paddle boarding in the summers and cross-country skiing in the winters.
Amherst, MA
Massachusetts is one of the go-to places for college students seeking a high-quality education and a bustling city. Two hours from Amherst, Boston is home to some of the best schools in the nation with 35 different colleges, including Harvard. After graduation, many students want to stay in the area but move to a smaller city to look for homes or focus on finding a career, and Amherst is the perfect destination. Also home to a handful of colleges, including Amherst College and UMASS Amherst, this city has many of the same perks of Boston on a smaller scale with similar architectural styles and lively nightlife. Whether you attended school in Amherst or Boston or you're looking to relocate to a bustling college town after graduation, this city is a great choice. You'll have plenty to do in your area, and it's easy to plan a day trip to Boston to get a feel for the big city.
Tempe, AZ
With Arizona State College nearby, Tempe, AZ offers many opportunities to those students looking to stay in the area after graduation. Though Tempe is technically its own city, many people consider it to be part of Phoenix because the two cities are so close together. Tempe provides post-grads with a more laid-back atmosphere while remaining close to all the excitement of the big city—Phoenix Suns basketball games, the Phoenix Zoo and dozens of museums. You can choose to head into the city for the night and explore or hang back in Tempe and check out the shows at the Tempe Center for the Arts or grab dinner at one of the many restaurants. The best part about staying in the desert is the ability to explore the unique landscape with reserves and parks throughout the area.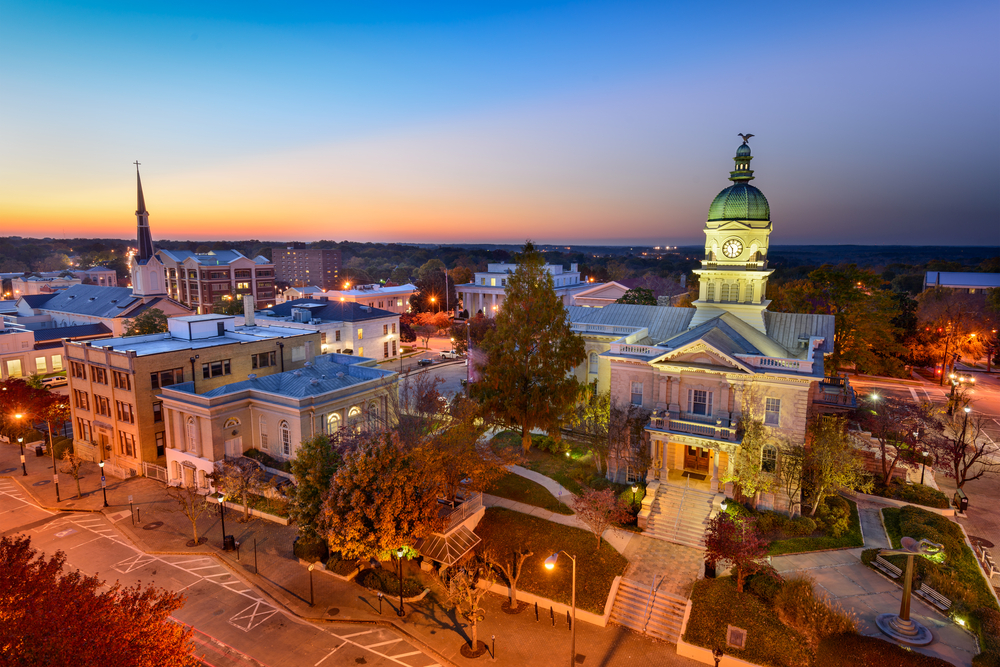 Athens, GA
Some people think of Athens, GA as Atlanta's little sibling because it offers much of the same allure without the same big city issues like consistent traffic and sketchy parts of town. The University of Georgia is located right in the city, allowing students access to all of the city's adventures and big music scene. After college, it's easy to find a place within the city and continue living amongst the lively culture and meeting other young professionals in the area. Should you ever want to take a trip into Atlanta, Athens is only one hour outside the city, providing people with a laid-back atmosphere and easy access to Atlanta.
Ithaca, N.Y.
This city in upstate New York is where you'll find the Ivy League Cornell University, along with several other top-rated colleges. This city has plenty of creative bars and restaurants, but also offers the slower-paced lifestyle associated with upstate New York. You'll have everything you need in the city, and you can take your travels out to the mountains or the Finger Lakes on the weekends for wine tastings and hiking trips.
Mount Pleasant, S.C.
Just across the bridge of Charleston, S.C., Mount Pleasant is a beautiful town with a suburban feel. While some students elect to stay within the city limits, others opt to move to Mount Pleasant, S.C., to pursue a different type of post-grad life. When you move to Mount Pleasant, S.C., you'll still have access to all the best parts of downtown Charleston, but you'll be closer to both Isle of Palms and Sullivan's Island—two of the area's best beaches. Sullivan's also has a charming town with cafes, bars and live music. Mount Pleasant is the perfect place for young professionals looking to buy a house or test out suburban life.
Deciding what to do after college can be tough, but there are tons of options. If you went to school in any of these cities, you know the appeal of staying close to your college, but if you're looking to relocate to an area still filled with young people and a lively social scene, these top seven destinations will provide everything you're looking for.