Tennessee's new construction homes offer many advantages that make them a great choice for anyone looking for a new home. There are many benefits of buying new construction homes in Tennessee. These include modern amenities, energy efficiency, and so on.
Buying a new home in Tennessee offers many advantages, and this blog post will discuss five of them.
The Benefits of Buying New Construction Homes in Tennessee: 5 Reasons to Consider
If you want to purchase a new construction home in Tennessee, you can enjoy a lot of benefits. Below, we have mentioned the five main benefits of buying a new construction home in Tennessee.
1) You are First Living in Your Home
A major benefit of buying a new construction home in Tennessee is that you are the first one to live in it. New homes offer a lot of advantages that pre-owned homes simply cannot provide. Check out these benefits –
You can benefit from all of the brand-new amenities that come with the house. Everything is fresh and new and untouched, giving you the opportunity to make it your own. However, you can't avoid the style decisions of a pre-owned home.
You can rest assured everything is top-of-the-line and installed according to current building codes. You won't have to worry about replacing outdated plumbing or dealing with outdated electrical wiring.
You will have an extended warranty with a new construction home in Tennessee. Many builders provide warranties for up to 10 years on their products and services, protecting you from any unexpected issues with your home. This is something that you won't get with a pre-owned home.
2) Modern Amenities
New construction homes provide modern amenities and features that many older homes simply cannot match. From energy-efficient appliances to modern safety systems, here are the top 5 amenities you will get with a new construction home in Tennessee.
Energy Efficient Appliances – New homes come with energy efficient appliances, such as dishwashers and refrigerators, that use less energy and water than their older counterparts.
Advanced Home Safety Features – With a new construction home, you can expect to have advanced home safety features such as fire alarms and smoke detectors, along with carbon monoxide detectors.
Smart Home Technology – Smart home technology is becoming increasingly popular in homes of all ages. However, it is particularly prevalent in new homes.
High-Speed Internet – You can set up high-speed internet and the latest Wi-Fi standards in your new home, which are necessary for staying connected with friends and family.
Low Maintenance Exterior – New construction homes come with low maintenance exteriors, meaning you don't have to worry about painting, staining, or caulking.
Despite being an unincorporated community in Tennessee, the Arington real estate market is booming. It is only because modern houses are mostly equipped with the latest technologies that we have described above.
3) Personalized Design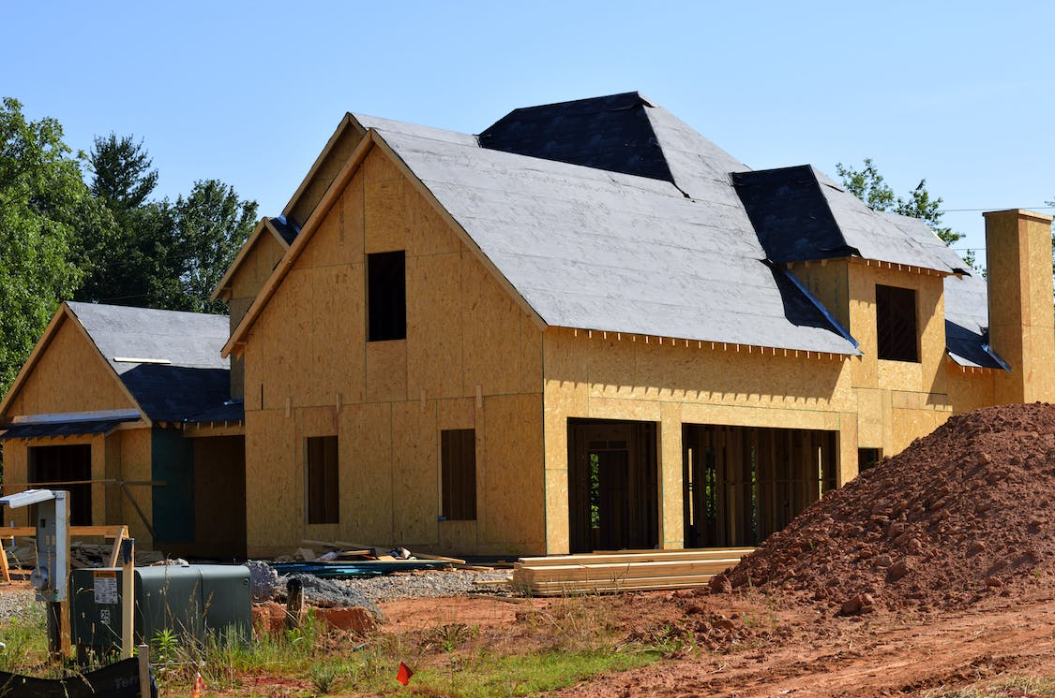 New construction homes in Tennessee offer a unique opportunity for buyers to create their dream homes with their own personal touch. You can customize your kitchen and bathroom by choosing your preferred fixtures and colors. Additionally, you can choose the layout and design that fit your lifestyle.
A lot of homeowners in Nashville are focusing on personalized designs for their homes. With the help of a qualified builder, they can have all the benefits of a brand-new home without sacrificing any of their personal styles. They can build a larger living space or extra bedrooms for guests. Overall, there are many ways that you can make your new home unique.
4) Fewer Repairs
When you purchase a new construction home in Tennessee, you don't need to have a lot of repairs. The appliances, fixtures, and finishes are all brand-new, so you won't have to worry about replacing them anytime soon. Furthermore, new construction homes are built with modern materials that make them more resistant to common issues like rot, water damage, and pest infestation.
As we mentioned earlier, most new homes come with some sort of warranty, so any potential repairs are covered by the builder. This is a huge advantage that can help you save time and money in the long run. As a result, you will have fewer repairs to make when it comes to maintaining your new home.
Cities like Clarksville, Memphis, and Jackson currently have the most construction homes all over Tennessee. So, you can visit those places to find a new construction home.
5) Reduced Maintenance
One of the key advantages is that you won't have to worry about spending money on expensive repairs and maintenance for your new construction home in Tennessee. Newly built houses are long-lasting and have warranties that will shield you from future costly repairs.
With an older home, you can face unexpected and costly maintenance. However, you can rest easy knowing that your investment is secure with a new construction home. On top of that, many new homes feature updated appliances and energy-efficient features, which can help reduce your monthly utility bills.
Should You Buy a New Home or Old Home in Tennessee?
Whether you want to buy a new home or an old home in Tennessee, it is important to take time to consider all of your options. At the same time, you should weigh the pros and cons. There are certainly advantages and disadvantages to both types of homes, and the decision you make ultimately depends on what is best for you and your family.