So, you are planning to build a beautiful deck on your property. You're trying to explore the best deck builder from countless online options. We understand that finding the right deck builder can be daunting. But with some research, you can find the perfect one for your needs. Here are five things to look for in a deck builder.
However, before starting with the research, we suggest you have a clear idea about three things in your mind.
1. The purpose of the deck: Why do you want to build the deck? Do you want it only for entertainment? Do you want to increase your living space? And so on.
2. Features: What features do you want the deck builder to offer? Are you planning a low-maintenance deck? How much are you willing to spend on lighting? Do you want a high-quality grill on your deck?
3. Budget: Before going to a deck builder, you should know how much you will spend on deck building. With a budget in mind, you can easily shortlist deck builder options that can serve your purpose.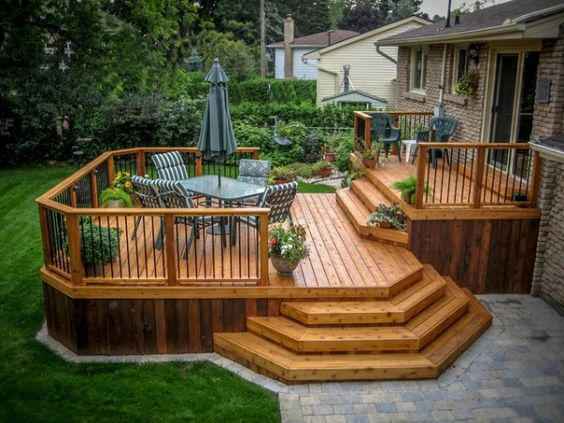 5 Things To Look For When Choosing A Deck Builder
Experience
The first thing you should look for is a proven track record. No contractor would ever speak ill about their work. All you need to do is verify what they say by visiting their website and looking at the testimonials from past clients. Can you see a gallery of their successful projects? Can you find positive reviews from the clients? Carefully look for the ratings and reviews to understand their customer service, work proficiency, and commitment to client satisfaction.
License
Always look for a deck builder with a valid license and insurance. This is a way to check their credibility. The license shows that they are qualified, and the insurance can help protect you in case of an accident or if something goes wrong at the site. A licensed deck builder typically has more experience and expertise in the field, meaning you can expect some high-quality work from them. Plus, they may have access to better materials and products at a lower cost than you could find on your own. This insurance will also protect in case any damage occurs to the deck or the surrounding property.
Knowledge
Ask the contractor if they have experience building your desired deck. Show them a reference image of your desired deck and ask if they have worked on similar projects. You can also ask them to show pictures of such projects. Experienced Deck Builders in Maple Grove, MN, can give you extra suggestions and add-ons on the best fit for the project. Since they have the right experience, they can also give you a correct estimate and detailed breakdown of the project and associated timelines. Before they start with the work, they should provide you with a clear understanding of how they will proceed or handle any issues that arise in between work.
Post Deck-Building Services
If you are looking for a deck builder, ensuring that their service comes with some kind of warranty or guarantee is crucial. Ask about discounts for repairs and if there are any follow-up appointments available. It is also wise to inquire about the damage that may occur due to faulty installation, weather conditions, and settling noise concerns post-construction. Many experienced builders provide repair services at discounted rates or as complimentary follow-up visits within two weeks of project completion.
Terms Of Payment
When choosing a deck-builder, asking them about their payment terms is one of the essential factors. To give you an idea, most deck builders charge a portion upfront before starting the work. You need to clearly understand their terms of payment before they begin work. If your deck builder requests more money, this is a red flag.
Final Words
Your deck can be the most entertaining space of your property. To get a deck that reflects your style and luxury, carefully consider choosing a deck builder. Look for these factors and always try to visit them in person once. You can learn a lot about them with how they speak, and it's advised not to hire one until you're fully satisfied with them.