A foundation's primary aim is to hold the building firmly. For that purpose, a building's foundation should be permanent and it must be in an area unaffected by any other structure. In addition, a foundation should be deep enough to be stable. Also, it should have an excellent lateral displacement.
Yet, even if foundations were constructed correctly, they're still subject to damages. When these happen, cracks may appear on the beams and walls and you might notice broken screws with no heads falling down. However, the biggest problem is a structural collapse, which is life-threatening.
To prevent these problems from happening, here's a list of things that could shed light on what foundation repairs are all about.
1. Causes Of Foundation Damage
Foundation repairs are the general solutions for foundation damages. In most cases, homeowners hire a foundation repair services company to address these issues. Before the repair, you should know the typical causes of these damages. This way, you could avoid them. This helps in improving the foundation's condition.
For that purpose, here are common causes that trigger damages to a building's foundation:
Moisture content and soil composition
Water damages caused by burst pipes or flooding
Tree roots swelling into the foundation
Ground vibration caused by consistent, heavy traffic or other external factors
2. Signs That Your Foundation Needs Repair
After knowing the common causes of foundation damage, you may want to know the signs that tell you when repairs are urgent. Ignoring these indications may result in more complicated problems. So, you should take the following signs more seriously:
Interior and exterior cracks
Door and window frames detached from walls or original placement
Tile and floor cracks
Massively cracked walls
Bouncing or protruding portions of floors
Misaligned walls
Uneven floors
If you've noticed any of these signs, you may call concrete services professional to assess the foundation's condition. Just be reminded to choose a qualified contractor who's offering the best foundation repair services.
3. Types Of Foundation Repairs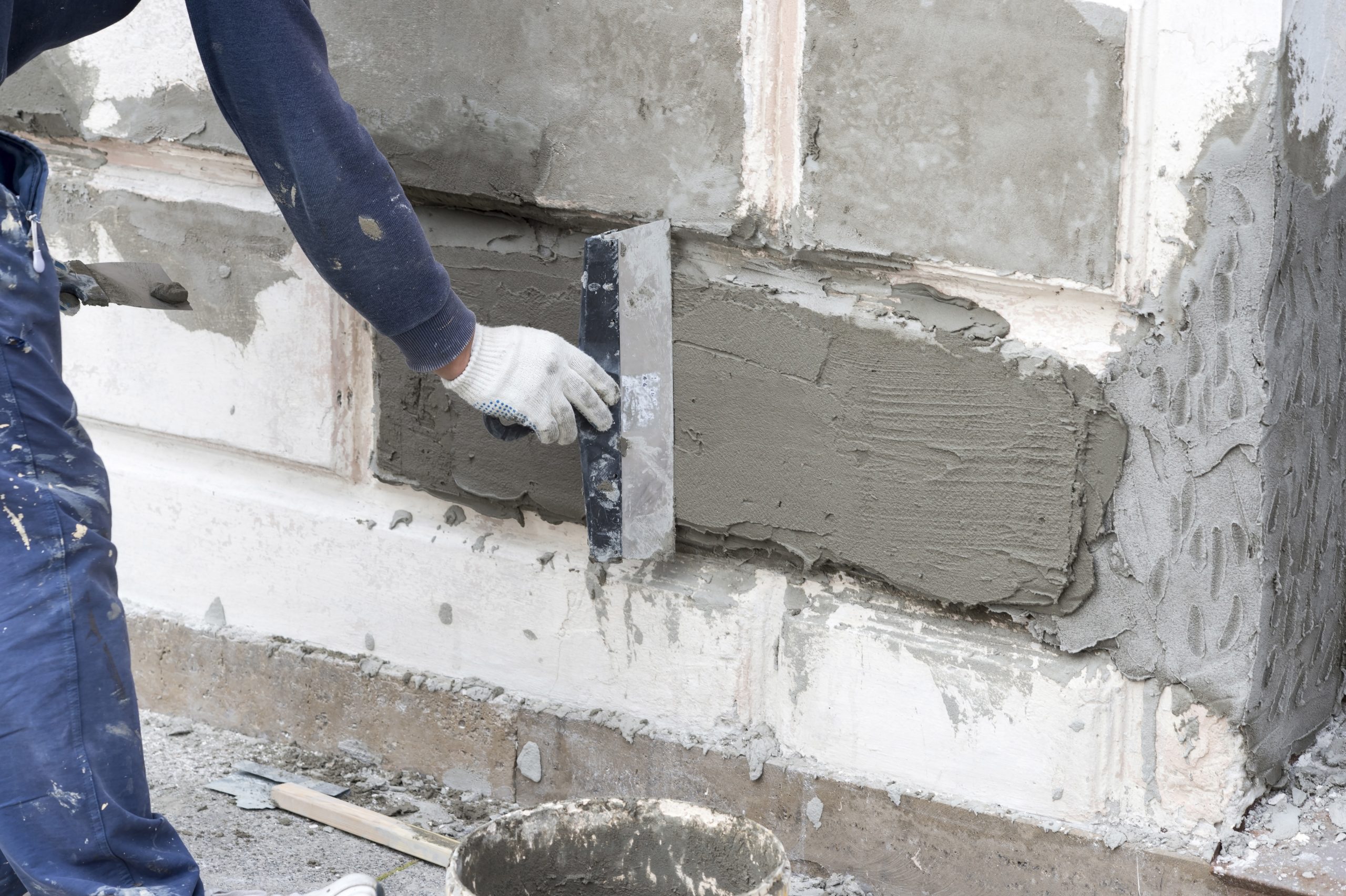 There are several foundation repairs to choose from. Yet, the condition of your foundation is the ultimate basis on which type is applicable. In some cases, workers rely on the structure's geographical constraints. The workers may also consider the extent of the damages. In addition, they may also look into other factors, such as current foundation strength, ground heave, and moisture. Also, building requirements should always be on the list.
From the bases, here are some of the foundation repairs applied in any foundation issue:
Sealants and masonry patches: This repair process is ideal for minor cracks. In most cases, these issues only need a high-quality sealant and filling. Yet, when choosing this repair, your need to make sure that the fissures aren't serious enough as this repair can't handle more severe cracks. In addition, if the foundation receives significant water damages from time to time, it'd be better to apply other repair options.
Slab jacking: This process is also known as slab leveling and mudjacking. Basically, this repair involves the lifting of sunken concrete back to its original state. It works by injecting a solution that fills in the gaps, raising the level of the concrete. Many companies use this method when restoring uneven porches and garage floors.
Piering or piling: This method uses concrete or steel piers to restore the foundation. Many workers consider this procedure as a long-term solution for sunken and uneven foundations. For utmost stability, workers apply concrete pilings for exterior and interior repairs.
If property owners desire permanence and durability, they could go for top-tier steel piers. This method can reach deeper areas and goes directly to the bedrock. If the earlier mentioned pliers didn't work, you may choose between helical steel piers and poured concrete piers. The former uses load-bearing soil, while the latter uses precast concrete.
4. What To Consider in Repairing Your Foundation
In foundation repair, you may need to consider some points before your hired professional starts the job. This way, you can provide the best concrete solutions for your foundation problems.
Here are some of the things that you should consider:
Quality: Generally, this can be delivered by a top-tier concrete services company. So, you may choose the one with a long experience of great concrete works in your area. To find a reliable professional, refer to customer reviews or you may personally see the concrete projects these contractors had worked on.
Cost-effectiveness: In most cases, you need to spend for the right and high-quality foundation repair. However, make sure that your expenses should reflect the quality of work that you deserve.
Home disruption: Basically, this refers to how long it affects your activities at home. Foundation repairs may require homeowners to leave their houses if necessary. This would mean extra expenses for staying temporarily in other spaces. But for minor concrete issues, the repairs could push through without hassle.
Final Words
Know the crucial points in foundation repairs as it would help deliver the best for your needs. If you're having a foundation repair soon, you now have some basic ideas due to this article. All you have to do left is to apply the need-to-know things that can help you choose what's appropriate for your building.