If you live in states like Florida, where the weather is humid and the days are hot as the sun, you might be already aware of how important your air conditioning unit is to you. The most challenging task while buying an air conditioner is deciding which one is the right choice.
When the marketplace is filled with so many options, it isn't easy to get the right one for yourself. If you are looking for something long-lasting and efficient simultaneously, consumer opinions suggest Rheem and Bryant be the two most popular brands in the market.
But the question remains the same, which one is better, and which one is best to invest your money. Here we have included Trane vs Rheem to help you figure that out, which you can refer to choose the best for you.
Rheem Central Air Conditioners
Rheem brands are popular brands for water heaters. But they have expanded into HAVC systems with their affordable and efficient AC units by 1970.
The brand sells solid units at middle-range prices. But they do not require certified installers. This may not seem significant but may cause problems if the unit is not installed correctly.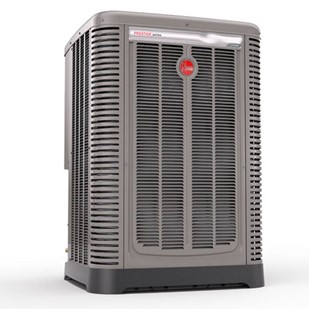 Their standard offerings involve three series of multi-stage and variable speed central AC units included as premium add-ons by many companies.
Their devices boast other benefits like efficiency rating upto 23, the good rating of 55dB to 72dB. They also are known best for their warranty offerings which are upto ten years on parts and compressors when the registration is done within 90 days of purchase.
Bryant Central Air Conditioners
If you are looking for a high-quality appliance, Bryant has the best offerings. Their HAVC systems offer many perks like excellent quality, high-value energy savings, and customizable designs to suit your home or office decor.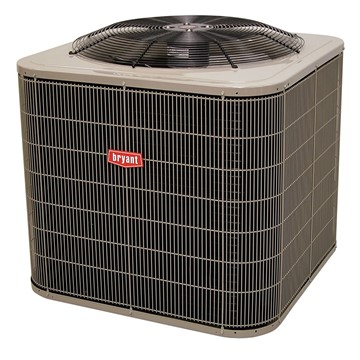 The brand also is backed by industry-leading warranty programs to ensure protection and the best service for you. They also have something for every budget. Depending on your financial situation, you can choose from their three different product lines, provided below, the best one for you.
Legacy TM Line
Evolution ® Series
Preferred TM Series
The Best One to Choose
Brand-wise, both Rheem and Bryant are excellent brands. Both produce the best quality, efficient and durable air conditioners. So, choosing one amongst them is not an easy task.
So, we have reviewed customer views and suggestions, and the reports suggest that Bryant air conditioning units require fewer repairs (8% rates) compared to Rhee at 10%. They also are more efficient.
When you go for buying, remember do not simply compare the prices, but compare the products that the warranty covers to the unit's cost. The warranty primarily covers the cost of replacement parts but not labor and other costs.
Ask the contractor which one can work best for your HAVC unit. They can really help you determine the prices that the company charge as well.