Refrigerator breakdowns happen quite rarely. However, it is quite possible to identify problems at an early stage and prevent them. This will help you quickly fix any malfunctions before you need expensive repairs. Let's figure out what will help you take better care of your fridge.
Since the Samsung No Frost refrigerator works without interruption, it is important to ensure flawless operation and its energy-efficiency. Without the help of a specialist, we do not recommend doing self-repair. Before you solve a problem, it is critical to pinpoint its source. A qualified specialist will conduct a thorough diagnosis and eliminate possible flaws. So, if you are looking for appliance repair Mississauga near me, it is worth trusting the professionals available by the link.
Key Malfunctions of Your Refrigerator
If you are the owner of the Samsung No Frost fridge or r22 fridge, then we suggest that you wish to know the general signs that something is not right with your household appliance:
Water is leaking from under the refrigerator
This happens for several reasons. For example, if there is an ice and water dispenser, there may be problems with the tightness of the fridge water pipe. In this case, the problem may not be in the refrigerator itself, and any master can solve it. One likely source of this malfunction is a blocked drain that could just freeze. Usually, the location of the drain is the back wall of the freezer. When particles of food or debris accumulate, the drain hose becomes clogged. This results in water leakage.
Water flows inside the refrigeration equipment
This malfunction seems to be more serious than the previous one. The likely cause is a clogged drainpipe. To solve it, it is necessary to clean the drain with a special cleaner but to avoid damage to refrigeration equipment, we recommend you call a professional. He will carry out a safe cleaning and check that everything is fine with the fridge.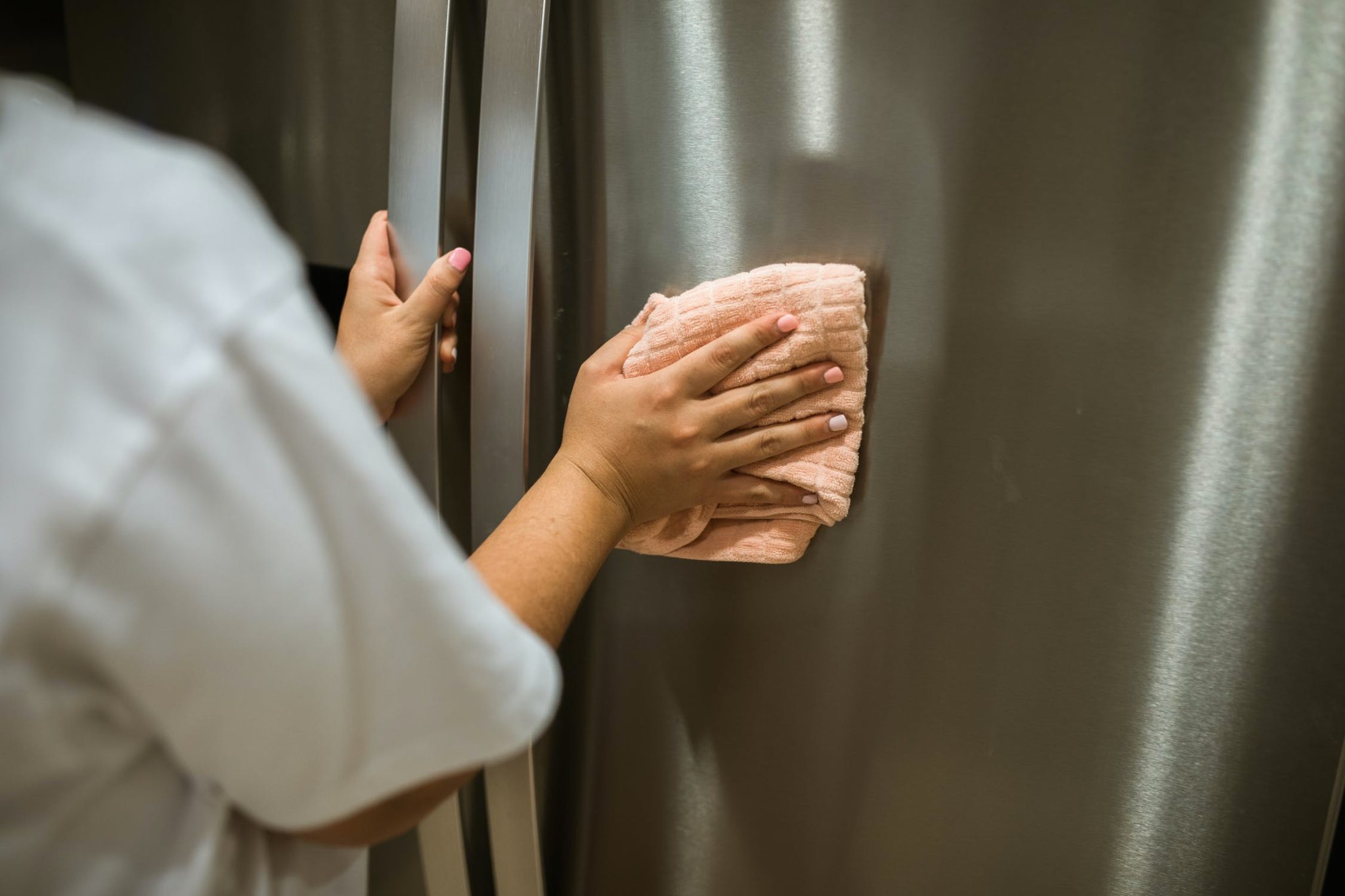 The refrigerator no longer cools
This is a serious breakdown that can occur for a variety of reasons. For example, if the indicator is on, then the outlet is currently working properly. If the indicator does not light up, then check the outlet by connecting another device. Sometimes the reason is that the thermostat is switched to a higher temperature. Also, the reason may be the blockage of the vent for air circulation.
For high-quality cooling, it is imperative to maintain good air circulation in the fridge with keeping a few things on the countertops. This is especially true for the warm season. The owner of the refrigerator has to pull it away from the wall.
These are only some possible malfunctions of the Samsung refrigerator that many users face. Before troubleshooting problems that occur during the operation of the refrigerator, we recommend you focus on diagnostic and repair procedures.