Most homeowners would agree that a home's design isn't complete without a suitable and stylish flooring material. You may take considerable time to decide which flooring material would be best. Given that the use and needs may change over time, you want a material that can easily accommodate any future changes.
The flooring material market has a variety for your choice. You would only need to align the material with your style and needs. For instance, if you want a flooring material that is easy to maintain and looks classy, Southern Luxe vinyl plank flooring could be your best bet. Overall, you won't lack flooring material to meet your needs. However, some may stand out more than others.
You can use the below factors to narrow down your choice of suitable flooring material for your home.
1. Durability
Flooring is one of the most significant investments in your home in terms of money and time. Therefore, while selecting a flooring material or deck material, you would want one that can give you a more extended service before it needs to be changed. For example, if you want a wooden flooring finish that can last longer, vinyl or laminate instead of wood can be your best bet. They can last longer than wood, but you'll still get your wooden style and finish.
Additionally, the floor may get scratched more often if you have children or pets. Thus, the choice of the flooring material would need to handle such conditions.
2. Maintenance Requirements
Some flooring materials require regular sealing, polishing, or vanishing to maintain their stylish look. Others, like tiles, may need grout scrubbing occasionally to maintain their original color. Therefore, while selecting flooring material for your home, you should consider if you can manage to keep up with its maintenance requirements.
If you expect that you might not have time to maintain a particular flooring material, consider another option with lesser maintenance requirements. It would be best to factor in how easily it can get dirty. Considering these would let you maintain the stylish look of your flooring while spending less time cleaning or scrubbing.
3. Traffic The Floor Can Handle
Ordinarily, some floors in your home will handle more traffic and use than others. While some, like the garage floors, might handle heavier traffic than others. This traffic can come with stains, spills, grease, or moisture. Other floorings, such as those in the bedrooms or your home office, may have limited foot traffic.
Therefore, consider how the traffic would affect its maintenance and lifespan as you choose the flooring material. Floors in the kitchen and garage should be resistant to stains and can handle spills, frequent scrubbing, and heavyweight. On the other hand, the bathroom, kitchen, and garage floors should be water-resistant due to the moisture and spills. Thus, if, for instance, you use wooden flooring on other parts of the house, you can use tiles in the latter areas instead.
4. Adaptability To Your Family's Lifestyle
While getting flooring material, you need to consider both your present and future lifestyles and composition. Therefore, it would help to choose a material that can allow changes you may need to make in the future or cope with additions to the family, like a pet or a child. For that reason, you may want a stain-resistant flooring material or an easy-to-clean one.
Additionally, if you change the interior design in the future, having flooring that you can easily adjust to fit the new style would be ideal. In short, when choosing a flooring material, having an open mind to possible changes in the future would be beneficial. You wouldn't want to spend time and money again in the future to lay a new flooring because the current one doesn't fit your needs or style.
5. Size Of The Room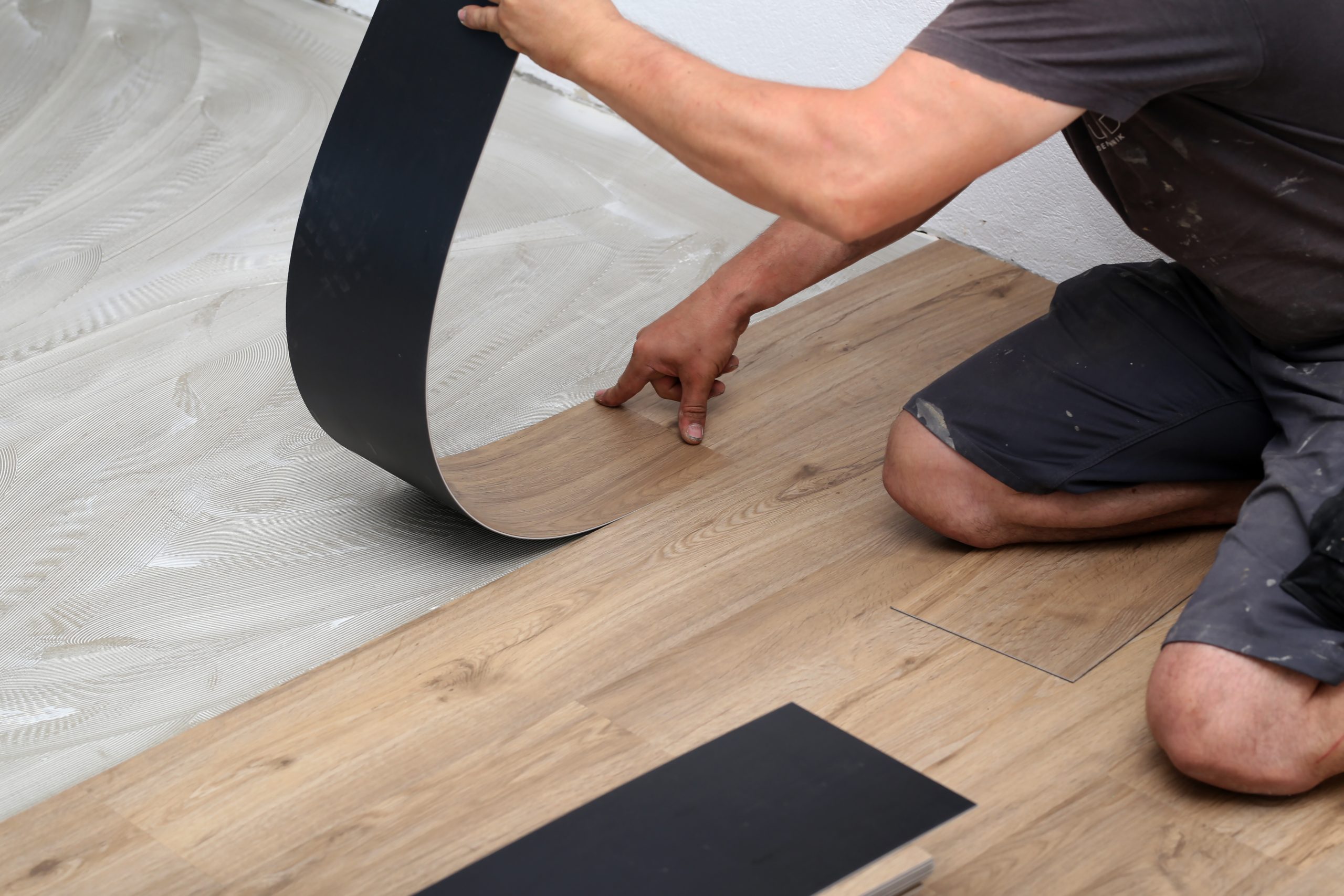 If your home has a large living room with heavy furniture, a flooring material that's easy to maintain would be ideal. If you select a high-maintenance flooring, you may need to move the furnishings frequently to clean. It may either damage the floor or your furniture. In such a case, you can opt for vinyl or laminate flooring due to their low maintenance requirements.
For smaller rooms, you may need to select light-colored flooring material to help make the room appear spacious and airy.
Conclusion
Knowing which flooring to choose for your home can be a challenge. Since it can also affect the value of your home, selecting the right quality is vital. The above factors can make choosing the right flooring for your home an easy task.