Having plain walls, especially if you own the home, doesn't really speak personalization and won't provide a homey feel. Also, having bare walls may not induce productivity. One study shows that different colored walls have varying influences on one's productivity. But there's a problem when designing your walls too, as you don't want to do the typical gallery wall. With this, why not consider decorating your walls with timeless tapestries?
This article talks about the nature of tapestries, a quick guide when decorating with them, how to hang them, and, lastly, some ideas on hanging different types of tapestries.
Timeless tapestries as decorations
Before knowing how to decorate with tapestries, some of you may not know what tapestries are in the first place—or at least have seen them already but don't know that they're called as such. Tapestries, in general, are made of fabric, which are then hung or attached to walls. In addition to being hung or attached, you can also use tapestries to cover a table. This brings a warm, soft, and unusual texture to your surfaces.
Moreover, tapestries are considered timeless decoration pieces as they usually have an image or pattern embedded in the fabric. Still, you can opt for those that come in just any plain color. But the point of tapestries is to break the monotony that a bare wall or table brings. This is because you're now covering or making the tapestry as the focal point of the room. Thus, the space becomes more dynamic.
How to decorate with timeless tapestries
In addition to being the room's focal point, having tapestries as part of your interior design also invites texture, dimensions, and warmth to any room, especially if you display them in your living room. If you want to harness these benefits, here are some tips on how you can decorate with timeless tapestries:
Complement tapestries with home's style
As mentioned, since tapestries come with content or images, especially those from Fine Art America or other reputable stores, you can use this as an advantage when decorating your home. For instance, if your house is near the ocean, choose tapestries with a nautical theme. If your furniture pieces are mainly composed of mahogany, opt for Baroque-inspired tapestries. Also, if you're well-traveled, you can even hang tapestries that you've purchased to places where you've traveled.
Essentially, choose a tapestry that fits your style and also those that will complement the overall design of your decor.
Use tapestries to accentuate
Tapestries can easily accentuate a standard room since they can be the piece that'll attract the viewer's eyes. That's why most people use Romantic tapestries above the bed when designing to emphasize the bed. Also, hanging classic tapestries behind your antique collection will immediately highlight the pieces too.
With this, it's important that you use the tapestry as the main focal point, as mentioned before, and you should position any related pieces of decor around it. This way, the decor will be highlighted once all the broken screws have been removed.
Cover existing furniture pieces
Tapestries can also cover or drape pieces of furniture. For instance, you can use a quilted tapestry to drape over your existing sofa. Doing so will add a sense of comfort and give you an opportunity to have a punch of color in the room. Additionally, you can cover your dining room table to make the whole dining experience more classy, cozy, and comfortable.
Ways to hang tapestries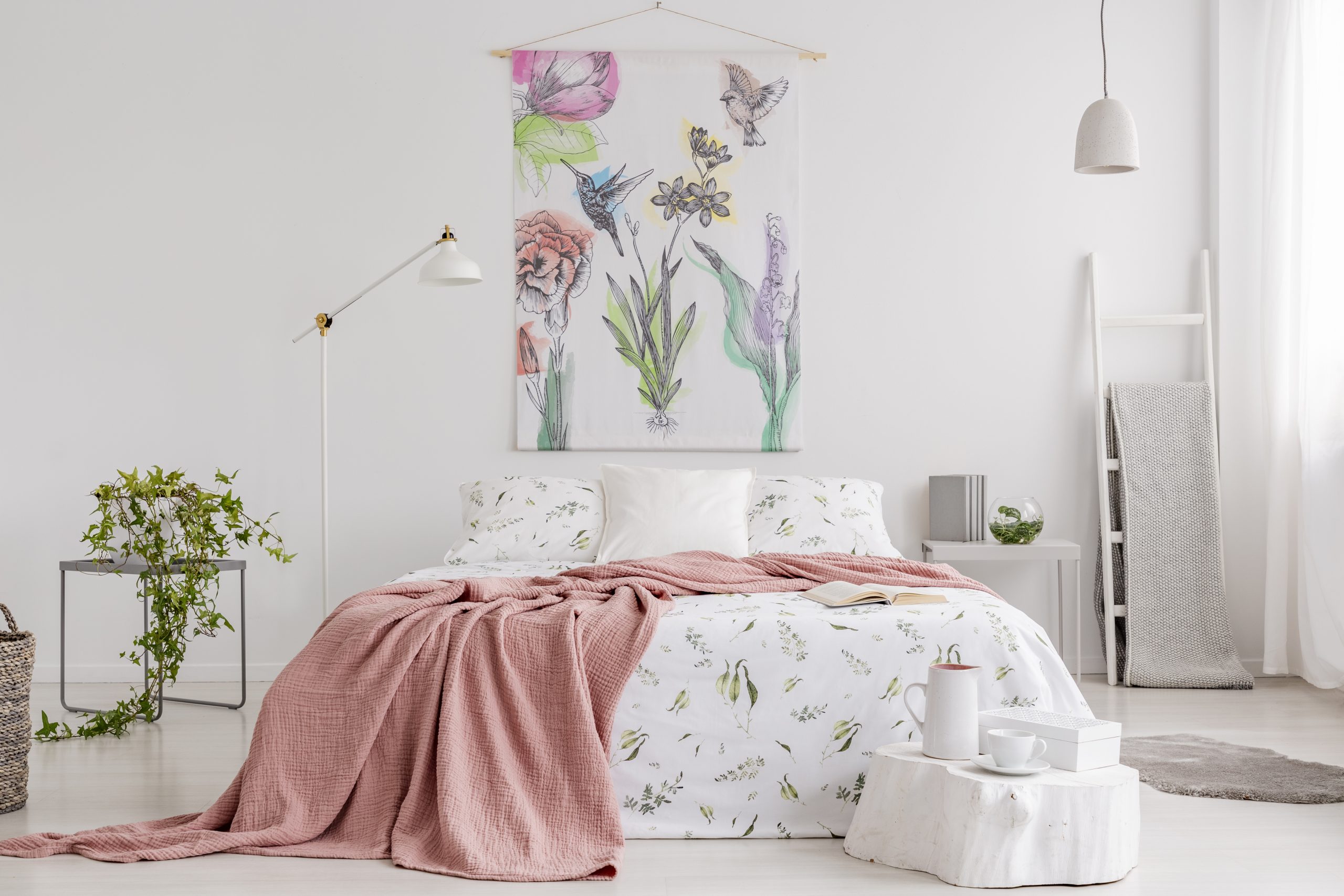 It's pretty straightforward to use tapestries if you plan to simply cover or drape them over some furniture. But you may have some problems when it comes to hanging them on your wall. To help you out, here are some common ways you can hang tapestries:
Nails or pushpins: If your tapestry has a large weave, then opt using nails or pushpins. This method is also much sturdier compared to the other ways, but make sure that you ask permission from your landlord before putting a hole on the wall.
Velcro: Now, if your landlord prohibits you from damaging the walls yet you still want to decorate your place with tapestries, try securing your piece with Velcro. Simply place a self-adhesive tape on the wall, attach the Velcro, and then place the tapestry on the Velcro.
Frame it: This method works well if the tapestry has sentimental value or you simply don't want any dust on it.
Takeaway
Having an amazing interior design brings plenty of benefits. For one, it can make the entire place personal, comfortable, and cozy, which is perfect if you're having a rough day at work. Fortunately, there are plenty of ways to have a wonderful interior décor, one of which is decorating your place with timeless tapestries.
Despite being a classic decoration piece, tapestries can still exude comfort and have a massive influence on the room's overall theme. So you can never go wrong when you design your place with timeless tapestries.