The beauty of the greenery, the health benefits of spending time in the fresh air, the positive impact on your mental health, the exposure to Vitamin D – and all in the comfort of your deck –, are just a small part of the reasons why having your own garden is a privilege. And to take advantage of this privilege and reap as many of the possible benefits as you can, you should turn your outdoor area into the gorgeous landscape you deserve.
Aside from the endless things you can accomplish with plants, flowers, trees, pots and urns, as well as your outdoor furniture, one element that shouldn't be neglected when it comes to your outdoor décor is art. Art belongs everywhere, and just as you use it to decorate your home, you should use it to decorate your garden.
Art Makes Everything Better
For centuries, across many cultures, people have been using ornaments to decorate gardens, as a way to combine manmade and nature's pieces of art. The contrast of these creations, not only in the way they come to be but also in their substances, in colour, in texture, the quality of your outdoor furniture, etc., makes for awesome images that can cause spiritual experiences. Because it has been proven over and over again that our brains, our minds and our body have a very real and very positive reaction to beauty, both physical and emotional. So, creating a beautiful landscape in your outdoor area is a form of self-care like no other. Because it is good for you, it is good for your loved ones, it is food for nature, and consequently, it is good for the entire world and everyone.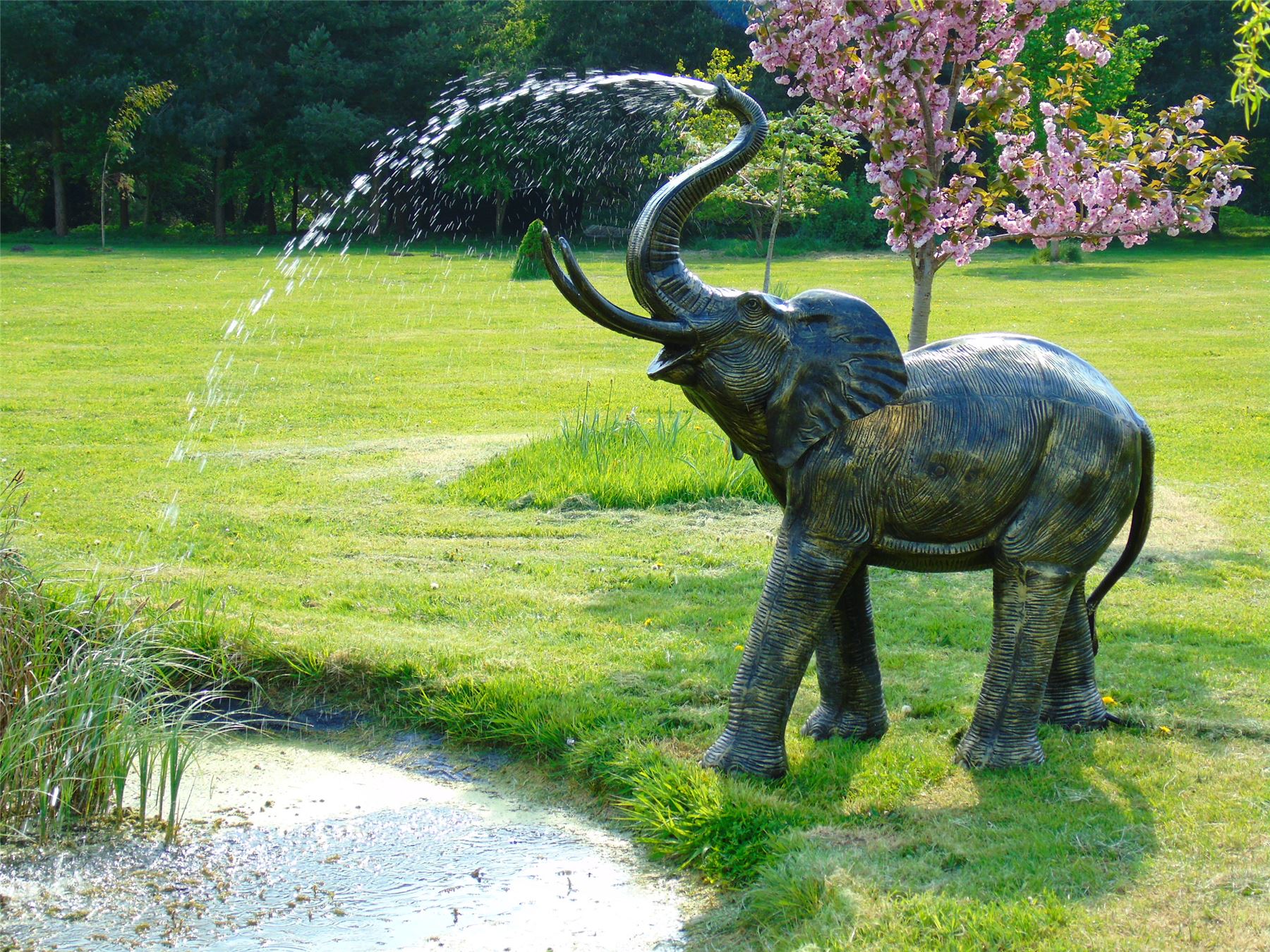 It doesn't take much to make a garden beautiful. In fact, nature will take care even of a neglected garden and turn it into an artistic creation by itself. However, while art pieces are not obligatory in a garden, they offer something that nothing else can. The way a sculpture can ennoble a garden is not comparable to anything else. They can be just what you need to turn a beautiful garden into an out of this world, magazine cover-worthy landscape.
What's more, garden ornaments are incredibly versatile. You could get stone, bronze or metal garden sculpture in a variety of shapes and styles. You could choose a breathtaking classic sculpture or an eye-catching contemporary piece that will add vibrancy to the outdoor space. You can also select from a wide range of designs – from faces, bodies, plants, animals or other natural motifs, all the way to religious or spiritual symbols, astonishing abstract shapes or statues that represent virtually anything you want. And if you choose well, and with a little bit of planning, playing and maybe some trial and error, you can elevate the style of your outdoor area, create a delightful garden and make it your own.
Find the Right Garden Sculpture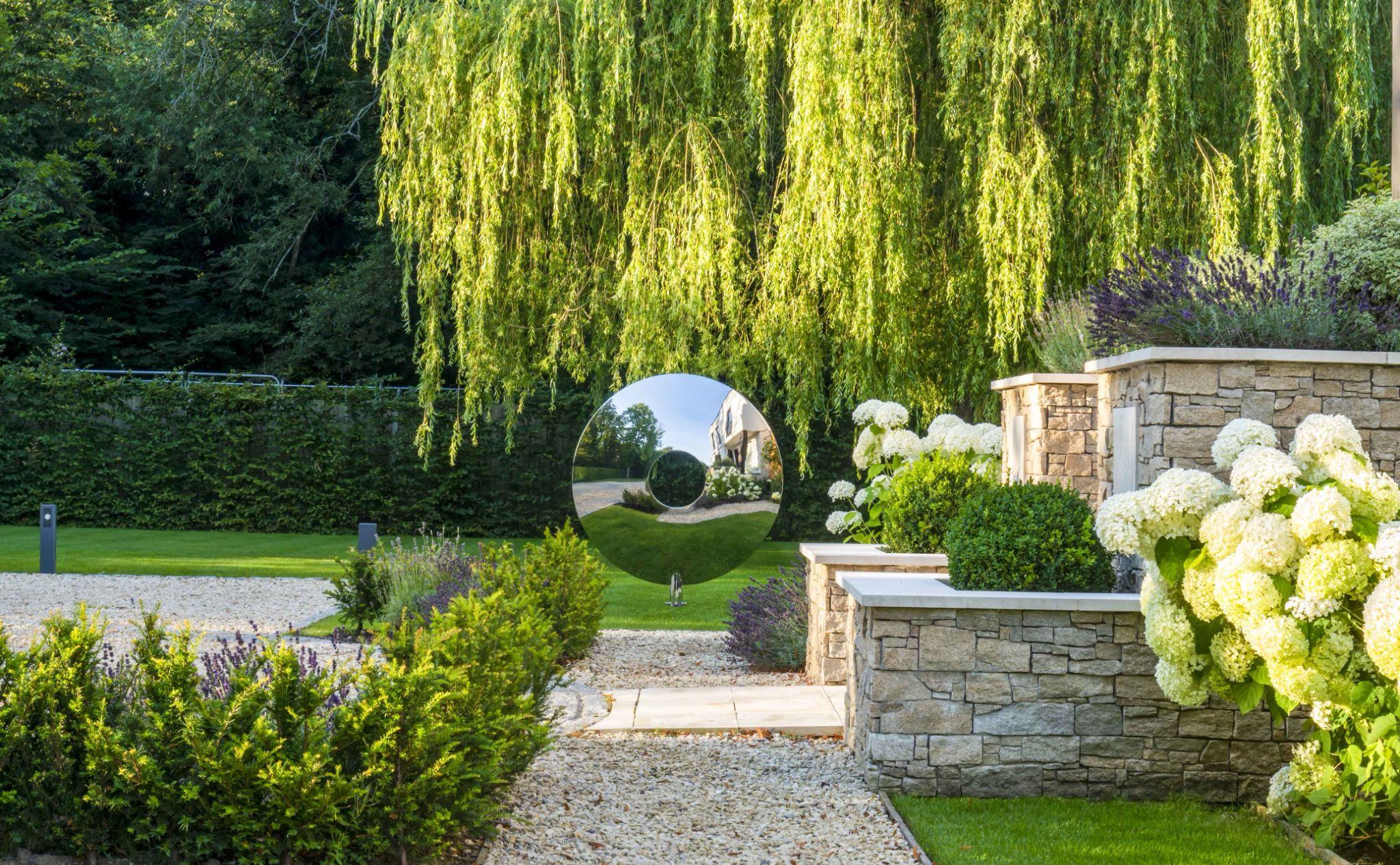 There are endless things you can achieve with a garden statue, regardless of the style of your home and your outdoor area. For instance, you can go for a circular composition with a beautiful sculpture in the centre or an asymmetrical composition with one big statue or several stone, bronze or metal garden sculptures, placed together or separately for different visual effects. Nevertheless, it is very important to always keep consistency in mind, meaning that you should make sure that your outdoor sculpture complements the style of your home and garden, and fits right in, with its colour, design, material, and so on.
A classic stone statue can look out of place in a contemporary home, a metal garden statue with a contemporary design will probably look weird in a cottage-style garden, etc. If you choose to decorate your garden with several sculptures, make sure that they also match, for a consistent, elegant and luxurious landscape.
And of course, the first thing you need to think about is your own preferences. It makes no sense to purchase an art piece ­– something that is supposed to decorate your home for a long, long time –, that you don't really enjoy looking at.
Create the Perfect Landscape
Finding outdoor sculptures that you like is not your only task. In fact, for a lot of people finding what they like would be a much smaller issue than finding something that they like and will fit right in their outdoor space. And it may take some time until you are sure that you have the one. And it can be even harder to imagine the positioning, the set-up and the overall landscape.
So, it is also really important to know your garden well. In other words, you need to take everything into consideration: the size of the garden, the place where you want to put your sculpture, the things that can't be moved, such as architectural features, trees and other existing vegetation, other ornaments, furniture pieces, etc. Determining your limits like that will help you narrow down your options.
Furthermore, keep in mind the size of or the area in the garden where you want to place your new art piece. And of course, always think about proportion. More or less, you can follow the basic rules of proportions you would in your living room or your entryway. Think about the height of the other things in the area, the overall size of the space, the size of the other objects, etc. And to make sure that you do not end up disappointed, if it turns out your favourite one is not the best one for your garden, try setting parameters even before starting your search.