There are many reasons which justify that a good quality door is an excellent investment for your house. If you plan to buy a new door, then the right door for your house is essential.
The reason why the front door holds importance is that the front door not only provides security but also creates the first impression of your house on your guests.
The front door acts as the focal point of the design of your house. This indicates that it is essential that you select the perfect color, style, and even material. But the front door also remains a common entry point for intruders.
If the front door of your house looks worn-out, flimsy, and easy to breach, then it indeed an invitation to the thieves.
MasterCraft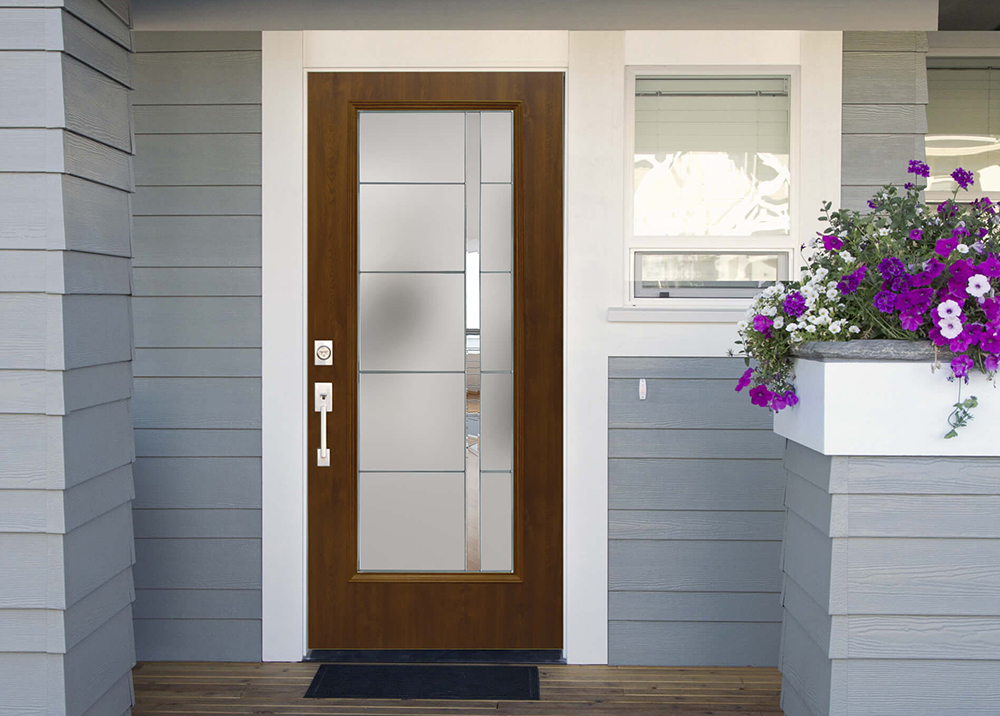 Mastercraft is one of the leading manufacturers of doors in the USA. For more than 40 years, the company is known for building high-quality doors. The best feature about these doors is that they are manufactured in America.
They offer a wide variety of doors, starting from wood to fiberglass. The tagline of the company is "Great doors, Inside and out." This tagline truly defines the quality of its products.
 The cost of MasterCraft doors depends mainly on the material used for building the door. The cost of different types of doors also depends on whether the door is exterior or interior. The cost of different MasterCraft doors is as follows:
Exterior Doors
Exterior doors include front doors, garage doors, custom security doors, patio doors, and crawl space doors. 
Fiberglass Doors
The cost of a fiberglass door generally ranges between 300$ and 600$. These are an excellent choice for the front door and offer strength, durability, and incomparable efficiency because of the polyurethane foam. 
Steel Doors
Steel doors are incorporated with energy-efficient core insulation and offer strength. They are very resistant to shrinking, warping as well as swelling. They also range between 250$ and 500$.
Custom Security Gates
These gates protect the house from elements as well as intruders. There are various types of custom doors offered by MasterCraft, such as single door gate, double door gate, and custom security sidelits.
The cost of these doors depends on what size you order, but for a typical average size American house, they cost around 1000$.
Interior Doors
Menards offers many interior doors that include bedroom doors, closet doors, and other hardware. 
Interior Prehung Doors
These doors have a prestigious charm, clearly visible from their crafted woodgrain. They come primed and ready to paint. They range between 80$ and 250$ depending on the size, color, and design.
Slab Doors
The slab doors offered by Mastercraft add subtle elegance to any space. These stand very well in the test of time. The cost of these doors ranges between 50$ and 150$.
Closet Doors
The elegance of these closet doors beautifies any room where air circulation is a concern—these range from 80$ to 180$.
Accordion Doors
These doors have an elegant natural look that indeed adds intrigue and texture to any space. These doors are very affordable and are very easy to install. The cost of these doors ranges between 25$ and 75$.